iPhone
Rent a mobile battery at the station or restaurant, free within 30 minutes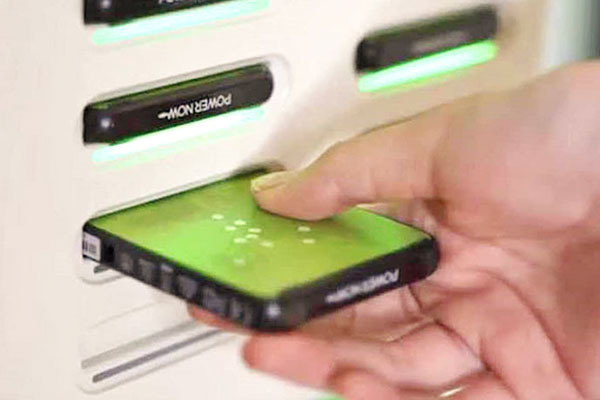 PowerNow of China announced on January 22 that it will launch a mobile battery rental service "PowerNow" in Japan in earnest. It can be borrowed from rental machines [rental points] installed at stations and shopping malls, and can be used free of charge within 30 minutes. If you borrow more than 5 days in a row, it will be purchased at 3,000 yen and you will not need to return it.
PowerNow is a service that allows you to rent a mobile battery at rental points set up in various places. The company has been conducting test operations since 2019, but will begin full-scale service, and will increase rental points to 20,000 locations nationwide by August 2020. Rental requires installation of smartphone app.
The mobile battery to be rented is equipped with three types of cables: Lightning, mircoUSB, and USB Type-C. It can be used to charge not only smartphones but also tablets and game consoles. In the event of a disaster or emergency, the battery will be released free of charge.
The charge is free within 30 minutes. Thereafter, 100 yen / hour [excluding tax] from 30 minutes to 6 hours, and up to 600 yen / day up to 120 hours. If it exceeds 120 hours, it will be purchased at 3,000 yen [tax included] and you will not need to return it.
Source link