IT Lifehack
Response speed 1ms, refresh rate 165Hz, AMD FreeSync Premium, G-SYNC compatible and full-scale Japanese Gigabyte display "AORUS FI27Q-P" "AORUS FI27Q"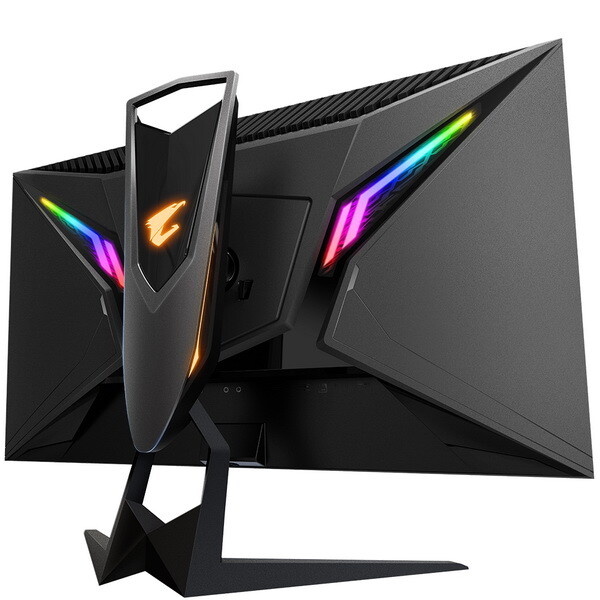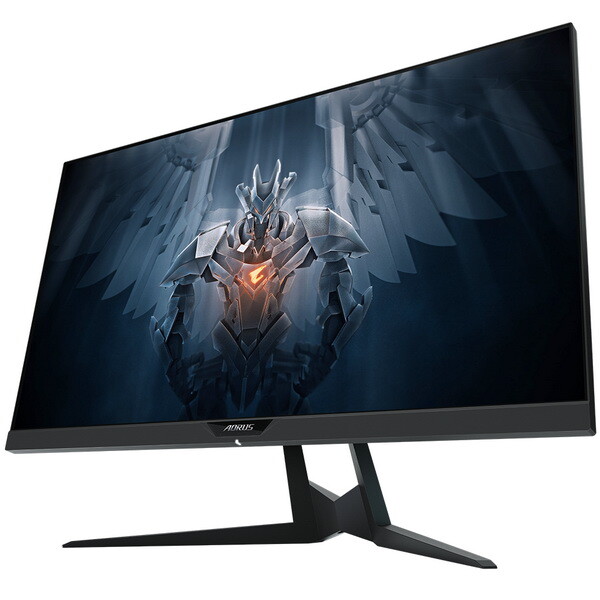 Nippon Gigabyte will start handling two 27-inch gaming displays, "AORUS FI27Q-P" and "AORUS FI27Q" in Japan. Released on April 24, the price of AORUS FI27Q-P is 90,640 yen (tax included). AORUS FI27Q costs 74,800 yen (tax included).

The AORUS FI27Q-P is a 27-inch flat screen frameless display. It uses an IPS panel with QHD (2560×1440) resolution, 1ms (MPRT) response time and 165Hz refresh rate.
Not only the wide viewing angle of 178 degrees, but also satisfying 95% DCI-P3 standard with 10-bit color (8bit + FRC), the display can enjoy stunningly beautiful pictures and images. In addition, the display has passed the VESA-certified Display HDR 400 standard, allowing users to experience a more natural and lifelike depiction.
It also supports AMD Radeon FreeSync Premium technology and NVIDIA G-SYNC compatible, so you can enjoy contents without worrying about rattling or tearing while playing games and videos. Furthermore, it supports HBR3 (High Bit Rate 3), which provides a high bandwidth of 32.4 Gbit / s in total, and you can enjoy 165 Hz refresh rate, QHD resolution, HDR, and 10-bit color at the same time.
The back is designed based on the image of a falcon dive aiming for prey. It uses digital RGB LEDs for the parts that touch the eyes and wings, and can be freely customized with the GIGA-BYTE lighting standard RGB Fusion 2.0.
A handle is mounted on the top of the stand so that the user can move the display without problems. There is also a hole at the bottom of the stand to organize the cables for easy cable management.
This new display has many unique features, all of which are meticulously designed to give the game a tactical advantage and meet the needs of gamers. Features such as Black Equalizer 2.0, Aim Stabilizer, Game Assist, AORUS Dashboard, OSD Sidekick, and the most unique Active Noise Canceling 2.0 are all designed to give you better control over your game and its PC system.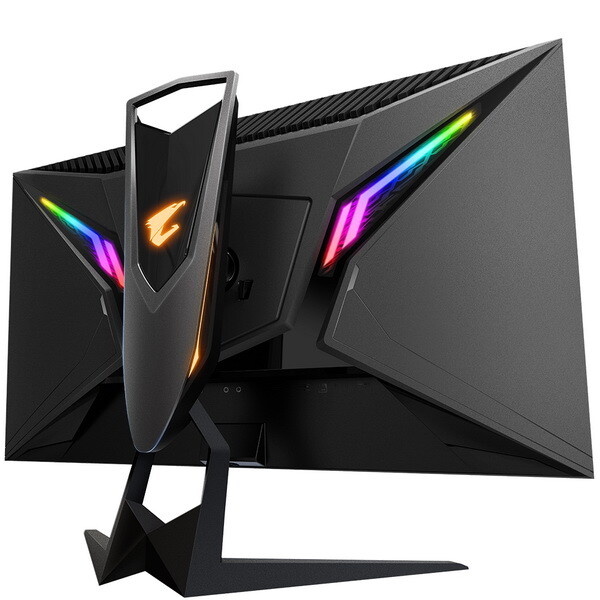 ■Articles related to PCI Read
・Reliable and accurate operation in esports! Razer's high-speed mechanical keyboard "Razer BlackWidow JP-Yellow Switch"
・Great for online meetings and working from home! Logitech high-quality camera "Streamcam C980" that supports vertical screen video shooting for smartphones and is easy for beginners
・1500 hours recording on 1TB! TV tuner "Xit Board XIT-BRD110W" equipped with W tuner & W transcoder with terrestrial / BS / 110 degree CS digital broadcasting from Pixela
・"DN-915974" from Shanghai wholesaler, a monaural headset specialized for telework and conference calls that can be purchased for less than 1,000 yen
・The aim is "esports"! Gaming notebook PC with NVIDIA GPU on refresh rate 300Hz & latest Intel CPU from MSI