Headline
Robot Home equips keynote residence with "Residence kit" as standard
Robot Home, a subsidiary of TATERU, signed a business alliance agreement with Keynote, a subsidiary of Prospect, on September 9, aiming to promote strategic utilization of IoT devices.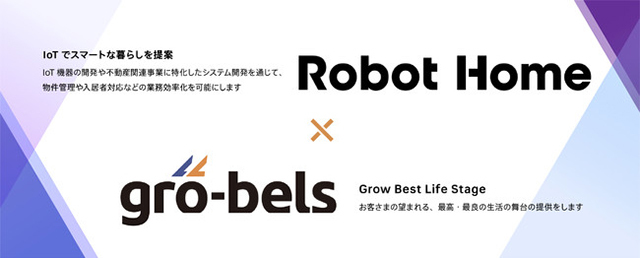 Robot Home provides a Wi-Fi model IoT product "Residence kit" that can be installed regardless of the structure or layout of the property. With this business alliance, Residence Kit will be installed as standard on the residence developed by Keynote.
With the introduction of the Residence kit, notifications will be sent to the application when a resident is called at the home entrance, and the resident can check and respond to visitors on the application even when they are out. By installing a smart lock in the exclusive section, you will not forget to lock it, and by installing and using a tag sensor or webcam at the required location, you can improve security.
A learning remote control is installed in the room, and it is possible to control home appliances operated by infrared rays such as TV and air conditioner with a dedicated application. All IoT devices work with dedicated apps, so you can operate home appliances without making difficult settings.
Furthermore, when residents move between the robot home and each of the rental properties managed by Grovels, it is possible to guide the properties of both companies through the Residence kit application for residents and tablets. As a result, the company will take various measures to maximize the synergies of the two companies, such as realizing a smart life for residents.
Source link