Headline
Robot Home, "kit HOME ENTRANCE x Placement Bag OKIPPA" Demonstration Experiment
Robot Home, a subsidiary of TATERU, announced on December 9 that it has started a demonstration experiment of "kit HOME ENTRANCE x laying bag OKIPPA" that can receive luggage with a smartphone response even in an apartment with an auto lock.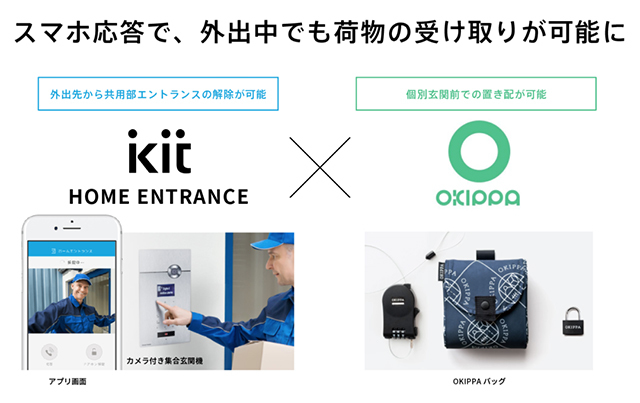 Demonstration experiment of "kit HOME ENTRANCE x Placement Bag OKIPPA"
The demonstration experiment will be carried out by using the folding and space-saving placement bag "OKIPPA" developed and provided by Yper and the entrance system "kit HOME ENTRANCE" that allows you to answer and unlock the phone from the outside with a smartphone. .
Verified the use of placement by combining OKIPPA and kit HOME ENTRANCE access control, which do not require space all the time. Based on this result, the kit HOME ENTRANCE has been updated to work on solutions for properties that do not have a delivery box and re-delivery problems when there are no residents.
Source link