Headline
Royole Mirage, a tubular smart speaker with a curved touch screen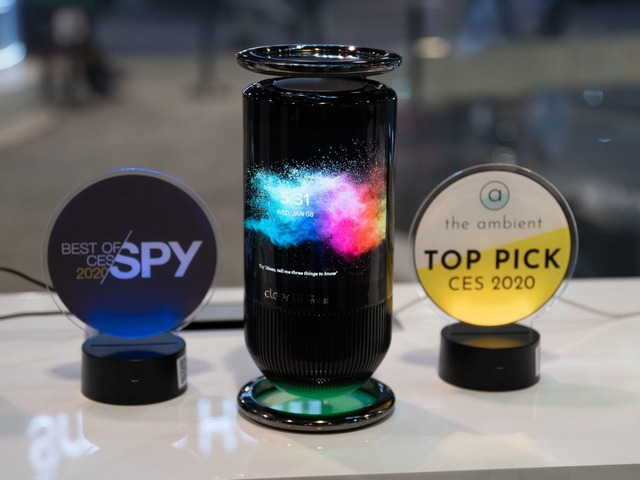 柔 China's Royole announced in 2019 the FlexPai folding smartphone at CES 2019, the world's largest consumer technology trade show. And in 2020, it reappeared at CES with its futuristic-designed smart speaker "Royole Mirage," equipped with a curved touch screen.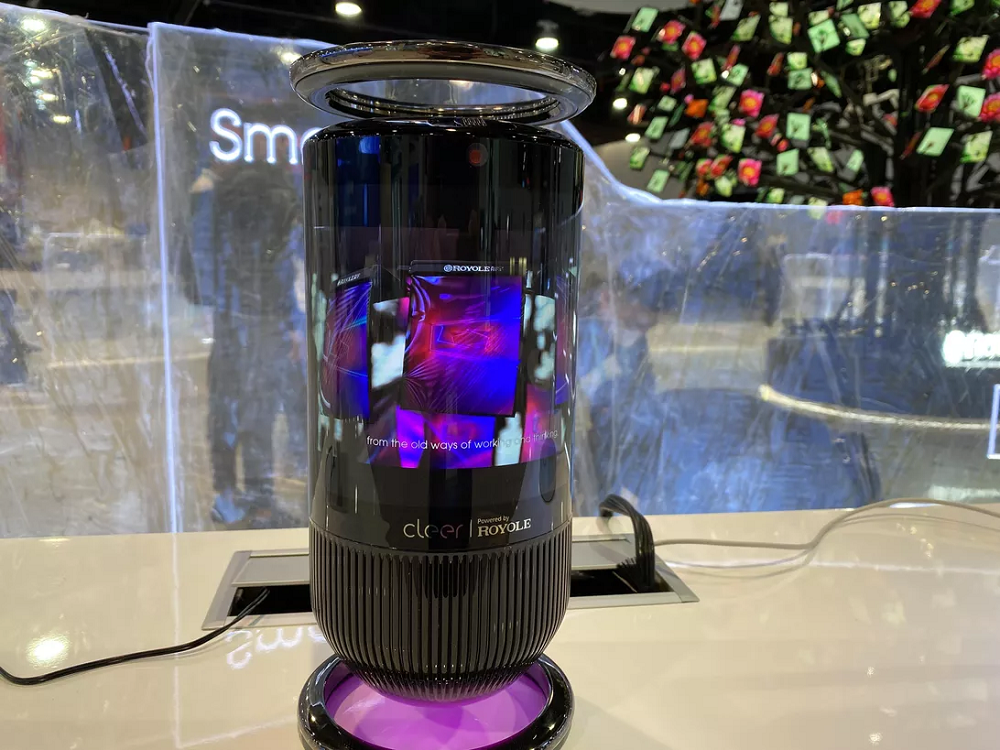 Royole Mirage
Provided by: Cesar Salza / CNET
The price of Royole Mirage is $ 899 [about 98,000 yen]. When asked by developers what kind of people they are expecting to buy a smart speaker that would be 10 times the size of the Amazon Echo Show 5, they said they had a different audience.
Royole Mirage, which might be more accurate to call a smart display rather than a smart speaker, has a 7.8-inch AMOLED display that covers half the circumference of the speaker. The 5 megapixel camera at the top is used for photography and video calls, and has a cover to cover the camera lens to protect privacy.
Royole Mirage is equipped with " Alexa '' that performs all voice operations that can be done with " Amazon Echo '', it can control smart home and select music, and it can provide a little interesting information and fart sounds etc. Will always let you know.
Furthermore, dragging your finger horizontally on the curved screen allows you to fast-forward or rewind the video, and dragging vertically can adjust the volume. You can also change the ambient lighting at the bottom of the speaker.
This article is from overseas CBS InteractivearticleWas edited by Asahi Interactive for Japan.
Source link