IT Lifehack
Sanwa Supply's ultra-high-speed shredder " 400-PSD055 '' that crushes A4 paper to perfection in just 3 seconds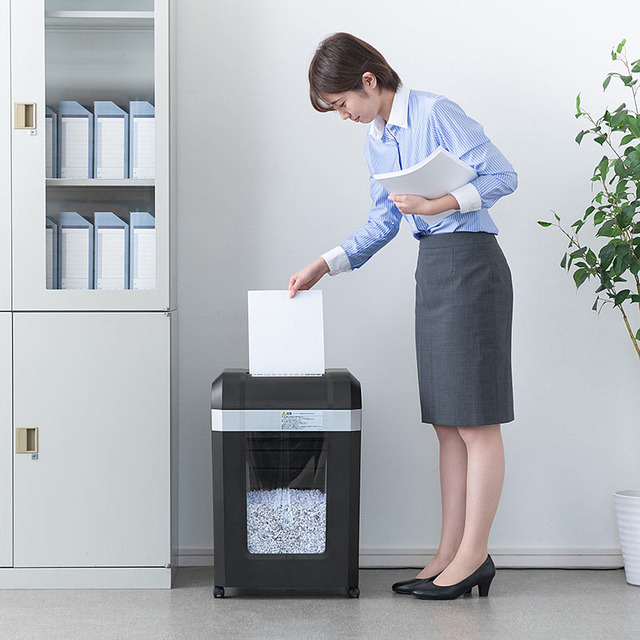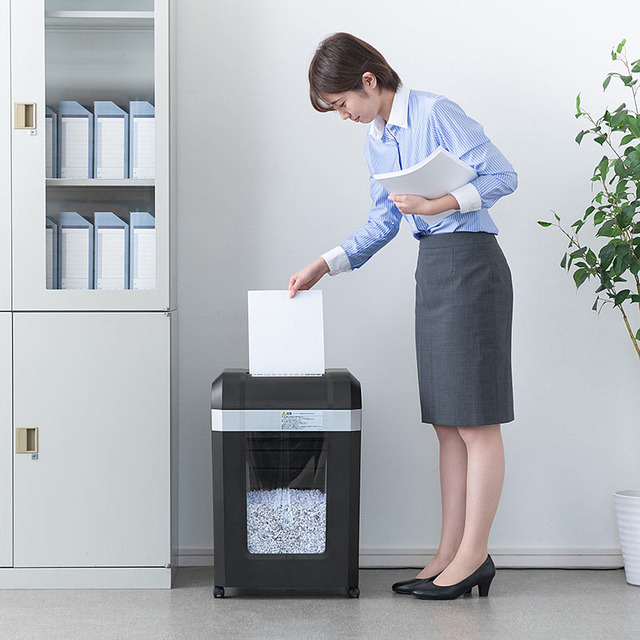 Sanwa Supply has launched the 400-PSD055 cross-cut shredder, which can cut at 6m / min, three times faster than usual at the direct sales site "Sanwa Direct" operated by Sanwa Supply. The price is 27,091 yen (excluding tax).

■ It is OK even with stapler needle attached by strong cutting
This product is an electric shredder that can shred eight sheets of A4 paper simultaneously. It is a high-speed shredder that can shred at a speed of 6 m / min and about three times faster than a general shredder. Cards such as cash cards and credit cards that are no longer used can be shredded one by one.
The stand-alone dust box is used, and the large capacity of about 30 liters can hold about 600 sheets of A4 paper. Since the dust box can be used with a garbage bag, it can be easily thrown away.
Uses a highly safe 4 x 12 mm mini cross cut. It is possible to shred while keeping the stapler No. 10 stylus, which is commonly used. The casters are attached, so the installation location can be easily moved.
The input port is a safety design that prevents fingers from entering. Equipped with an interlock switch that does not work unless the dust box is in the correct position. With warning LED that shows the shredder situation at a glance. To protect the motor, continuous operation (more than 12 minutes), or if you leave the document in the state of being caught, it will stop automatically.
■Articles related to digital home appliancesI Read
・Nikon will broadcast the stage of the exhibition "CP + 2020 SPECIAL LIVE by Nikon", which was canceled due to the new Corona, on March 28 and 29.
・Panasonic's complete wireless earphone " RZ-S30W '' that improves the quality of BT communication by adopting a touch sensor antenna
・Nintendo Switch exclusive grip " 5in1 gripper '' that can store Switch game cards and realize comfortable operation
・Completely wireless headphones " WF-H800 '' that allows you to enjoy music and videos of streaming services from Sony with high sound quality equivalent to high resolution
・After checking the air pressure, a rechargeable electric air compressor " handy air pump mini 2 '' that allows air to be injected into the tire with one button