Headline
Scanner "Piqabrick" that automatically identifies LEGO block parts–Body is made by LEGO
Everyone loves LEGO blocks. If you combine those small parts, you can continue to make anything from small objects that can be placed on the palm to huge objects that cannot be removed from the room, as long as your imagination is not exhausted. However, the type and number of blocks at hand will only increase, making management difficult.
Therefore, a device that automatically identifies LEGO block parts and creates a databasePiqabrickLet 's introduce. Currently on sale at the crowd funding service "Indiegogo".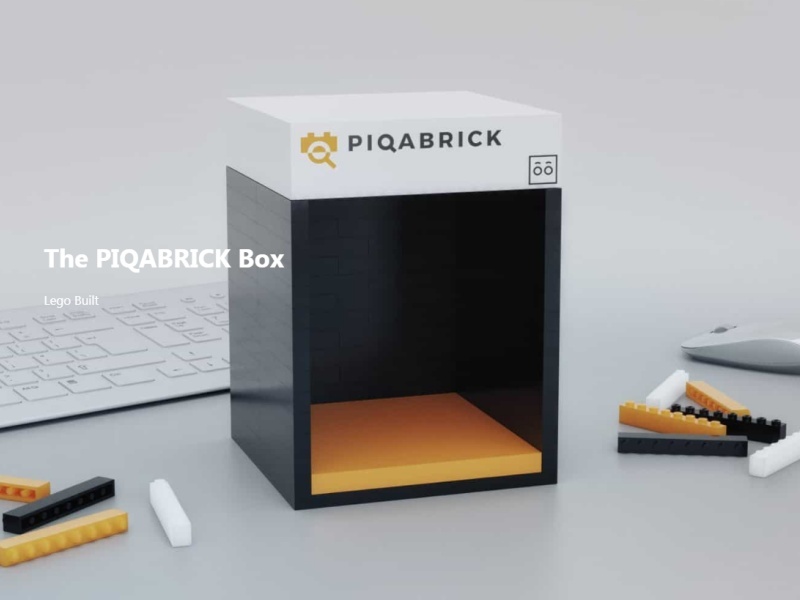 Scanner that automatically identifies LEGO block parts [Piqabrick official website]
Piqabrick analyzes the LEGO block image captured by the camera and identifies the part number [possibly a design ID or element ID]. You only need to shoot with the blocks, so you can organize the blocks without any hassle.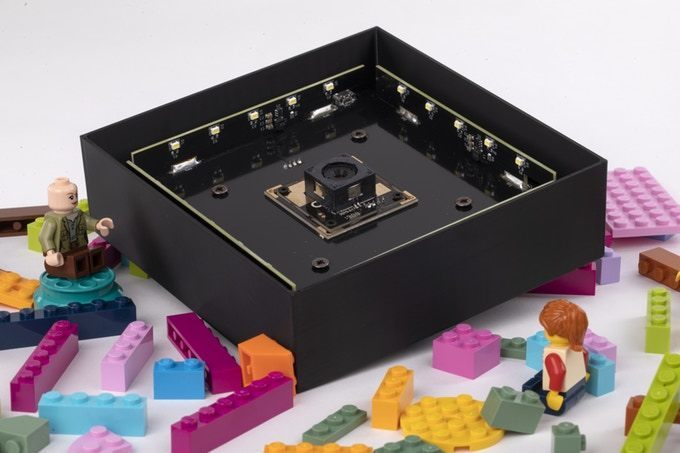 Shooting blocks with camera [Source: Indiegogo]
If a block is placed and scanned, it is specified [Source: Indiegogo]
The camera module that shoots the block from the top is also equipped with 20 LEDs, allowing you to scan the block without being affected by lighting. The size of this module is 13x13x17cm, and it is sized according to the LEGO block standard of 16×16 studs. Therefore, the box part to support the module is made by the LEGO block.
 Since the analysis of block images is processed by a web application, it is not necessary to install a dedicated application, and it can be used simply by connecting the camera module to a PC via USB. If you have a web browser, you can use it on Windows or Mac.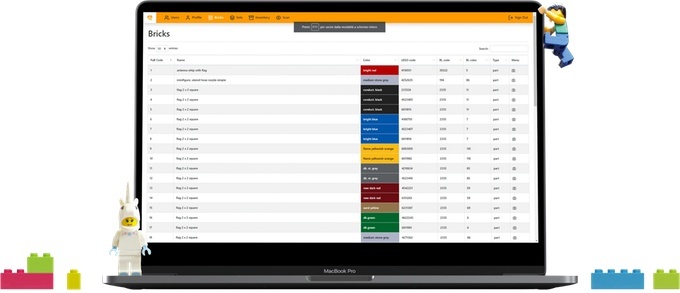 From scanning to management with web app [Source: Indiegogo]
The web app also has a database function. You can organize scanned blocks by ID or color code.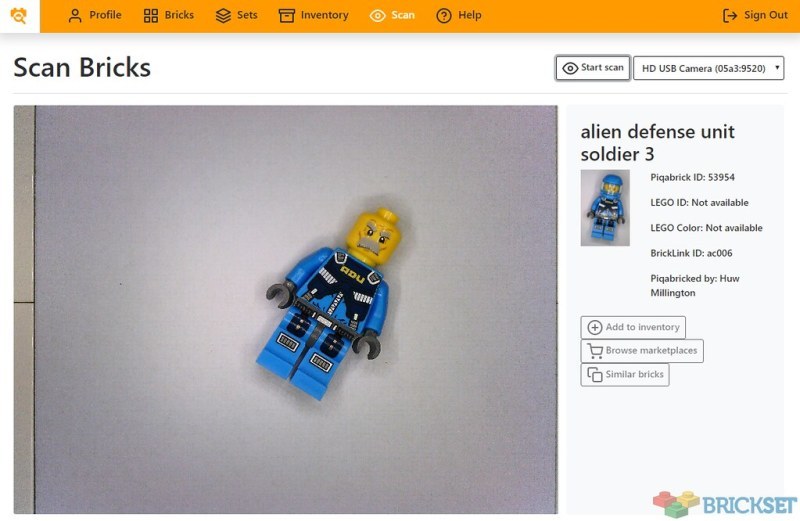 Obtained block data [Piqabrick official website]
The selling price at Indiegogo is as follows.
● Camera module
1 piece: 129 euros [about 15,567 yen]
2 pieces: 199 euro [about 24,014 yen]
● Set of camera module and box block
1 piece: 149 Euro [about 17,980 yen]
2 pieces: 239 euros [about 28,8841 yen]
https://www.youtube.com/watch?v=C3aICrIBUE0 [/ embed]
Introduction video of Piqabrick [Source: YouTube]
Source link