IT Lifehack
Selling the cell-star Dora Reco "CS-51FR", which does not disturb the driver's view even after installation, can be recorded backwards as an option.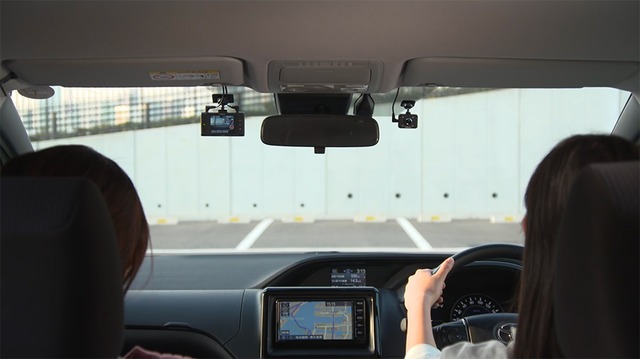 Cellstar Kogyo Co., Ltd. will launch the CS-51FR drive recorder, which is compact and does not obstruct the view, and can be recorded behind with a special optional camera.

■ It is compact and does not disturb driver's view
This product is a small-sized drive recorder that can simultaneously record data from the rear by connecting an optional camera. The CS-51FR is a compact type that does not obstruct the field of view, and is equipped with an optional dedicated camera. Recording is possible.
With the STARVISTM IMX307, recording in high-definition and high-resolution is possible. Night Clear Ver.2: Record clear and clear images at night, when the amount of light is low, and in places such as tunnels. Full high-definition shooting enables high-definition recording with crisp details. In addition, HDR (High Dynamic Range) is installed to reduce overexposure and underexposure even when a sudden change in brightness occurs.
If you connect a cell-star safety radar that supports mutual communication, you can display camera images and check real-time images and recorded images. Other features include a safe driving support function and a parking mode (optional GDO-10 is required).
■Articles related to digital home appliancesI Read
・Cut 50,000 yen including tax at 50 inches and add vivid video playback in addition to PC display! JAPANNEXT's 50-inch 4K LCD monitor " JN-VT502UHD ''
・An air purifier "Spot cooling fan" that catches pollen, house dust and PM2.5 firmly with a HEPA filter
・FUJIFILM launches FUJIFILM X-T200, a mirrorless digital camera with ultra-high-performance AF and 4K video shooting function in a compact and lightweight body
・Clip CAPNiP for lens cap attached to camera strap to prevent loss of lens cap starts cloud funding with machi-ya
・Special price until the end of January! 4K HDMI2.0 USB-C Freesync 28-inch wide LCD monitor JN-T284CUHDR that cuts 30,000 yen including tax from JAPANNEXT ''