iPhone
Shouldn't I register my nickname in my contacts?– Why can't I hear the iPhone?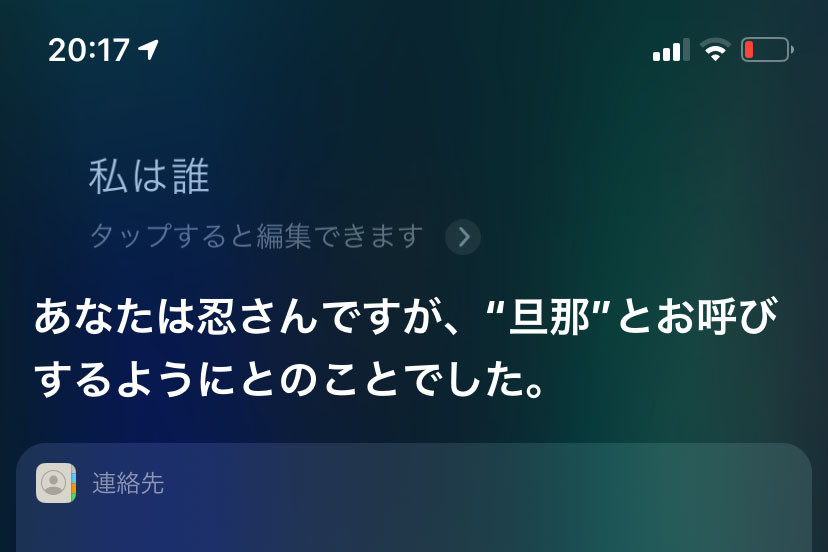 Often overlooked, you can register a "nickname" in the contacts app. When you replace your email address with your name, use your nickname instead of the first and last name you registered for your contact. If the surname is "Taro Yamada" and the nickname is "Tatamiya," it would be easy to convey the function of displaying "Taro Yamada" instead of "Taro Yamada."
I cannot register even if I try to create a new contact with this nickname. If you tap the "Add field" that appears when you scroll down the new contact screen to the bottom and do not add the "nickname" field, you will not even see the field for entering a character string.
The advantage of registering a nickname is that it makes it easier for you to interact with someone who is closer to you than your real name. It can also be used to avoid confusion if there are acquaintances with the same surname. You may think that it feels more familiar than your real name.
You can register your own nickname in the same way, but it's easier to tell the voice assistant "Siri." If you call Siri and say "Call me ◯◯", it's OK, you don't have to add the "nickname" field in the contacts app.
However, you may want to avoid registering your own nickname. This is because not only will nicknames be used when Siri is called after that, but nicknames will also be displayed in the email's recipient part, giving the impression of a slight gap. You can check your nickname by telling Siri "Who am I?"
Source link