Digital Camera
Sigma "14-24mm F2.8 DG DN" review Super wide-angle zoom that enhances mirrorless mobility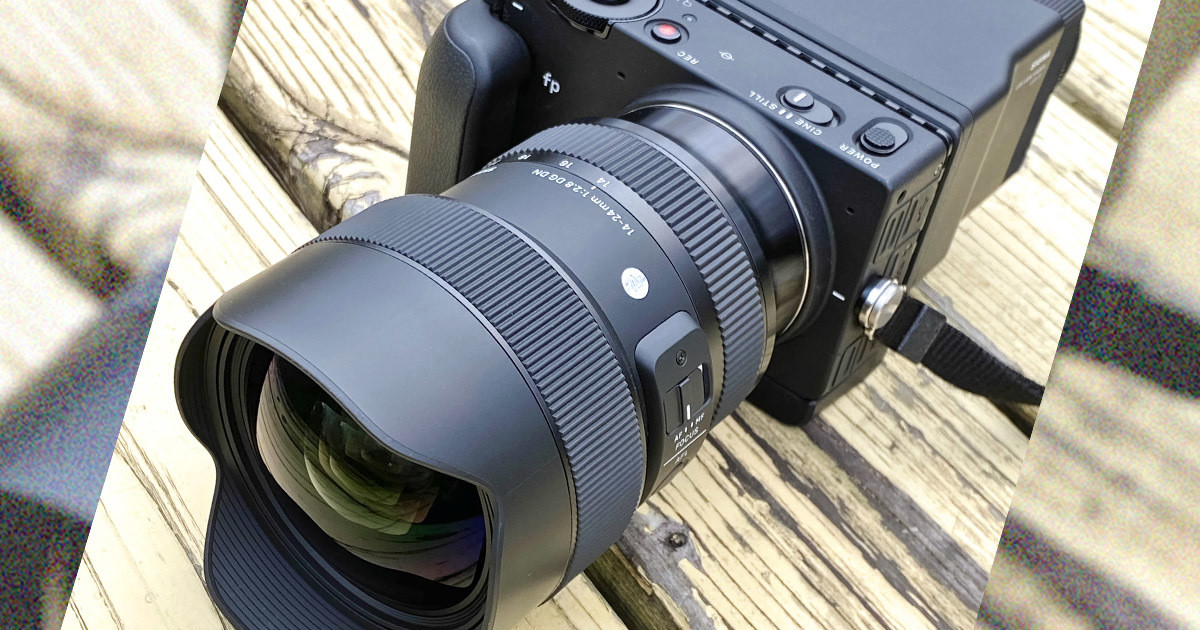 The SIGMA fp L-mount mirrorless camera released by Sigma in 2019, the overwhelmingly small and lightweight body and the unique square form as a machine with a full size sensor attracted the attention of photographers and made a long hit Continue.
Following the fp hit, L-mount interchangeable lenses are appearing one after another. This time, I tried combining Sigma's ultra-wide-angle zoom lens "14-24mm F2.8 DG DN" with enhanced delineation performance as a mirrorless camera dedicated design. Even when mounted on a compact fp, the feeling of size was surprisingly good, and it was a very sharp image like Sigma.
A feeling of size that overturns the common sense of "big and heavy super wide angle zoom"
The 14-24mm F2.8 large-diameter ultra-wide-angle zoom lens is indispensable for modern zoom-based lens configurations. The angle of view and brightness that reliably captures a vast area in any situation are required in many fields, such as snapshots, landscapes, and sports.
However, super wide-angle zoom lenses for single-lens reflex cameras that have emerged from various companies so far have a huge and curved front lens like " eyeballs '', and there is considerable weight and high portability It was just something I couldn't say.
This is where the 14-24mm F2.8 DG DN comes in. It was said that when switching from single-lens reflex cameras to mirrorless cameras, especially wide-angle lenses are likely to benefit from miniaturization and weight reduction, but this is a model lens that firmly takes shape. When you get it, everyone should be surprised, "Is this a 14-24mm? F2.8 !?" The weight is 795g, the total length and the maximum diameter are also suppressed, and it does not feel so uncomfortable when attached to fp. It's that small lens.
There is no shortage in optical design even if it is small and light. The depiction is very detailed and has the ability to reliably resolve any subject. From 14mm wide end to 24mm tele end, satisfactory images were obtained from the center of the screen to the four corners. Thanks to SIGMA's unique "nanoporous coating", ghost and flare are suppressed while providing a clear and pleasant drop feeling.
As for operability, the lens barrel is equipped with an "AFL button" and various functions can be assigned. The rear lens of the lens is equipped with a rear filter holder, and various filters can be used even though it is an ultra wide angle lens.
It can be said that this is a new generation of ultra-wide-angle zoom lens that maximizes the attractiveness of a full-size mirrorless camera with a compact and lightweight body.
Source link