Headline
Smart appearance " Project: NeSSA '' that advises not to meet the same person with the same clothes
AllShiftall, a Panasonic subsidiary, confirms who to meet from the schedule registered in the calendar, and warns if you are wearing clothes similar to the last time you met, " Project: NeSSA ''Announcementdid.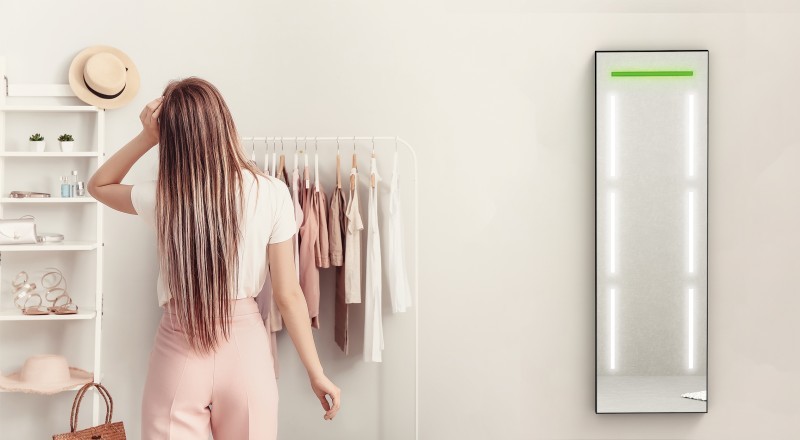 They advise me not to meet the same people in the same clothes (Source: Shiftall)
Project: NeSSA is a smart mirror with a built-in camera on the back of a half mirror that can be used as an appearance. If you stand in front with your dressed up appearance, it will judge from the image whether your clothes are the same as when you last met and warn you with a lamp if they are similar. The information of the person to meet is referred to the registration data of the calendar application, and is inferred from attendees and event names.
The published prototype machine measures 460 x 47 x 1500 mm and weighs about 15 kg.
FtShiftall at Panasonic's booth at CES 2020 in Las Vegas, NevadaProject: exhibiting NeSSAare doing.
At "CES 2020" in Las Vegas, prototypes of new products "Cook'Keep", "BeamAR" and "Project: NeSSA" are on display. If you are coming to CES, please come. Sands Halls A-D (42711) and Hall G (52702) are on display. pic.twitter.com/JWQMiH3Jkp

— Shiftall Inc. (@shiftall_jp) January 9, 2020
Exhibit Project: NeSSA at CES 2020 (Source: Official Twitter account of Shiftall)
Source link