Headline
Smart device " Bello '' that can measure visceral fat along with tummy-reviving from New Year's fatness
ま で From the year-end party season at the end of the year to the beginning of the new year, many people will have gained weight during the New Year due to overdrinking and overeating and lack of exercise. Even if you overeat a little, if you return to your lifestyle pattern, your weight will return to normal, but if you become habitual, your body will accumulate fat.
Therefore, a device that can easily measure the status of visceral fatBelloLet me introduce. We are currently looking for support for the crowdfunding service "Indiegogo".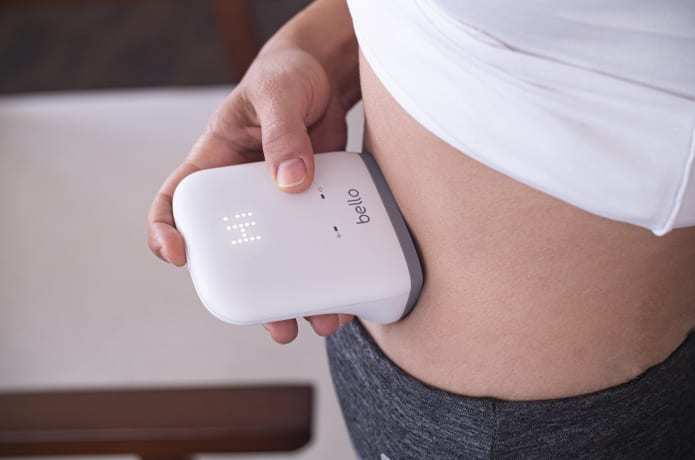 Measure visceral fat with tummy [Source: Indiegogo]
Bello is a palm-sized smart device. The visceral fat that cannot be grasped by pinching the stomach meat or measuring the abdominal circumference with a tape measure can be checked by simply applying it to the belly. The measurement is performed by analyzing the reflected situation light of the irradiated near-infrared light, and takes about 3 seconds. At the same time, the status of subcutaneous fat can be measured.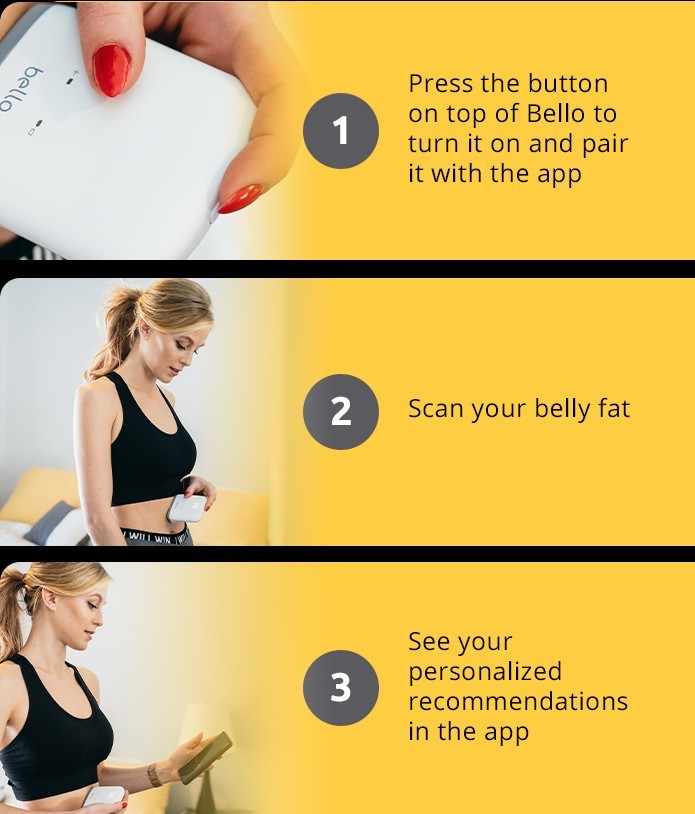 Measurement takes only 3 seconds [Source: Indiegogo]
The measurement result is transmitted to the smartphone via Bluetooth and can be confirmed with the dedicated application. The app not only logs data, but also provides dietary and exercise advice that can help you lose fat.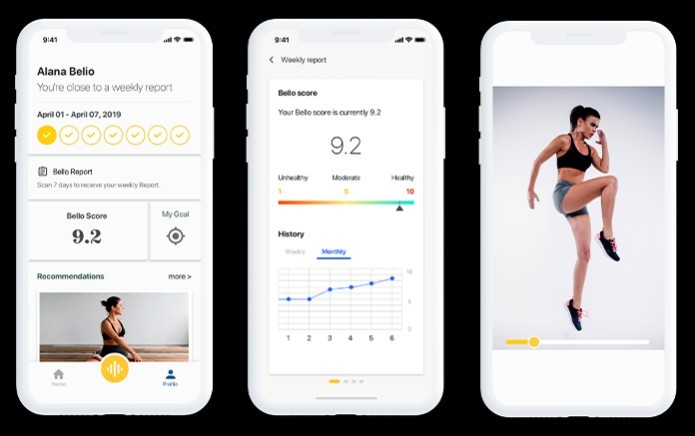 The app advises on diet and exercise [Source: Indiegogo]
目標 The target amount for Indiegogo is $ 20,000 [about 2.2 million yen]. At the time of writing [Jan 14, 12:00 JST], the campaign period remains 24 days, but it has already raised about $ 185,000, which is more than nine times the target.
https://www.youtube.com/watch?v=HoOR2aTUi4I [/ embed]
Introducing Bello [Source: YouTube]
Source link