Headline
Smartphone payment "pixiv PAY" for spot sale will end on December 1st–due to changes in the way real events should be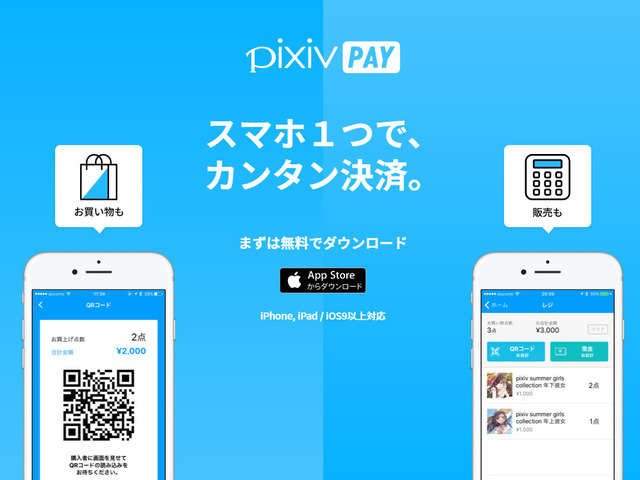 Pixiv announced on October 1st that it will end the cashless payment service "pixiv PAY" on December 1st.
pixiv PAY
Pixiv PAY is a smartphone app that utilizes a QR code. At doujinshi conventions, such as the comic market, where many participants carry a large amount of coins to prevent change, payment by credit card is realized via a QR code.
At pixiv, a spot sale event that limits payment methods to pixiv PAY onlypixiv MARKETWe have endeavored to popularize the service, such as by holding. However, while the way real events such as doujinshi conventions are changing, such as the spread of the new coronavirus infection, "the form of service required as a payment method at events has been aimed at since the start of pixiv PAY. It has changed. "And decided to end the service.
With the end of service provision, sales of points that can be used in the app will end on October 1. The release of the app will end on November 25th. The service will end on December 1st, and sales records will no longer be available for download on the same day. Applications for sales transfer and point refund will be accepted until around 15:00 on December 15th.
Source link