Headline
Softbank G to sell 4.5 trillion yen assets-"less than 20% of the value of assets held", says Masayoshi Son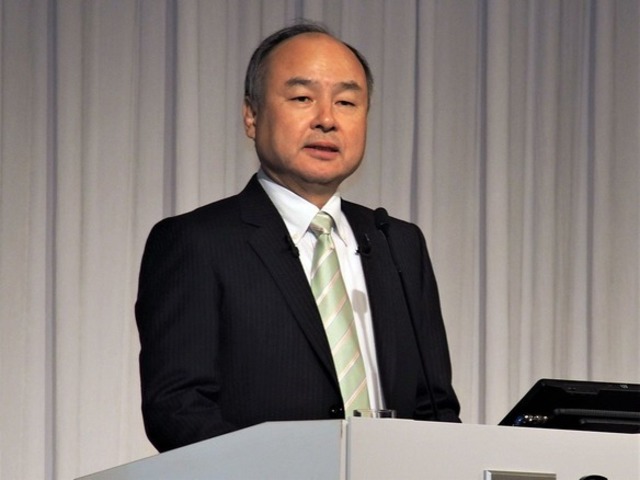 On March 23, SoftBank Group Corp. announced that it had decided to sell or capitalize up to 4.5 trillion yen of its assets to repurchase shares and reduce debt. According to the company, the company will repurchase debts, purchase bonds, and use cash and cash equivalents in addition to the acquisition of treasury shares of up to ¥ 2 trillion. These transactions will take place over the next four quarters.
自己 This treasury stock repurchase program is in addition to the ¥ 500 billion program announced by the company on March 13, 2020. Currently, the company has over 27 trillion yen in assets and over 1.7 trillion yen in cash and deposits.
Mr. Masayoshi Son, Chairman and President of SoftBank Group [taken at a financial results briefing in February]
"This program is the largest acquisition of treasury stock in the company's history, and also leads to the largest increase in cash and deposits ever, and is based on unwavering confidence in our business. Through this program, we will strengthen our balance sheet through debt reduction, with less than 20% of the value of our assets held by this funding. "
The SoftBank Group believes that its shares are "subscribed to be heavily discounted and are underestimated by 73%, the largest in our history for intrinsic value, based on closing prices last weekend. Yes ".
According to the program, the company will repurchase treasury stock totaling ¥ 2.5 trillion, and after the program, will acquire 45% of the company's issued shares and cancel it. The company also aims to strengthen its balance sheet and improve its credit rating by drastically reducing its debts, including the purchase of corporate bonds in conjunction with the acquisition of treasury stock.
In the program, he explained that there is a possibility of acquiring common shares of the company by various means, such as market purchases, bilateral transactions, tender offers or a combination of these. The number and timing of treasury stock to be repurchased will fluctuate depending on various factors [including factors such as stock prices, trading volume, market environment, and general business environment].
Source link