Headline
Softbank starts full-scale operation of PCR inspection facility of new corona — 2000 yen per time, to 10,000 cases a day by the end of this fall
The new corona virus testing center, a subsidiary established by the SoftBank Group on July 29, was newly established on September 24 in the National International Medical Research Center Kokufudai Hospital in Ichikawa City, Chiba Prefecture. Announced that the "Inspection Center" has started full-scale operation.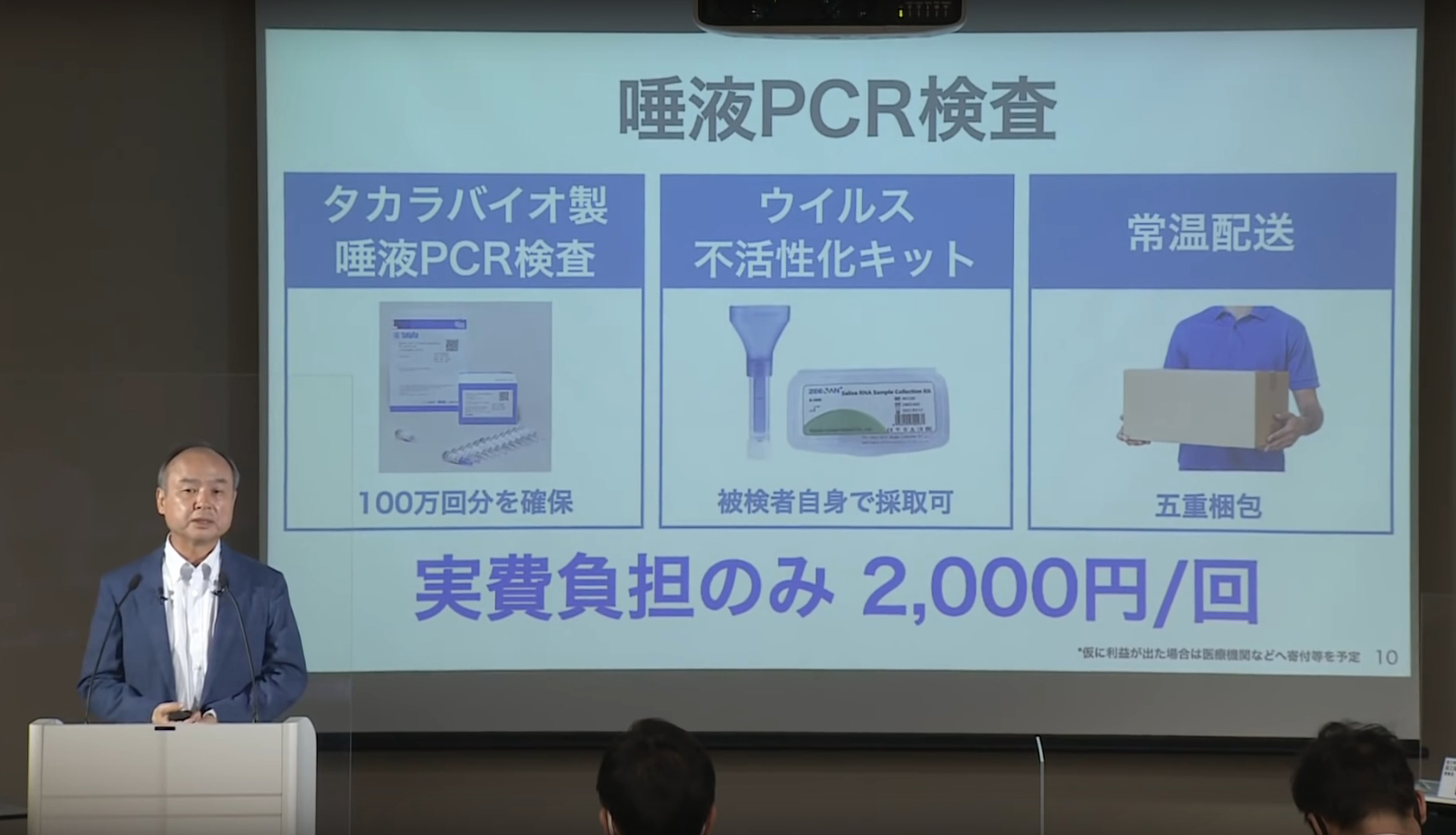 Masayoshi Son on stage at the briefing
With the cooperation of the National Center for Global Health and Medicine, the company has conducted a trial saliva PCR test for SoftBank Group employees, related parties, and Fukuoka SoftBank Hawks players. In addition, it is said that the saliva PCR test has been piloted for passengers on the passenger ship "Ogasawara Maru" that connects the Takeshiba Passenger Ship Terminal in Tokyo and Chichijima in the Ogasawara Islands in collaboration with Tokyo and other countries.
The newly established Tokyo PCR Testing Center is said to be a testing facility designed under the guidance of the National Center for Global Health and Medicine and approved for registration as a sanitary testing center. In the future, as a private testing institution, we will provide saliva PCR tests to desired local governments and corporations at the actual cost. The price per inspection is 2000 yen [excluding tax, shipping fee, packing fee, etc.].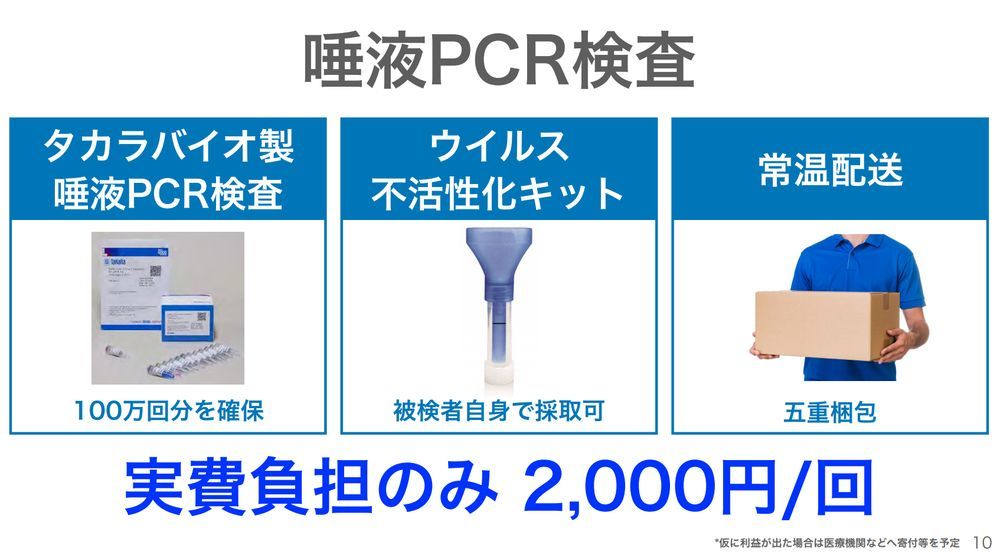 Also, it supports about 4000 inspections a day. It is said that the results can be obtained in a minimum of 2 hours after the saliva sample arrives. In the future, it aims to further improve its testing capacity and build a system that can perform 10,000 PCR tests a day by the end of this fall.
In addition, it is said that it is not a medical practice but a screening test that is provided, and it is a service that can check whether there is a suspicion of positiveness based on the set numerical value.
https://www.youtube.com/watch?v=LifcoP2U4jM [/ embed]
Source link