Andorid
Sony's 21: 9 OLED and three-lens camera midrange smartphone "Xperia 10 II"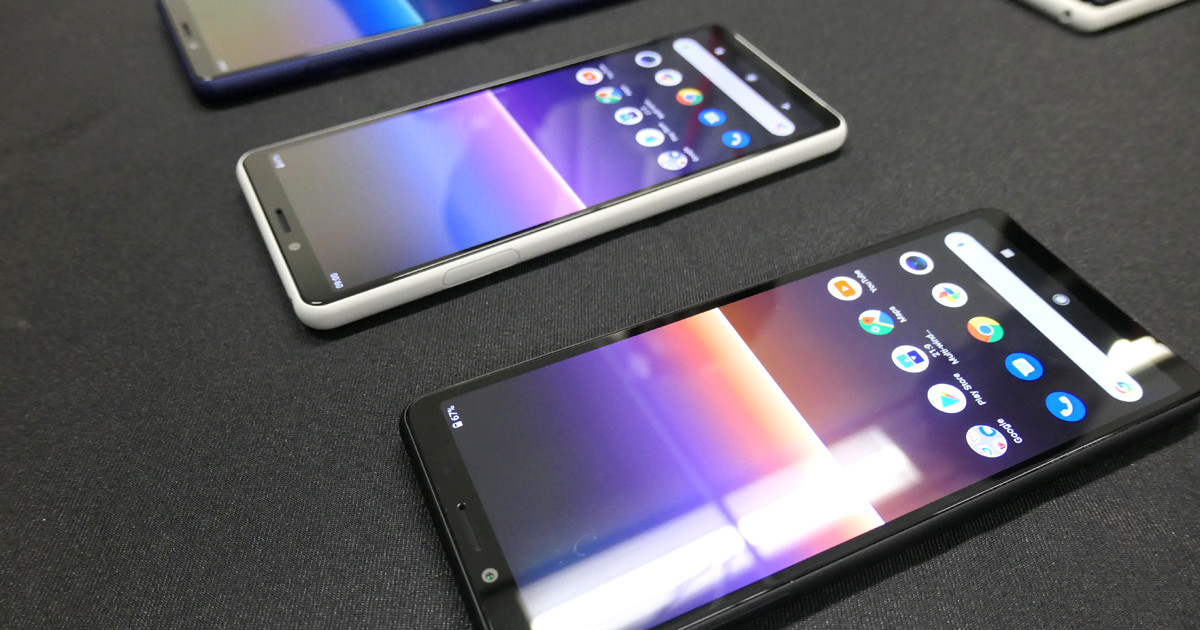 Sony Mobile Communications announced on February 24, the mid-range 6.0-type smartphone "Xperia 10 II" (Experia Ten Mark Two) for the global market. It will be available in Japan, and will be available after the spring of 2020.
The Xperia 10 II is the successor to the midrange model "Xperia 10" announced in February 2019. Xperia 10 itself is a model for overseas and has not been released in Japan, but Xperia 8 with similar specifications has been introduced domestically in October 2019 from au, Y-mobile, UQ etc.
The Xperia 10 II's display is a slender shape with an aspect ratio of 21: 9 and adopts a 6.0-inch "organic EL" display for the first time as a mid-range class (full HD + resolution). The main body is covered with tempered glass "Gorilla Glass 6" on both the display side and the back side, and the front and back are designed to take advantage of the texture of glass. The main unit is IP65 / 68 dust-proof and waterproof, and a fingerprint authentication sensor that also functions as a power supply is provided on the right side.
Three cameras on the back and one on the front. The three-lens camera on the rear has a configuration of 8MP super wide angle (focal length 16mm), 12MP standard (focal length 26mm), and 8MP telephoto (focal length 52mm) in order from the top. The flagship model "Xperia 1 II" announced at the same time also has a ToF sensor, but it is omitted in the Xperia 10 II.
The image creation function incorporates the knowledge of Sony's digital camera "α," and features shooting functions such as food, people, and night mode (night scene shooting). The front camera is 8MP. The camera's internal sensor is different from that of the Xperia 1 II, and is said to differ depending on the price range and user demographic.
The processor is Qualcomm's Snapdragon 665 Mobile Platform, the memory is 4GB, the storage is 64GB or 128GB. Communication corresponds to 4G. An audio jack is provided on the top of the unit, and high-resolution playback is also possible. The Bluetooth audio profile is compatible with LDAC and also features high-quality sound technology "DSEE HX".
The body size is W69 x D8.2 x H157mm and weighs about 151g. The conventional model Xperia 10 is almost the same size (W68 x D8.4 x H156mm) but weighs 162g, so the Xperia 10 II is calculated to be 10g lighter. On the other hand, the battery capacity is 3,600mAh, which is significantly higher than the Xperia 10's 2,870mAh.
The body color is black, white, mint, blue four colors.
Main specifications of Xperia 10 II
CPU: Qualcomm Snapdragon 665 Mobile Platform
Built-in memory: 4GB
Storage: 64GB / 128GB
Size: W69 × D8.2 × H157mm
Weight: 151g
Display (resolution): Approximately 6.0 inch organic EL (FHD +)
Main camera: Approximately 12.2 million pixels (standard) + approximately 8 million pixels (telephoto) + approximately 8 million pixels (ultra wide angle)
Front camera: Approx. 8 million pixels
Battery capacity: 3,600mAh
Supported SIM: nanoSIM
Biometric authentication: ○ (fingerprint authentication)
Dust / Waterproof: IP65 / 68
Charging terminal: USB Type-C
Color: Black, White, Mint, Blue
Source link