Headline
Spacery, inquiries increased 5.2 times compared to the previous year–VR boosts non-face-to-face real estate sales under corona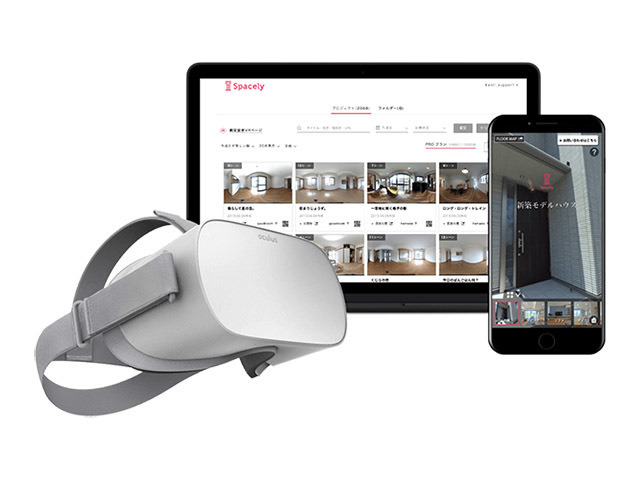 According to the spread of new coronavirus infection, such as "non-face-to-face", "closed, dense, and tight 3", the way of working has changed drastically. The restaurants and hospitality business are greatly affected, as are real estate companies.
Both real estate for rent and real estate for sale, face-to-face contact is required at every stage of the business of a real estate company, from proposal of properties to customers, previews accompanying them, and exchange of contracts. As a result, many real estate companies said that the number of visitors to the store decreased and the number of inquiries to the interior had decreased since February when the new coronavirus infection was reported in Japan. In response to such a market, the number of inquiries has increased rapidly by 5.2 times compared to the previous year, Space VR's VR cloud software that realizes VR inside"Space Lee"It is.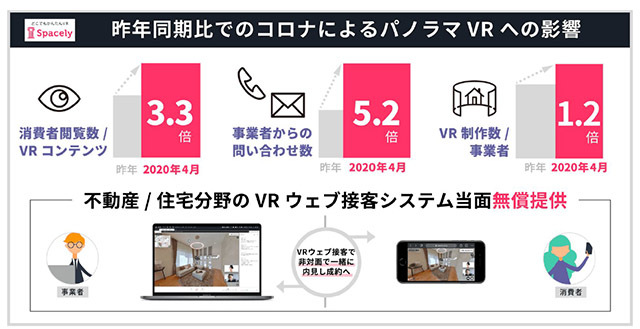 Corona impact on Panorama VR compared to 2019
"Since the service started in 2016, the number of users has been improving and improving, but there has never been a case where it has grown as much as it is now. A few years ago a general inquiry" What is VR? " However, recently, the number of cases where we receive specific inquiries such as "How can we introduce it?" Is increasing. I feel that the quality of understanding about VR has changed, "said Hirokazu Morita, representative of Space Lee. He talks about recent changes.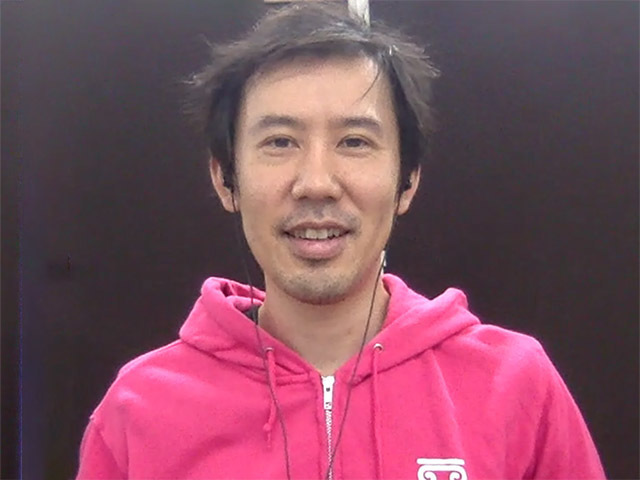 Hirokazu Morita, Representative of Space Lee
SPACER is a VR cloud software that allows customers and sales representatives to view VR content at the same time using a URL. Since the view of watching VR content can be shared in sync, it is possible to understand actions such as "looking at the view from the living room" and "taking time to look around the storage" in the VR space. .. Regarding this, it is an original patented technology that allows multiple people to synchronize VR properties and two-way action communication, but from May it will be integrated in a web conference system that includes material sharing, chat and video conference And started offering it.
Inquiries to Space Lee began to appear remarkably in April, and due to the promotion of remote work accompanying the declaration of emergency, as of April, it increased to 5.2 times the previous year. At the same time, the number of customers viewing content increased 3.3 times, and the number of VR productions by real estate companies also increased 1.2 times.
"The number of views has been increasing steadily since January, and jumped to 3.3 times compared to the previous year as of April. The increase in the number of views is because real estate companies want to post property information and want to send it. Multiplying. We can see this much because the number of content production has increased, "he explains the importance of content production.
For the content, the person in charge of the real estate company shoots the property using a 360 degree camera and creates VR content based on it. Mr. Morita says, "The number of productions has been increasing these days, and because it is difficult for people to get a first-hand look at it now, you can feel the merits of VR look," said Mr. Morita.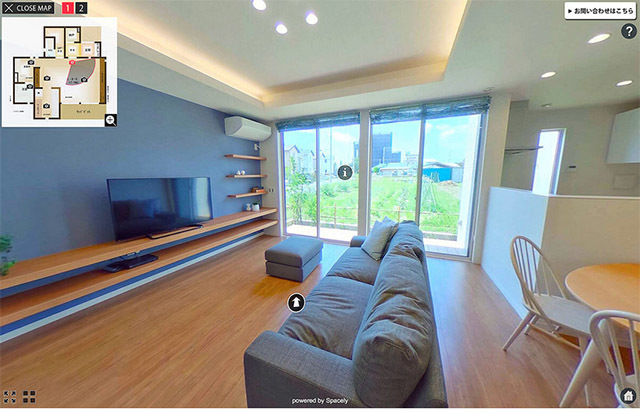 "Space Lee" service screen
In addition to the shooting by the person in charge, there is also a proxy service in Space Lee where specialized staff undertakes shooting around the metropolitan area, Osaka, and Fukuoka for around 3500 yen. Mr. Morita analyzes that the shooting of the 360-degree camera, which is the shooting equipment, is about 20,000 to 50,000 yen, "shooting the property should not be a hurdle for creating VR content."
"Until now, the hurdle for VR content production was the operation cost. The person in charge was busy with daily work, and the priority of shooting for VR production was not high. However, the spread of new coronavirus infection was As a result, the number of cases in which VR content is tied to moving in is increasing. It is difficult to change the business of real estate companies, but it seems that there was a change to work on VR content at this timing. "
I want to support communication between customers and real estate companies
To prevent the spread of the new coronavirus infection this time, Space Lee has switched to remote work from the end of February. "For sales and support, we are doing online business because we use online. On the contrary, functions such as remote synchronization are easy to explain and we are doing well remotely. There is also a case where it is said that "I would like to talk to you," but this time it is building a flow of being remote, "says the business style itself.
-The future issue is how to handle the information after the after-corona. "Speaking of spacely, there is a lot of information that can be obtained by embedding a lot of content in VR. Even now, users are aggregated on clicks and staying time in VR content, and users can check which room, photo, and comment. Although it is provided as a "browse interest analysis" by graphing whether or not you have an interest, it is difficult to understand the subtleties that can be understood only by actually waiting on customers. We would like to acquire data and support communication between customers and real estate companies. "
In addition, "I would like to utilize it for establishing a business model of non-face-to-face sales customer service method, automatic generation of home staging by 360 degree 3D modeling, etc. VR can not be used unless it is convenient. I would like to strengthen it. "
According to Space Lee's survey, the number of real estate companies feeling the negative effects of the new coronavirus increased to 64% in the middle of March and 87% in April, and the impact is expanding. With the increasing importance of non-face-to-face customer service, Spacely's own VR web customer service systemFree offerIs being carried out. Initially, it was a free period until the end of June, but we will switch to it for the time being and aim for wider support.
Source link