Headline
" Storys if you want to date ''-why an insta is chosen for a college girl in love
Have readers ever used Instagram's photo and video posting feature, Stories, which disappears in 24 hours? A popular feature used by 70% of daily active users in Japan, with over 7 million posts per day.
They say, "Story is for romance. It's often used for inviting dating." Why is Story chosen?
Stories that make it easy to promise a date
"In the case of stories, if you make a comment, you will be in a DM (direct message) state. So easy," says a college student. In fact, even if you comment on the stories, it will not be visible to others, it will be a one-on-one exchange like DM.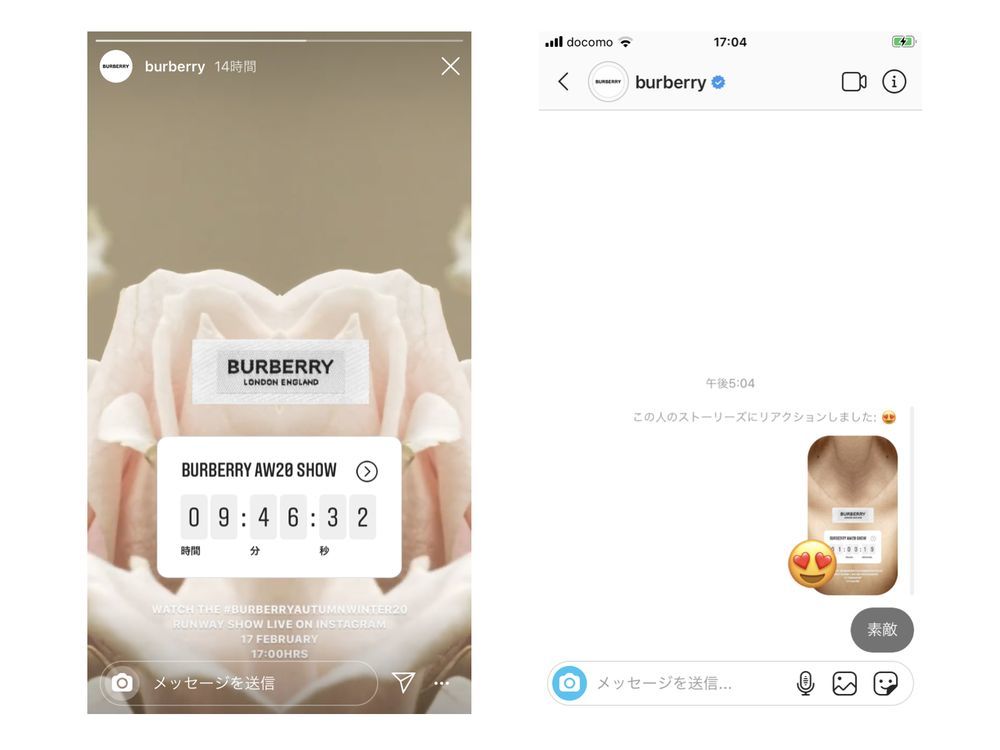 Commenting on Stories is a one-on-one exchange
For example, on Twitter, it is usually an open exchange of replies, and sending DMs from there is a hurdle, but stories can be sent more easily than other services because stories are easy to comment.
と い う It is said that you may be invited from yourself, but you will often post photos that are easy to be invited. For example, putting a picture of alcohol on it will help you to naturally invite people to go for a drink.
"When you want to get closer, you can use a question stamp." When posting a photo, etc., select "Question" on the stamp, enter a question that the other party will likely answer, and post it. By replying to the other person's answer, you can naturally have a one-on-one exchange. "Depending on your questions and answers, it can make it easier to connect with your promises to play."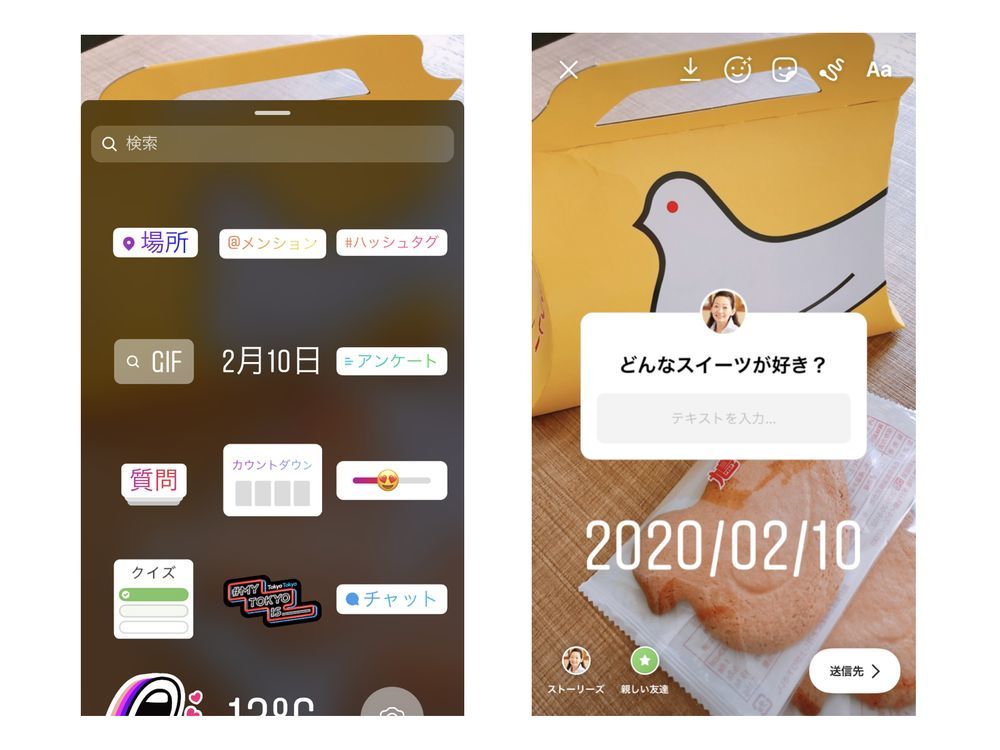 With question stamps, you can get answers from the other party and communicate one-on-one
ス ト ー リ ー In addition, there are stories that tell the story of other children. "If you take a picture of a movie poster and post it with a comment saying" I want to see you! ", You might think," Oh, wait for a date invitation. " Photos have become popular. If you like sports, you'll definitely get a comment, and that's where "Let's go to public viewing." She said she had given a photo of a cat cafe because she liked small animals.
That's why it's easy to react, it's easy to post, it's easy to contact, and it's easy to bring in one-on-one conversations. "Everyone seems to have a higher success rate than other services."
Reason for changing from LINE to Instagram
"When I was in junior high and high school, my confession was LINE," said the college student. It is popular because it can be confessed casually, and it seems that it was popular around. However, gradually, "the confession of the confession has been circulating, or the lie confession that has been confessed with mischief and everyone looks at the reaction has become popular."
Since then, she also said, "If you write bad things on LINE, you may be turned over by class friends."ConfessionMaybe, "he said.
誘 However, since she became a college student, the invitations in Stories have become noticeable around her. Instagram was selected as the "2017 Yu Can New Language and Trendy Word Award" and became a social phenomenon. Stories, on the other hand, have disappeared in 24 hours, making it a popular place to post even in the dark of everyday life.
"The only way I could send LINE's confession was by myself. And because I only sent what I knew as a confession, the hurdles were high. But Instagram Stories can wait for the other person's reaction. You can post on board, and if you don't get on, you know it's unlikely, so you can give up if you miss. "
A former female college student said, "Everyone is connected via SNS and goes back all the way to the past, so it's difficult to do everything with the ex-friend who is interested in the surroundings and if you break up, it will be difficult to go to the circle if you break up He explained why he wanted a new encounter with the matching app, not his relationship.
違 い Unlike the times when you had to confess by real or telephone, love in the SNS era is easy to get around. Moreover, young people who are closely connected online and offline are very afraid of losing their place.
ス ト ー リ ー However, with Stories, it became easier to invite them to a date, depending on whether the other person would get on the invitation or the flow of the conversation, and the success rate would increase. Stories seem to be an essential tool for the new love of the young generation. Apart from romance, it is popular that it is easy to attach promises to meet for the first time in a long time, so it may be good to incorporate the adult generation.
Akiko Takahashi
IT journalist. He writes articles for books, magazines, Web media, etc., consults with companies, lectures and seminars. Learn more about web services such as SNS and information literacy education.
Former elementary school teacher.
He has authored many books, including "Books that can be turned into a profitable company with smartphones and social" and "Books that can be turned into a profitable company with Facebook and Twitter" (both published by Nippon Jitsugyo Shuppan).
His recent work is "Social Media Poisoning: Drowning in Connections" (Gentosha).
blog:http://akiakatsuki.hatenablog.com/
Twitter:@akiakatsuki