Headline
Sumitomo Mitsui Card redesigns for the first time in 30 years–numbers back, family-friendly Prica and new apps
Sumitomo Mitsui Card will release a newly designed credit card, a new app that can manage multiple cashless payments at once, and a prepaid card for families " Kazoku no Osaifu '' on January 15 for a new cashless payment experience Announced. In addition, campaigns will be held for new members, such as free annual membership fees and a 20% return.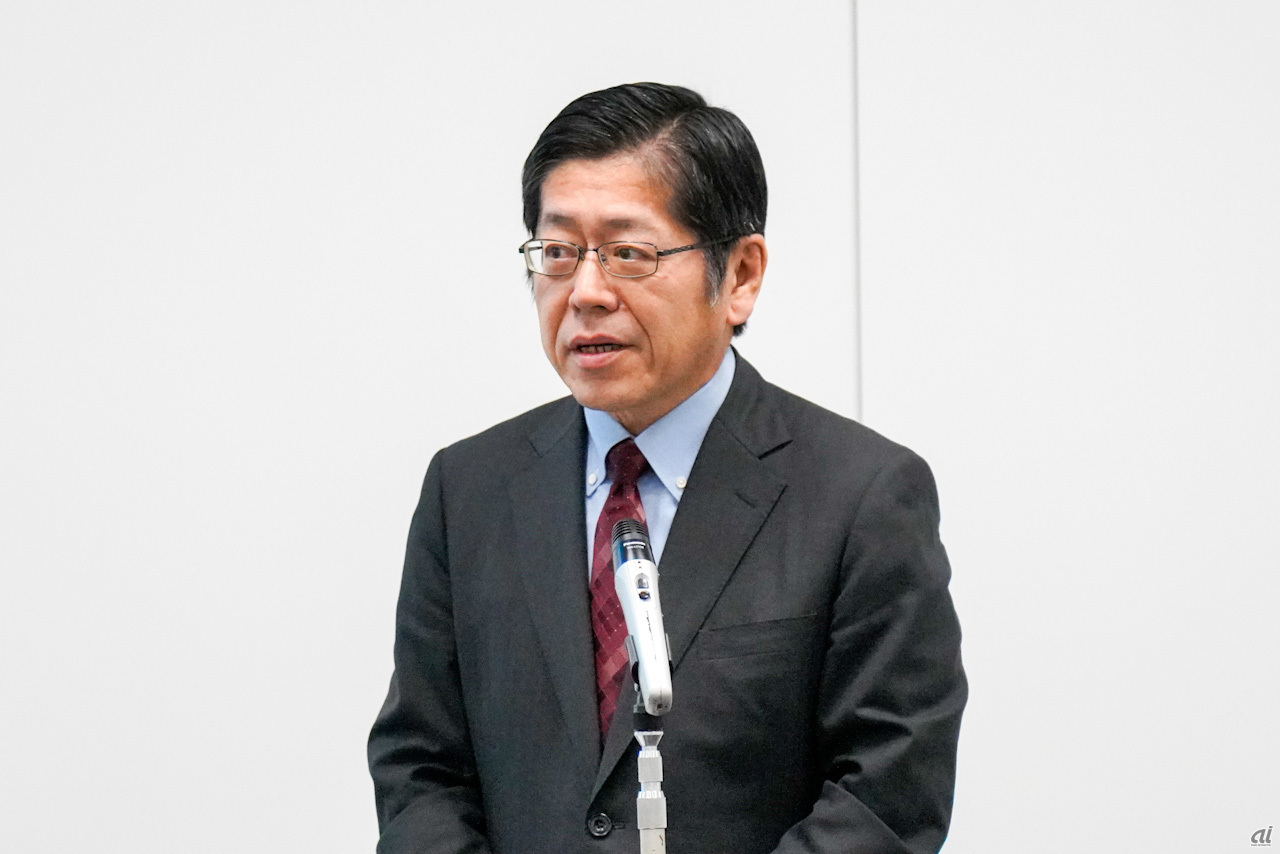 Mr. Yukihiko Onishi, President of Sumitomo Mitsui Card
ク レ ジ ッ ト From February 3, all credit cards issued by the company will be redesigned from the design based on the Parthenon motif, which has been around for 30 years. Shift to a new design that represents a "cashless and bright future" created in collaboration with the Singapore team. In addition, the card number and expiration date that were on the front side have been moved to the back side, and it is compatible with "Visa Quick Read" which displays 4 digits at a time. Improves the readability of card numbers when paying on EC sites.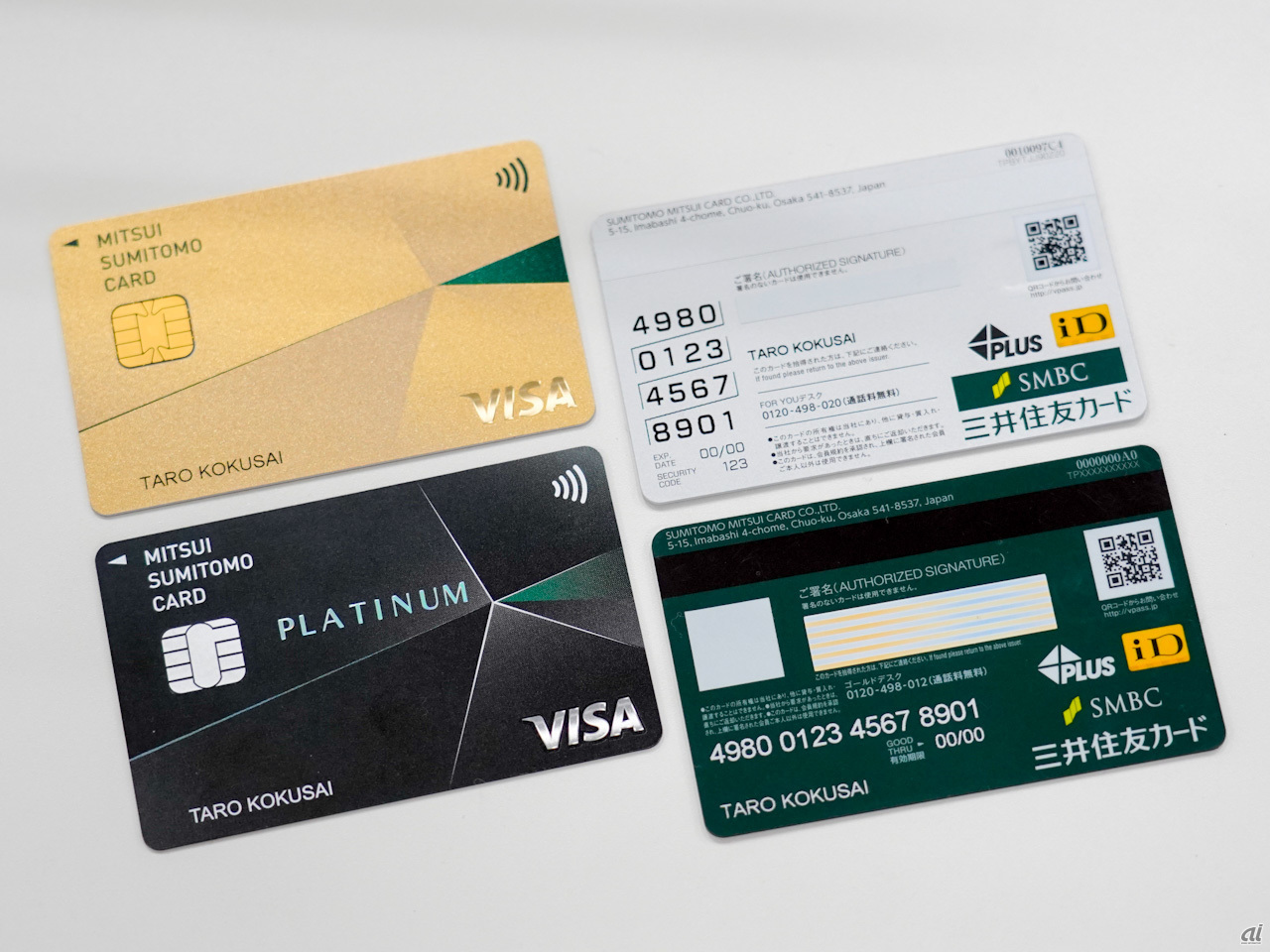 New design for the first time in 30 years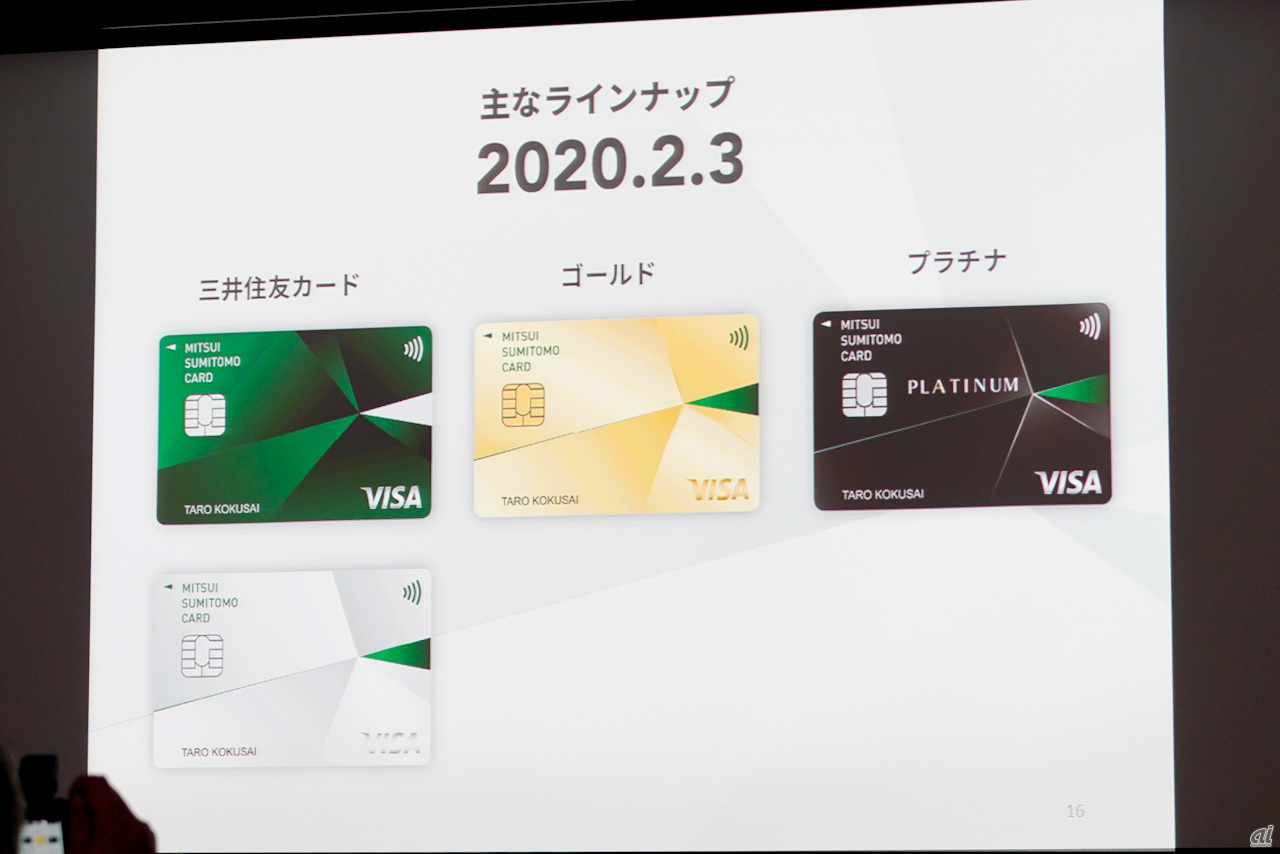 Gold and platinum also migrate to new designs
Also supports Visa touch payments [iD can still be used]. Since there is no need to hand over the card to the clerk at the store, payment can be made quickly, and security has been improved by combining the reverse side of the card number. Some overseas railways can pass through ticket gates by touch payment. From March, the card number will be issued in a minimum of 5 minutes from the application. Before the physical card arrives, you can use it for online shopping or register for Apple Pay or Google Pay and use it as a mobile payment.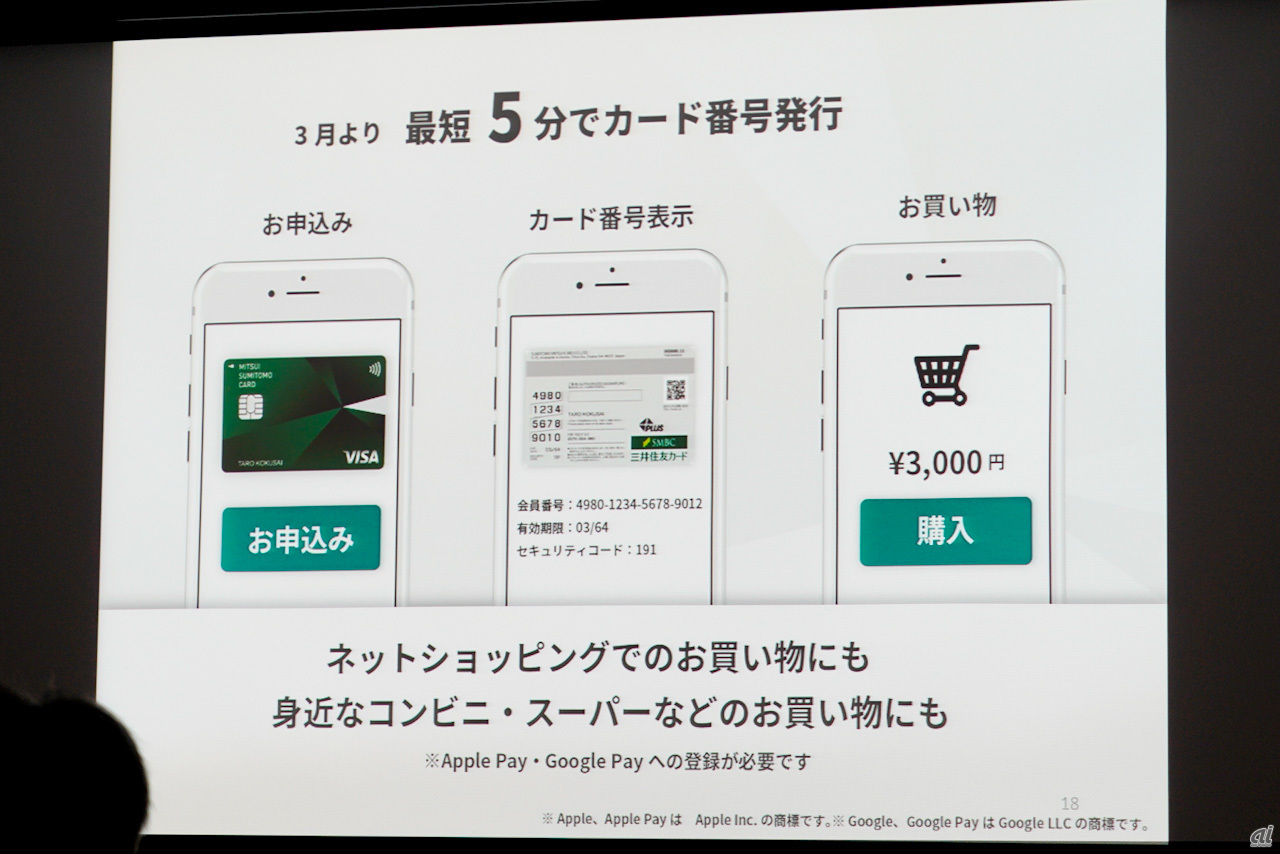 Can issue a card number 5 minutes after application
One app can also manage other companies' credit cards and electronic money
住 Update the application of Sumitomo Mitsui Card. Originally, it was renewed in March 2019, improving UI and usability. He also won the 2019 Good Design Award. The company is able to display the usage amount, available amount, details, points, etc. in a list, as well as view the billing amount and account balance at the same time.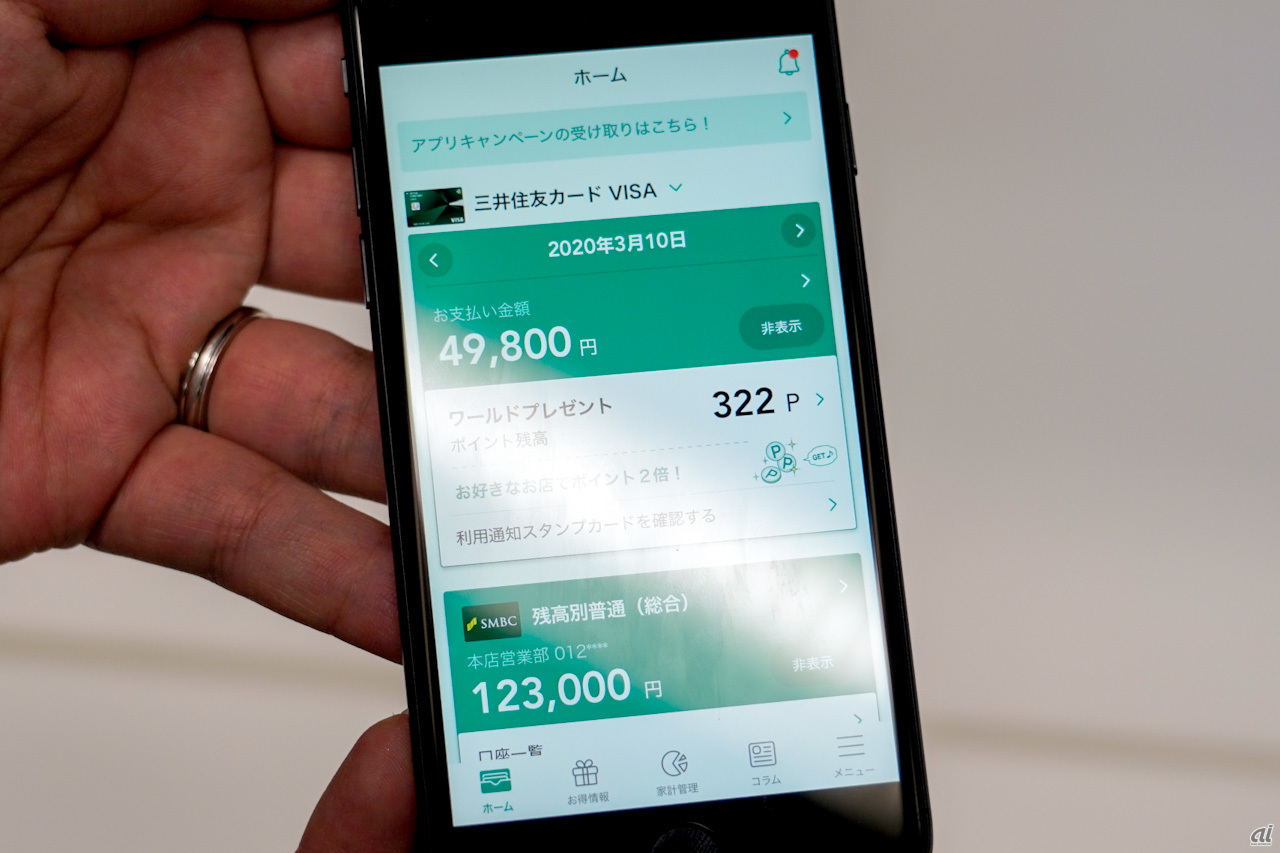 Update of Sumitomo Mitsui Card app
With this update, you can now use Money Tree's MT LINK to check the amount of credit card, points, and electronic money [QR payment is not supported] of other companies on a single screen. Implement the function to restrict the use in the. It can be switched arbitrarily with the application. In addition to notifying the application at the time of card payment, an alert can be issued in advance when the usage amount exceeds a preset amount or when the bank account balance is less than the card charge amount.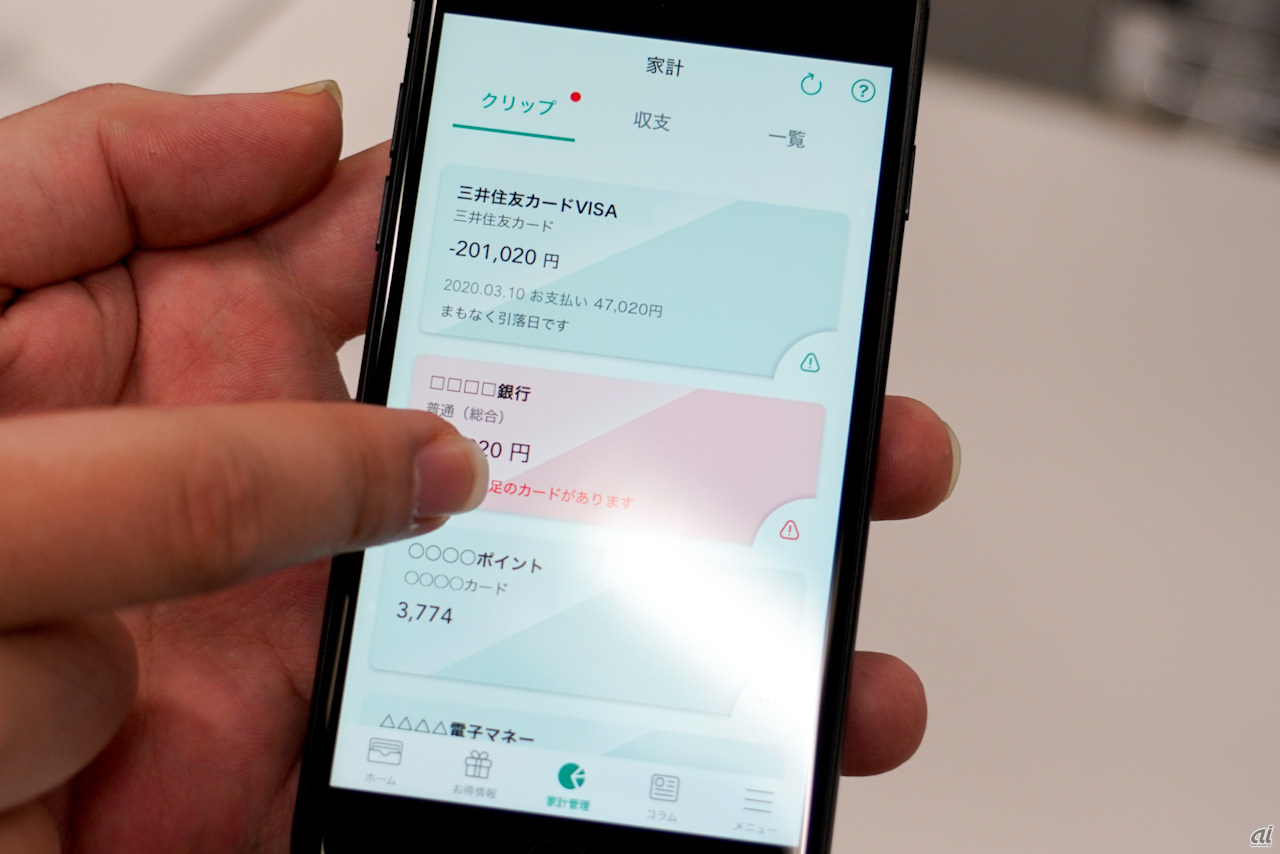 Lists not only Sumitomo Mitsui Card but also other companies' credit cards, electronic money, and bank account balances. If the balance is less than the amount spent on the card, an alert can be issued in advance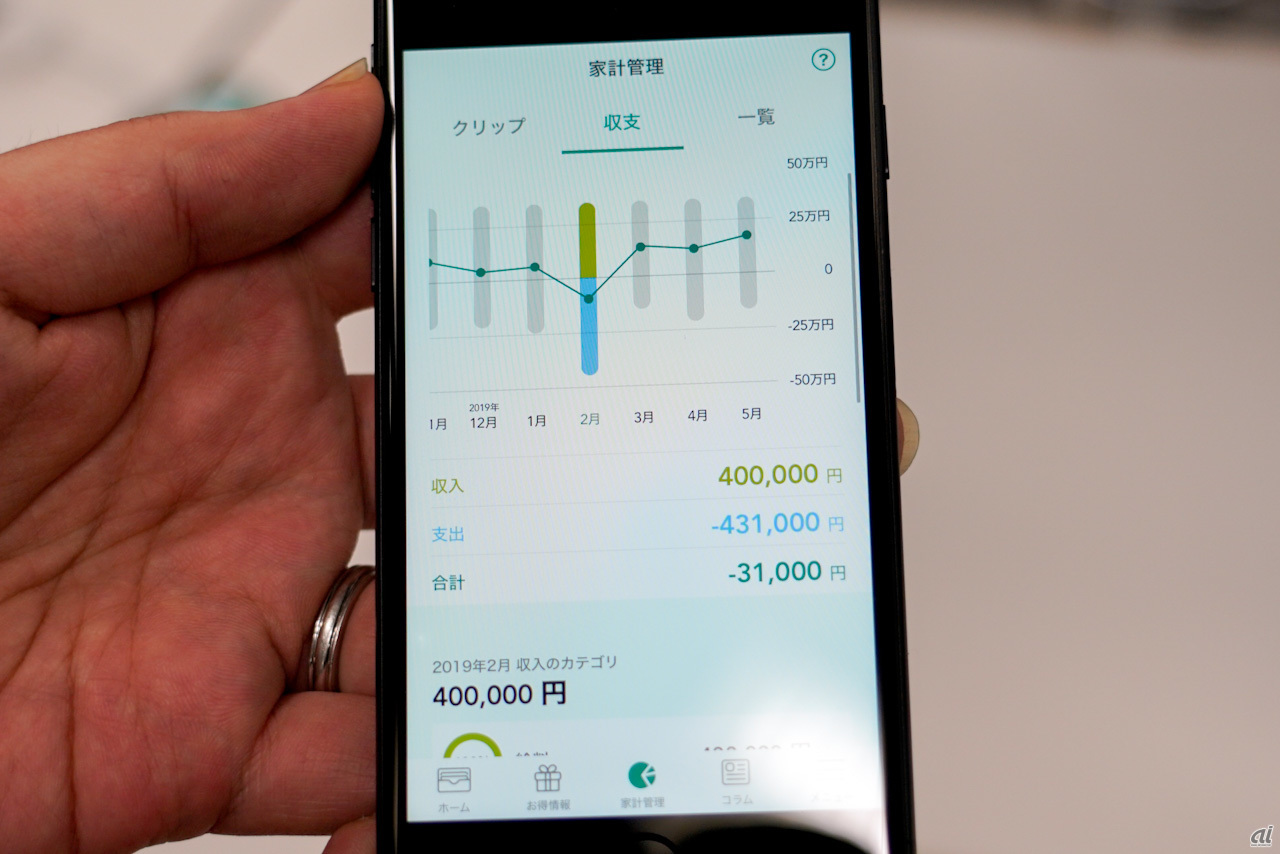 It is also possible to display a usage report that allows you to compare living expenses, entertainment expenses, etc. on a monthly basis
" We want to evolve from a credit card app to a wallet app, '' said Masao Jinno, Managing Executive Officer of Sumitomo Mitsui Card, and said, " In addition to simple credit management, various payment methods have appeared and are diversifying. In cashless, we will improve safety, security and convenience. "
An innovative prepaid card that can collectively manage money spent by families without cash
Kazoku's life is a new prepaid service with the concept of managing and using cashless household wallets. Prepaid cards are issued for each family member, such as children and the elderly, and administrators such as fathers and mothers can charge their family-owned "wallets" and then deposit them into their prepaid cards such as pocket money and remittance. Sharing a single wallet makes it easier to keep track of the balance, and it also allows you to check the usage history of each card [you can also set up notifications for each usage], thereby preventing overuse.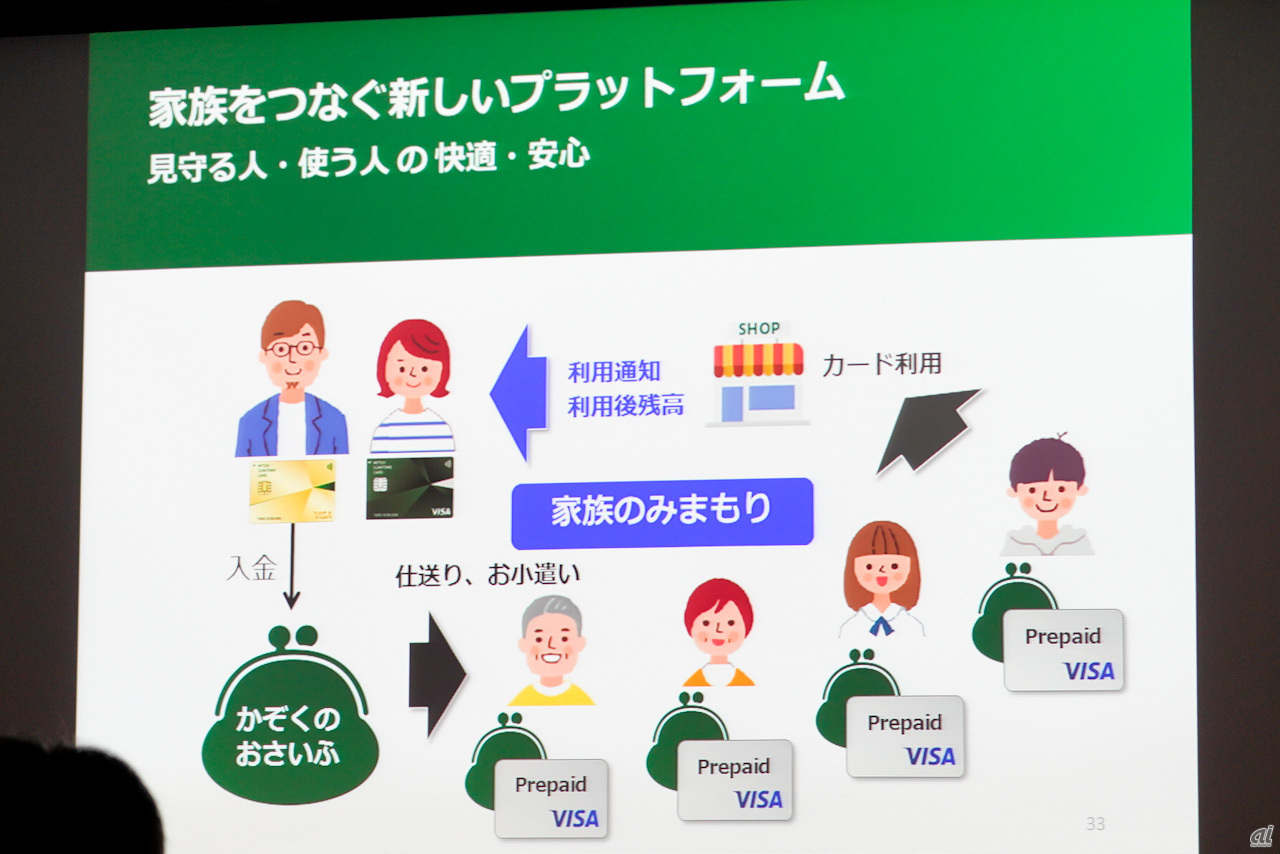 "Kazoku no Saifu" that uses a shared wallet with a prepaid card
Charging is possible from a credit card or bank account, and it supports auto-charging where a fixed amount is paid every month for each prepaid card. In addition to the ability to send balances between family members, it will also implement an immediate stop when lost, and a function to restrict usage in overseas and online shopping. It enables cashless management of households that have traditionally been managed with cash, and solves problems such as grasping proper use and the hassle of sending money to distant families. For now, settings such as charging will only be accessible from the web, but it is considering providing apps in the future.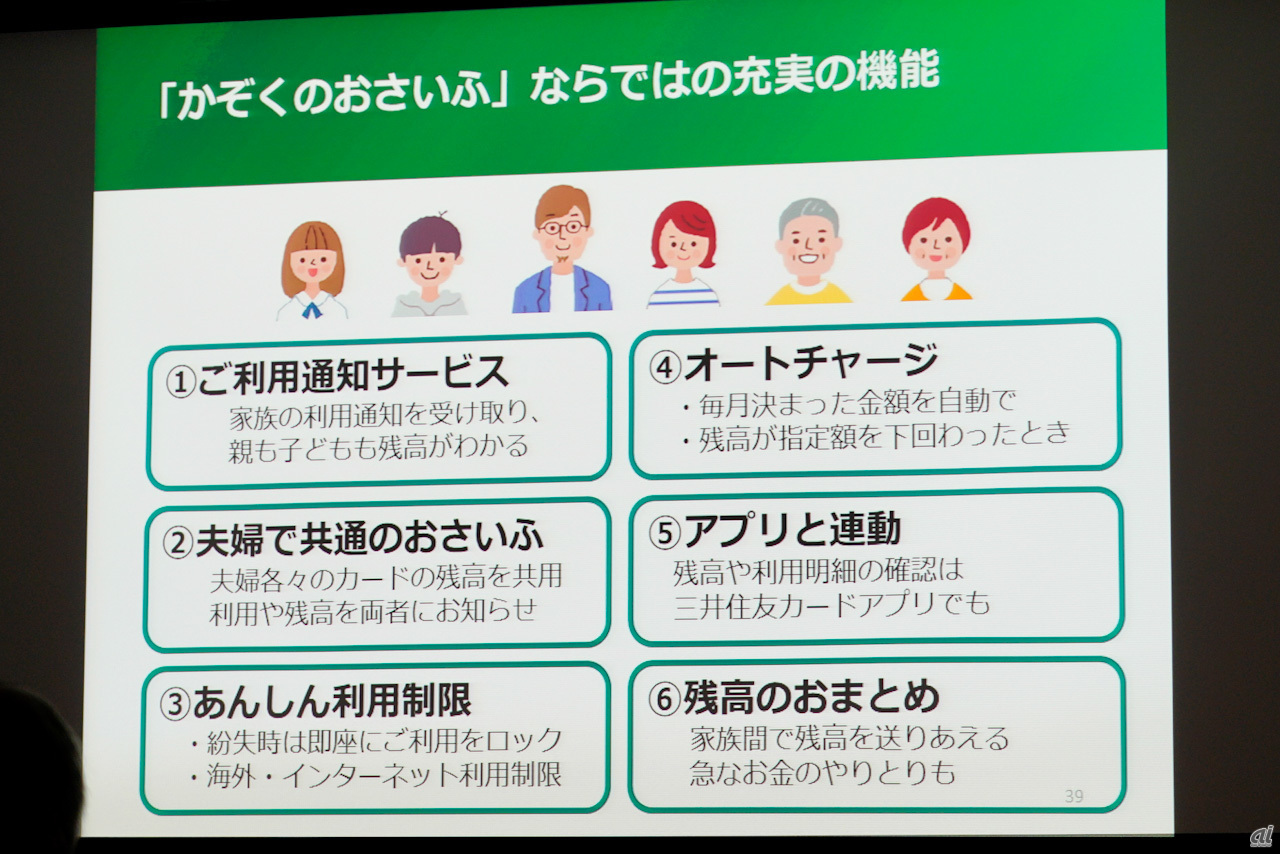 In addition to knowing what the balance was used for for each card, it is also possible to set immediate suspension in case of loss, usage restrictions for overseas and online shopping, etc. from the web
上限 The maximum number of cards to be issued is two parent cards to be the manager and nine cards for family members. The maximum charge amount is 300,000 yen at a time, and up to 1 million yen within one month. There seems to be no particular daily usage limit as long as it is within the balance.
20% return campaign
キ ャ ン ペ ー ン We also have a campaign in line with the new card issuance. For users who newly join during the period from February 3, the annual membership fee of 1250 yen will be free for a long time, and a campaign to return 20% of the usage education by new member + application login [up to 12,000 yen] Will be held. In addition, there will be a campaign to use the service for free with a 1/50 chance of joining a new member and logging in to the app. Details will be announced again on February 3.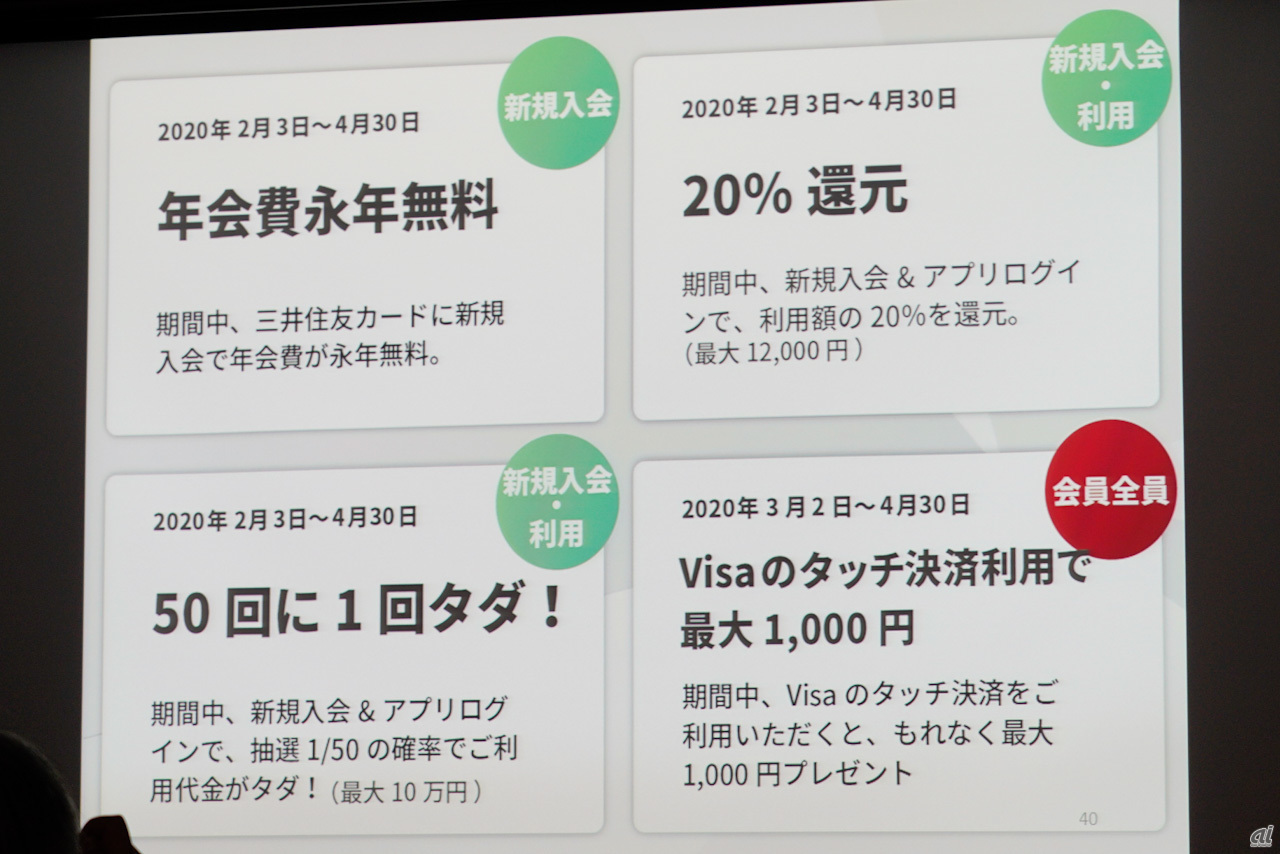 To celebrate the new design of the card, conduct a campaign where annual membership fee is free and a 20% return campaign
Source link