Technology
Summary of cutting-edge companies related to MIT fighting the new coronavirus at the forefront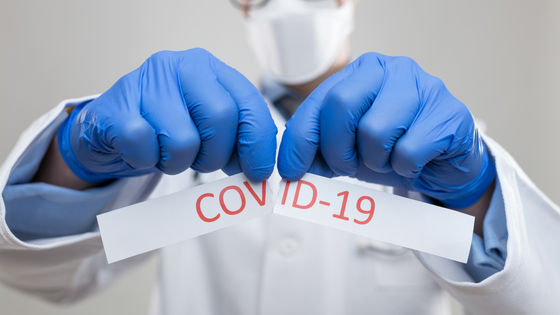 Summary of cutting-edge companies related to MIT fighting the new coronavirus at the forefront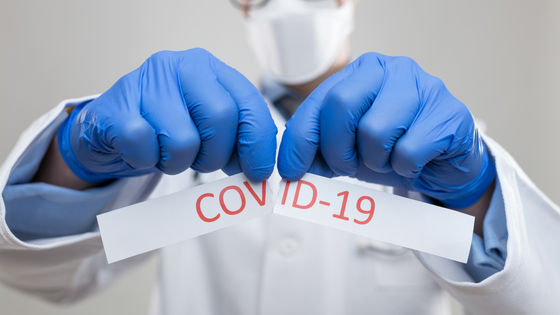 The Massachusetts Institute of Technology (MIT), one of the elite prestigious schools in the U.S., has produced talents in biotechnology, mobile technology, data analysis,Community engagementHe has been active in a wide range of fields, such as in many companies and research facilities. MIT News, which deals with news related to MIT, has compiled a group of organizations with human resources who are connected to MIT and who have achieved particularly great results in research on the new coronavirus.
MIT-affiliated companies take on Covid-19 | MIT News
http://news.mit.edu/2020/mit-companies-covid-19-0326
◆ Moderna Therapeutics
Moderna TherapeuticsIs a biotechnology company based in Cambridge, Massachusetts. He was a professor in the departments of Chemical Engineering and Biological Engineering at MIT.Institute of Medical Engineering Science (IMES)Is also a teacherRobert LangerProfessor was deeply involved.
Such Modnana Therapeutics is a vaccine that can be expected to prevent new coronavirus infection in cooperation with the National Institutes of Health just two days after the Chinese authorities released the gene sequence of the new coronavirus on January 11, 2020 Has been successfully designed.
For more information on vaccines developed by Moderna Therapeutics and their clinical trials, read the following articles:
Looking for healthy volunteers for clinical trial of world's first new coronavirus vaccine-gigazine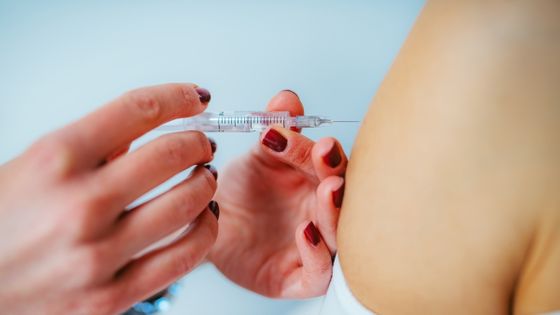 The world's first human clinical trial of the new coronavirus vaccine starts-gigazine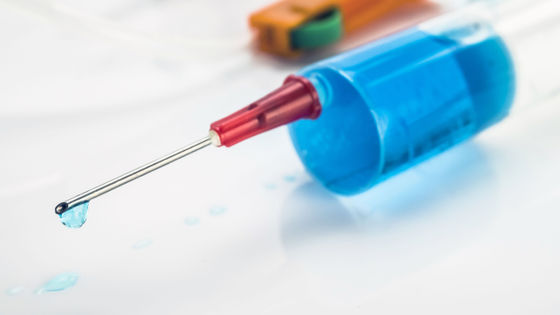 The first trial of a vaccine developed by Moderna Therapeutics is expected to take about six weeks, and will further investigate its safety and immune implications. According to Moderna Therapeutics, it will take 12 to 18 months for the vaccine to become commercially available, but some people may be given the vaccine more quickly in an emergency.
◆ Alnylam Pharmaceuticals
Cambridge, Mass.,RNA interferenceBiotechnology company developing therapeutics that applyAlnylam PharmaceuticalsIt is also home to. The company announced on March 5 that it will partner with Vir Biotechnology, a company specializing in the treatment of infectious diseases, to begin developing new therapies for new coronavirus infections.
Alnylam Pharmaceuticals is Professor of Biology at MITPhilip SharpMr. and Professor of BiologyDavid BertelMr. a biophysical chemist who once stood at MITPaul SiemelWas a postdoctoral fellow at MITThomas TashulWith Mr.Philip the MallA company founded by them.
Alnylam Pharmaceuticals plans to use its RNA interference technology in the lungs to identify potential therapeutics in the future. Mr. Sharp said about this initiative, " Even if this partnership does not lead to the development of a new coronavirus infection treatment, there is great potential to help infectious disease victims in the future '' Was.

◆ Dimagi
Located in Cambridge, Mass.DimagiIs a company specializing in introducing open source and low cost IT technologies in various areas where government services are not available. The company has provided a data collection system for infection status using mobile phones during the Ebola outbreak in West Africa in 2014.businessI am doing.
Dimagi said Nigeria's spread of the new coronavirus infectionOgun StateWe are conducting support activities such as developing an information platform to respond to the new coronavirus in local governments including
It was the entrepreneur who established such DimagiJonathan JacksonMr. Jackson was co-founded by MIT and Harvard University while at MITHarvard-MIT Joint Medical Science and Technology DepartmentStudying medicine inVikram KumarI met him and co-founded Dimagi.
Jackson said that Dimagi is developing services in Nigeria and elsewhere, saying, " Medical institutions operating at the forefront of new coronavirus infections can download new coronavirus-related apps for free and use them quickly. It 's like an app store. "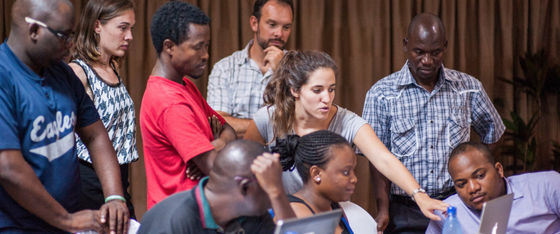 by Dimagi
◆ Biobot Analytics
Addressing public health issues from sewage analysisBiobot AnalyticsIs a startup founded by Mariana Mathus, who studied epidemiology at MIT, in collaboration with urban science expert Newsha Ghaeli. Biobot Analytics can obtain a wide range of information from sewage samples, such as drugs, environmental pollutants, and antibiotics. By utilizing this know-how, the company has developed a method for investigating the spread of new coronaviruses.
This research methodologyReverse transcription polymerase chain reactionIt is possible to investigate traces of the new coronavirus from sewage from medical institutions across the United States using this technique. The company said, "It will complement the testing of individuals for new coronavirus infections, measure the effectiveness of infection control measures, and catch early signs of reoccurrence."Announcementdoing.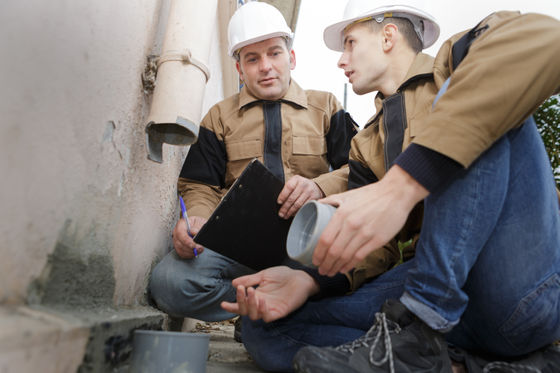 ◆ Soofa
Operates an electronic bulletin board on the street and works on Soofa Talk, a service that allows anyone to send news for the communitySoofaIs a startup launched by Sandra Richter, a former MIT researcher, with Jutta Friedrichs.
Soofa takes advantage of its strength in delivering information to urban spaces quickly and flexibly,BrooklineAndSummervilleIn each of the cities of Massachusetts, we have developed a street bulletin board system that displays official information on the new coronavirus.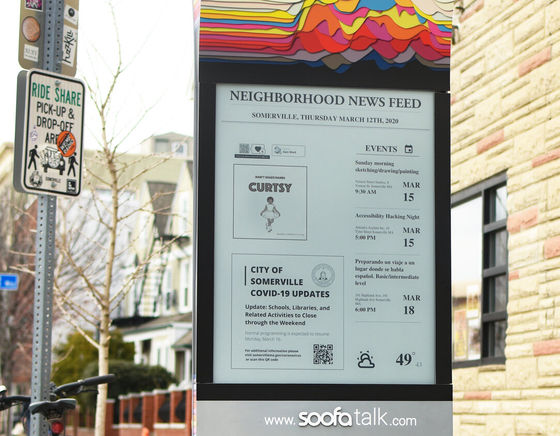 by Soofa
◆ Pathr
PathrIs an IT company that analyzes the movement of people in commercial facilities, etc., by analyzing data using machine learning. CEO George Shaw, who earned a Masters of Science degree at MIT, says the company is basedSan Francisco Bay AreaButIndoor evacuation instructionsHas developed SocialDistance.ai, which simulates the spread of the new coronavirus while it is in the middle of a blockade.
Outbreak simulation results by SocialDistance.ai are as follows.
(embed) https://www.youtube.com/watch?v=uE9T9MQWPwg (/ embed)
If no countermeasures are taken and a new coronavirus holder appears in orange, …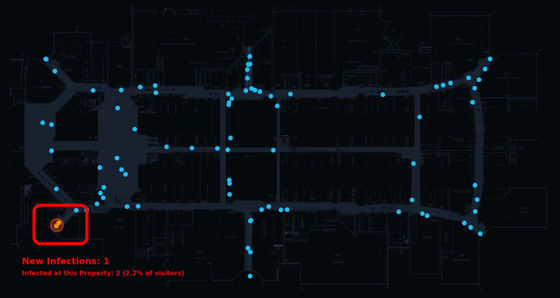 Transmission spreads in a chain.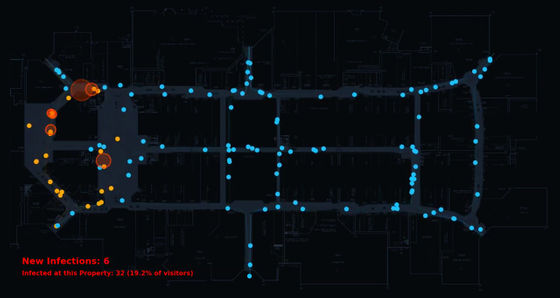 Ultimately, nearly 40% of visitors were infected in a simulation of about 40 seconds.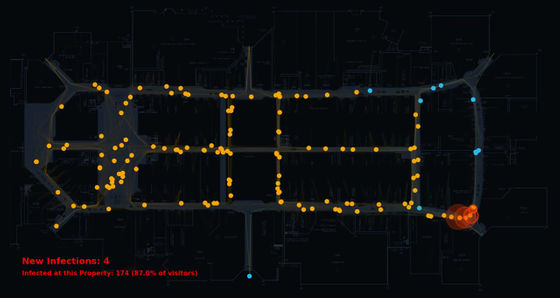 On the other hand, this is the result of a simulation that keeps the social distance.
Pandemic vs. Increased Social Distance-YouTube
(embed) https://www.youtube.com/watch?v=cpESTjd8Nu4 (/ embed)
Even if the holder moves, the infection does not spread easily.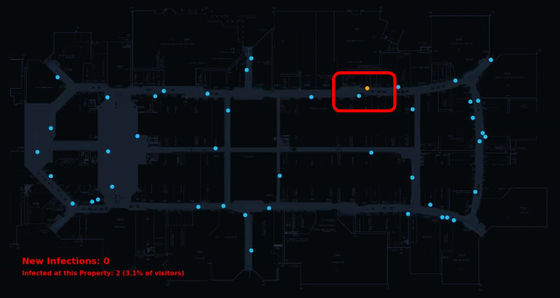 In the end, the infection has spread to some extent, but still only about 30% of visitors are infected. From this,"Social distance expansion strategyIt can be visually understood that, even if you cannot completely stop the infection, it has the effect of slowing the spread of infection considerably.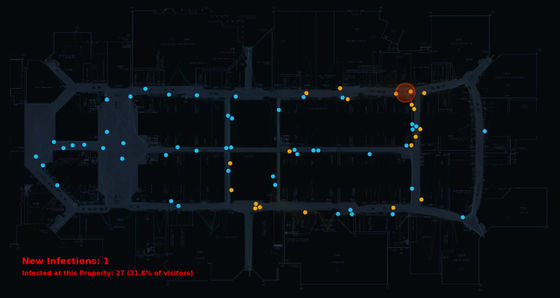 Shaw and his colleagues have already contacted managers of various public spaces, such as shopping malls, casinos, and retail stores, to provide information to help them decide whether to allow public spaces. It is going.
Copy the title and URL of this article
Source link