Digital Camera
Takara Tomy instant camera " Pixtoss '' that discharges photos by hand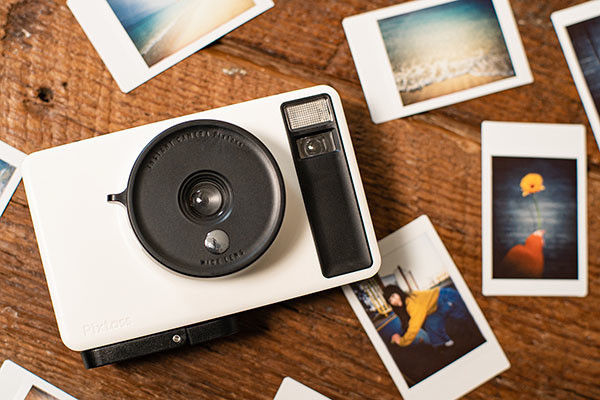 Takara Tomy announced on February 13 the instant toy camera "Pixtoss". This is an instant camera that uses Fujifilm's check film, and sells the analog feeling that the picture is discharged when the handle is turned.
MILK WHITE / PEACH PINK / SODA BLUE are available. MILK WHITE will be released on February 27, and PEACH PINK and SODA BLUE will be released on March 27. All prices are 5,980 yen [excluding tax].
Pixtoss is an instant toy camera dedicated to short range photography. Equipped with a wide-angle lens, the proper shooting distance is 50cm to 1m. The film uses Fujifilm's "In-Stacks Mini [Check] Film".
Shooting is performed by pressing the shutter lever beside the lens. A mechanism that discharges photos by turning the handle. In addition to self-portraits, it is suitable for shooting two or three people. After taking a picture, you can take the picture again without discharging it, making it easy to take multiple exposures.
Use the optional Pixtoss exclusive color filter set to change the look of your photos. The price is 1,280 yen. Uses 2 x AAA batteries. Built-in flash, body size is W145 x D67 x H100mm, weight is about 275g [excluding battery, lens cap and film].
Pixtoss Follow & Like gift campaign
A campaign will be held to commemorate the launch of Pixtoss. Follow the "Pixtoss" official Instagram account [@pixtoss] opened on February 13 and present Pixtoss to 10 people by lottery for those who like the post. The period is from February 27 to April 30.
Source link