Technology
Temperature of " 18.3 ℃ '' recorded in Antarctica, possibility of updating the highest temperature in the past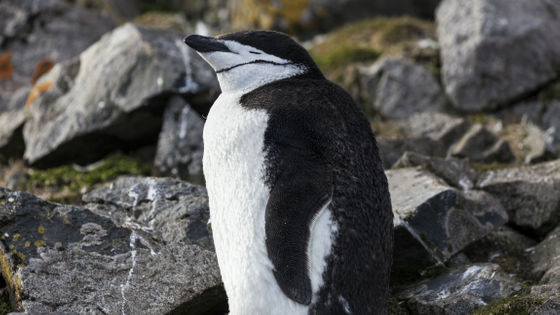 Temperature of " 18.3 ℃ '' recorded in Antarctica, possibility of updating the highest temperature in the past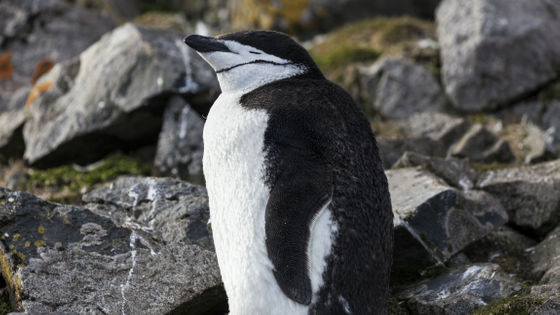 On February 6, 2020, local time, the Antarctic, which is celebrating summer, reached a temperature of 18.3 degrees Celsius, and the "highest temperature ever" in Antarctica was updated.
New record for Antarctic continent reported | World Meteorological Organization
https://public.wmo.int/en/media/news/new-record-antarctic-continent-reported
Antarctica Hits Record Temp, Region Noting 'Dramatic Changes' | Time
https://time.com/5780052/antarctica-record-high-temperature/
It Was 65 Degrees In Antarctica This Week: NPR
https://www.npr.org/2020/02/07/803835452/it-was-65-degrees-in-antarctica-this-week
It is Argentina's Antarctic Observation Station that has signaled that Antarctic temperatures have been updatedEsperanza base. The tweet is below.
# Antártida | Nuevo récord de temperaturas ???? ️

Este mediodía la Base #Esperanza registró un nuevo récord histórico (desde 1961) de temperatura, con 18,3 ° C. Con este valor se supera el récord anterior de 17,5 ° C del 24 en marzo de 2015.Y no fue el único récord … pic.twitter.com/rhKsPFytCb

— SMN Argentina (@SMN_Argentina) February 6, 2020

World Meteorological Organization(WMO)Will review this report and will officially approve this record. The highest temperature ever recorded in Antarctica was 17.5 ° C on March 24, 2015.
Randall Cerveny, a WMO reporter of extreme weather and climatic events, said the observed temperature rise wasFern phenomenonCommentary that it is due to. 850 hPa on the Antarctic Peninsula based on a global atmospheric circulation model provided by the U.S. National Weather Service National Environmental Prediction CenterHigh weather mapThe animation that shows is as follows. The colors in the animation represent the temperature of the atmosphere, with the closer to red the higher the temperature. The high-rise weather chart is based on the Fern phenomenon, which significantly raised the temperature in Antarctica. You can visually check the warm air blowing.
Animation of T850 in ° C (temperature at 850hPa) showing this heat wave over the Antarctic Peninsula.This will be followed tomorrow by an interesting foehn event according to GFS. https://t.co/IbZ2KFKuxM pic.twitter.com/J195ZAw1lY

— Xavier Fettweis (@xavierfettweis) February 7, 2020
Antarctica has a size of 30 million km, which is said to contain about 90% of freshwater on the Earth's surfaceThreeIce sheet exists. It is estimated that if this ice sheet melts, the sea level on earth will rise by about 60m. It has been reported that the temperature of the Antarctic has risen by 3 degrees Celsius over the past 50 years, and as a result, the annual melting of the ice sheet has increased about six times from 1979 to 2017.
European observation satelliteSentinel-1The satellite image shows that a glacier on Pine Island, located in western Antarctica, was severely cracked before February 6 when Antarctic record temperatures were recorded. is. WMO reports that glacier segregation on Pine Island has become more frequent in recent years, with photographs taken on February 2 (left) and February 5 (right).
Ack ???? Cracks in the Pine Island Glacier in Antarctica ???????? have been growing rapidly over the last days, as can be seen in this # Sentinel1 ???? ️ ???????? comparison of 02 & 05 February 2020. The glacier has been losing #ice dramatically & experienced a series of calvings in the last 25 years. pic.twitter.com/uKcbZmp45F

— Copernicus EU (@CopernicusEU) February 6, 2020
"The warming trend will continue to progress. We must be aware of the fact that the climate is changing," Chelveny said.
The highest temperature observed so far in the Antarctic region is 19.8 degrees Celsius, which was observed on Signy Island on January 30, 1982.
Copy the title and URL of this article
Source link