Technology
The appearance of the Windows version application of Microsoft's streaming game service " Project xCloud '' looks like this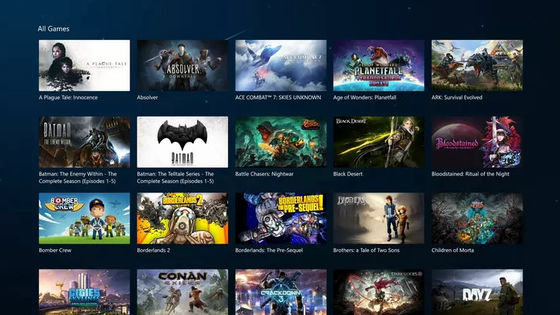 The appearance of the Windows version application of Microsoft's streaming game service " Project xCloud '' looks like this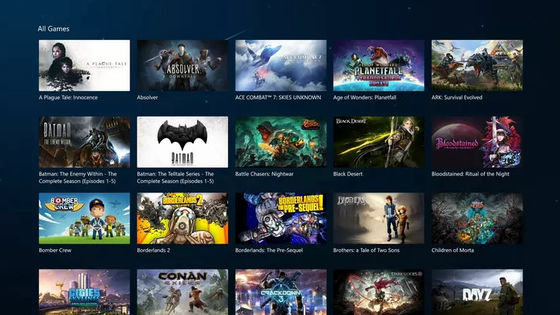 A service announced by Microsoft that makes it easy to play games on any terminal anytime, anywhere by streaming the game "Project xCloud"The internal test of the Windows 10 version has started. In addition, Overseas media The Verge has independently acquired and released screenshots of Project xCloud during internal testing.
A first look at Microsoft 's xCloud game streaming service for Windows PCs-The Verge
https://www.theverge.com/2020/3/20/21188787/microsoft-xcloud-windows-10-pc-app-game-streaming-service-preview
According to The Verge, Microsoft has released a Windows 10 version of Project xCloud for employees ahead of time and is testing it internally.
Microsoft plans to distribute the Project xCloud app as a Windows 10 exclusive app that can be installed from the official app store, and like the Android and iOS versions of the Project xCloud app, the app will wirelessly communicate with the Xbox One dedicated controller via Bluetooth Can be connected. However, it is said that a Microsoft account and "good Internet connection environment" are required for use.
The screen where the preview version of the Project xCloud app is still running.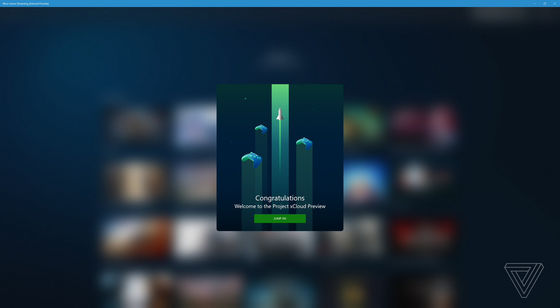 First, an Internet connection test is performed.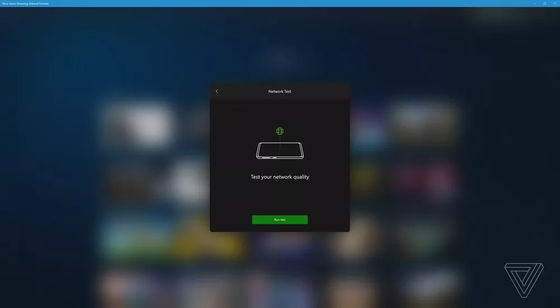 This is a screen where game titles that can be played are arranged.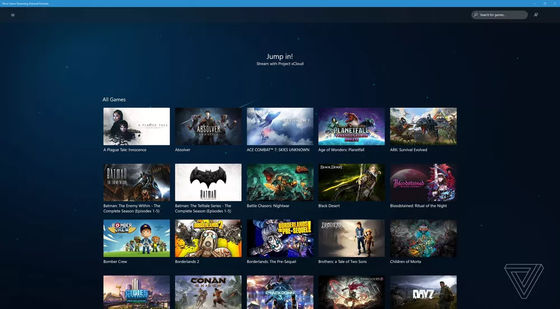 Forza Horizon 4Pattern to play.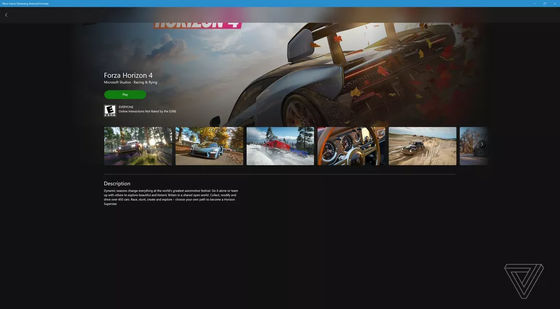 Start streaming
The game start screen is displayed.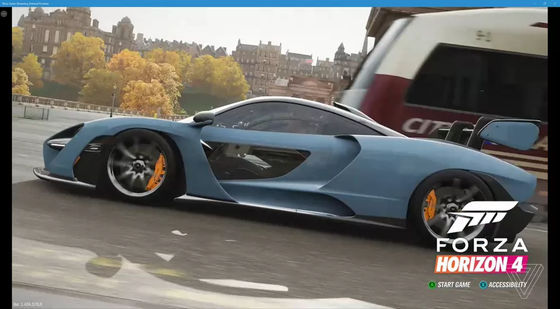 When using Project xCloud from a Windows 10 application, it will be possible not only to stream games from a dedicated server, but also to stream games from your own Xbox One. According to an anonymous source who provided the screenshots to The Verge, at the time of writing, the resolution of any game that Microsoft employees can play via Project xCloud is limited to 720p (1280 x 720 pixels).
The basic user interface, how to access the game, how to stream, etc. are very similar to Project xCloud of the Android version and iOS version which have already started testing. The Verge points out that "Microsoft will soon be releasing Project xCloud's Windows 10 app for external testers," as it is clear that we are already ready to conduct a wide range of tests.
In addition, Microsoft has upgraded the xCloud server blade used for Project xCloud dedicated server to include eight Xbox One S on a single server instance. In addition, Microsoft is also working on migrating servers to Xbox Series X processors, and this next-generation processor will be powerful enough to run four Xbox One S game sessions simultaneously on one chip. That there is.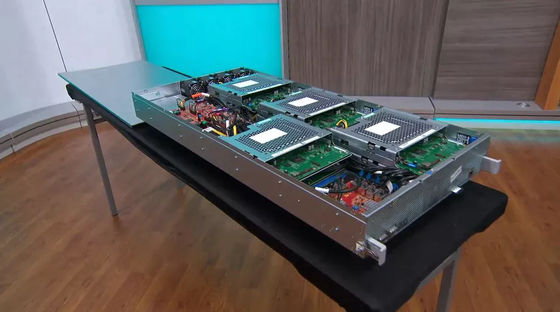 Microsoft has announced that it will launch the Project xCloud service by 2020 and that it will support DUALSHOCK 4, a PlayStation 4 dedicated controller. Microsoft will also use Project xCloud in late 2020Xbox Game PassWe are also planning to integrate with, which will allow players to stream and play games directly from the server using Project xCloud.
Copy the title and URL of this article
Source link