iPhone
The application you want to manipulate is not displayed in " on this iPhone '' !?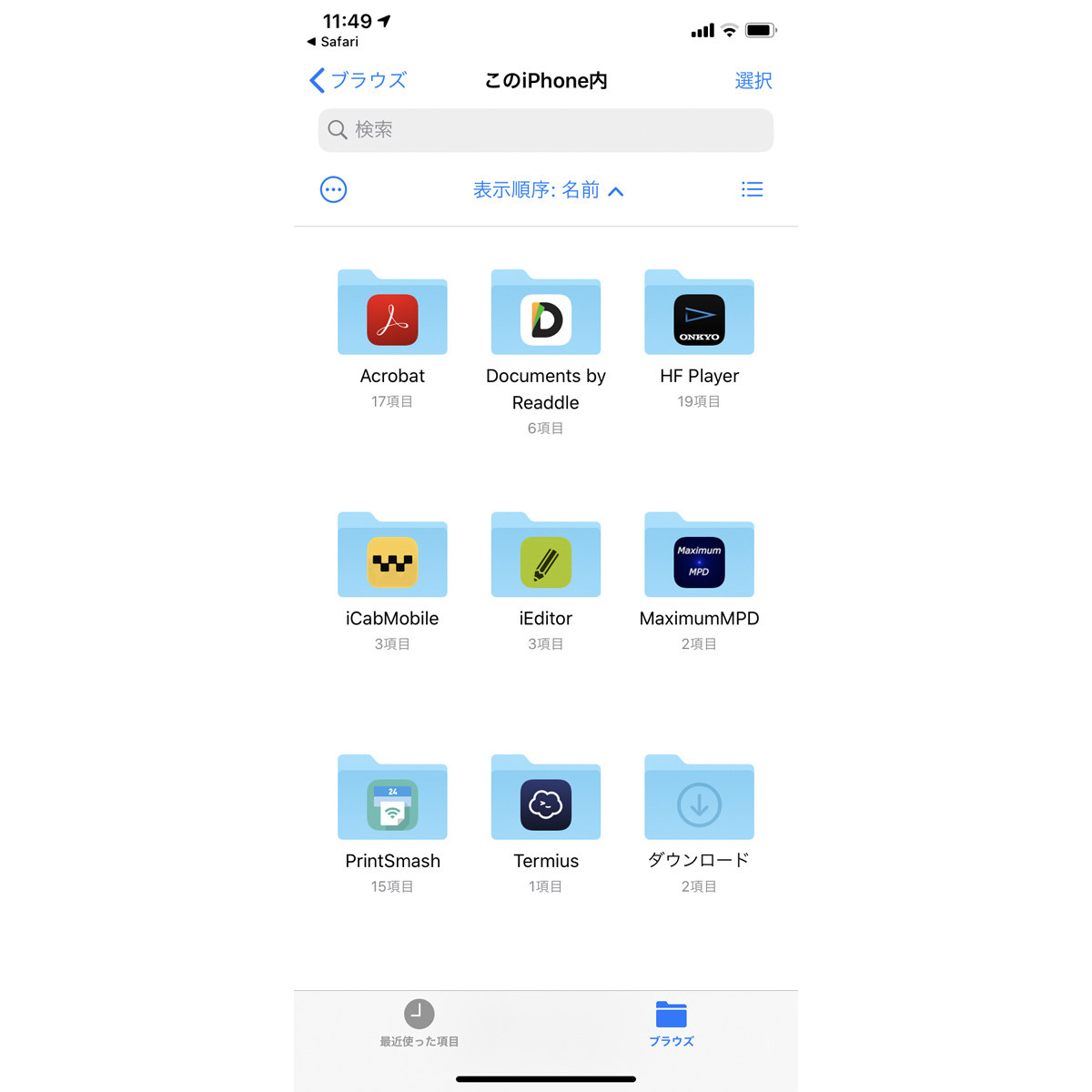 "Files" such as photos, videos, and word processing documents are the basic units of processing on smartphones and personal computers. If you save the created document as a file, you can always resume work by loading it. You can't talk about smartphones / computers without attaching them to email or message apps, uploading them to an area on the Internet, or the concept of a file.
However, iPhone / iOS handles files differently from PCs. On a computer, if you save it somewhere on the internal / external storage, you can specify the storage location and read it using any application, but on iOS, the readable / writable area for each application is clearly separated . For example, files saved in App A will not even be displayed, not even read from App B / C.
The exception is the "This iPhone" in the "Files" app. The folders displayed in this area are subject to file operations such as moving / copying to other folders or deleting using the "Files" application.
However, you cannot create folders freely. Only apps that have been developed to take advantage of the "Files" app's functionality will be able to display the dedicated area in this "My iPhone" folder.
What's more, if you delete the app, that folder will disappear from the "this iPhone" folder. If you have not installed any apps that support the "Files" app, the "This iPhone" folder itself will not be displayed.
Even if the app supports the "File" app, no folder will be created in "In this iPhone" unless you have saved the file on the iPhone. If you can't find a folder for apps like Pages, Numbers, or Keynote, create a suitable document and export it to "on this iPhone".
Source link