Headline
The "free" world depicted by the MR headset "Magic Leap": an interview with Aboboitz's first visit to Japan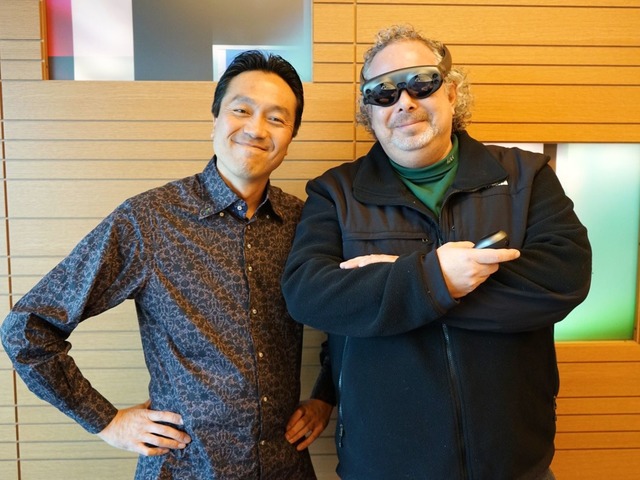 Finally, with the next generation communication standard "5G", which will be commercialized in the spring of 2020, one of the technologies that will attract attention is "Mixed Reality [MR], which creates a new experience by fusing the virtual world with the real world. "
ド NTT DoCoMo, which is particularly focused on 5G, invested a lot of money at Magic Leap, a hardware company based in Florida, USA. DOCOMO agreed on a capital and business alliance with Magic Leap in April 2019, and made a large investment of approximately $ 280 million [approximately ¥ 30 billion] in the company.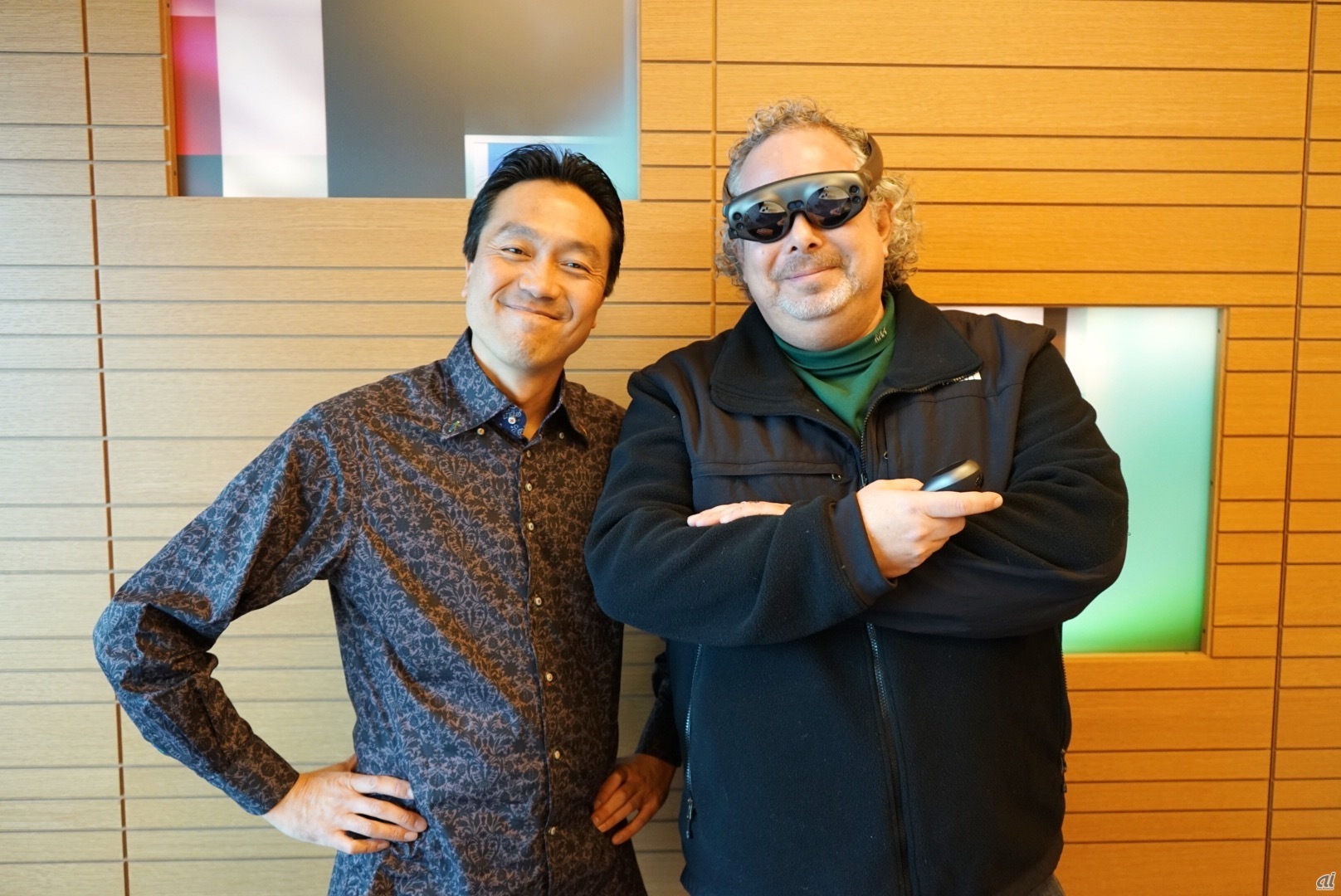 From the right, Magic Leap President & CEO Rony Abovitz and Design SVP Natsume Gary
MR MR headset developed and provided by Magic LeapMagic Leap 1[Former name: Magic Leap One] and next-generation model "Magic Leap 2" currently under development, what kind of world is the company trying to achieve? Microsoft's MR headset "HoloLensRony Abovitz, President & CEO of Magic Leap, who first came to Japan in January, including the differences from the series.
"MR" is required instead of "VR" for anyone to use anywhere
——First of all, please tell us about the process that led to the development of Magic Leap and what kind of world you want to achieve in the future.
Before I launched Magic Leap, I ran MAKO Surgical Corp., a company that develops medical robots. One night, Magic Leap came to my mind as the computing of the future. A world that is free from the current situation of being trapped in smartphones and notebook PCs and exists everywhere. We named this "Magicverse".
The prototype we built in 2013 was about half the size of a table, weighing a few pounds [1 pound = about 450g], but over the years it was downsized and the Magic Leap 1 was completed. We are currently working on a smaller Magic Leap 2. I want to be as small as possible so that many people can experience this new computing.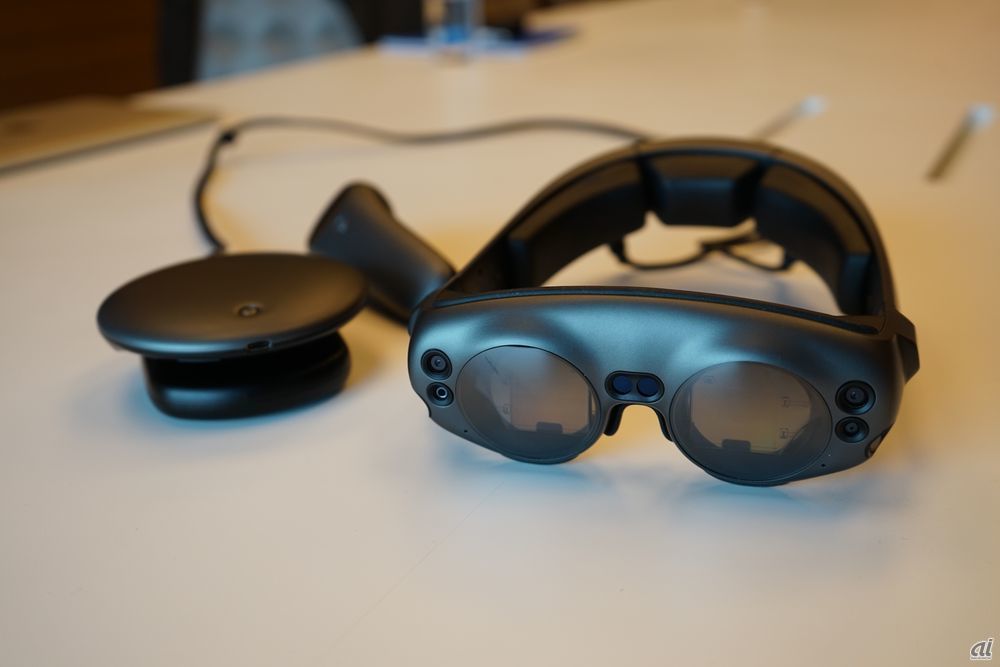 Magic Leap 1 MR headset
か け て Over the next ten years, we will continue to reduce the size and improve performance. As a vision, we want to create a world with computing everywhere, like the air, and we believe that 5G networks will greatly boost that.
——Oculus and others under Facebook are moving on the VR [Virtual Reality] route, but where is Magic Leap taking an MR approach to mix it with the real world?
Le The ultimate goal of Magic Leap is to make it available to everyone, every day, all day, anywhere. Wake up in the morning, interact with people, work, go to coffee shops, restaurants, parks, anytime, anywhere.
https://www.youtube.com/watch?v=hGsb-befW4E [/ embed]
行 う To be able to do these things [and work in a virtual space] at the same time, you must see the real world, but you can't do that with VR, which is locked in your own world. To get into the real world and deploy computing only when needed, you have to be an MR.
Le With Spatial Computing enabled by Magic Leap, you can completely get into your work and get out of there and interact with you. Combining both is the strength of Magic Leap.
—— [Prior to the interview] I had a demonstration of "Smart City," which allows you to browse a smart city in 3D, and "Under Sea," which turns a room into a sea world. Can people see it at the same time?
Of course you can. Also, in the first quarter of 2020, we released a tool for developers that not only allows many people to see the same content on Magic Leap, but also allows them to view the content simultaneously on smartphones, tablets and other XR devices. You. Everyone can see the same content at the same location without using Magic Leap.
https://www.youtube.com/watch?v=NEhz54UNQq0 [/ embed]
——As devices become smaller and lighter and prices drop, it is likely that everyone will be able to experience the world of MR.
That's right. Both smartphones and TVs are getting smaller and better with each passing era. Similarly, our products are getting smaller and more powerful. The price goes down as more people buy it, and then more people will be able to use it.
あ り Because I was involved in the development of medical robots, we focus on realizing technologies and experiences that match human physiology. Most of the Magic Leap parts were built from scratch to show rejection if they weren't tailored to the human body.
Source link