Motor
The ride comfort is Citroen BX 3 with hydropneumatic called "magic carpet"
Citroen BX was a big hit all over the world from the mid-1980s to the early 90s. Although it is a purely practical vehicle, it adopts hydro-pneumatic, the "magical suspension". It became a masterpiece that conveys the wonderful world of Citroën to the Japanese mass market.
SPECIFICATIONS
86 year Citroen BX 16 TRS
● Length × Width × Height [mm] 4230 × 1660 × 1361
● Wheelbase [mm] 2655
● Tread [mm] 1410/1355 [front / rear]● Vehicle weight [kg] 930
● Engine type Water-cooled inline 4-cylinder SOHC
● Total displacement [cc] 1580
Bore x Stroke 83.0 x 73.0
● Compression ratio 9.5: 1
● Maximum output [ps / rpm] 94/6000
● Maximum torque [kg-m / rpm] 13.8 / 3500
● Maximum speed [km / h] 176
● Fuel tank capacity [L] 52
● Transmission 5-speed MT
● Steering type Rack & Pinion
● Suspension Hydropneumatic both before and after
-Tire size 165 / 70R14
Citroën's iconic hydropneumatics not only keep the body horizontal using hydraulic pressure and air, but also gain a ride called a magic carpet. In addition, the height of the vehicle can be adjusted to 3 levels by lever operation, and you can step on rough roads.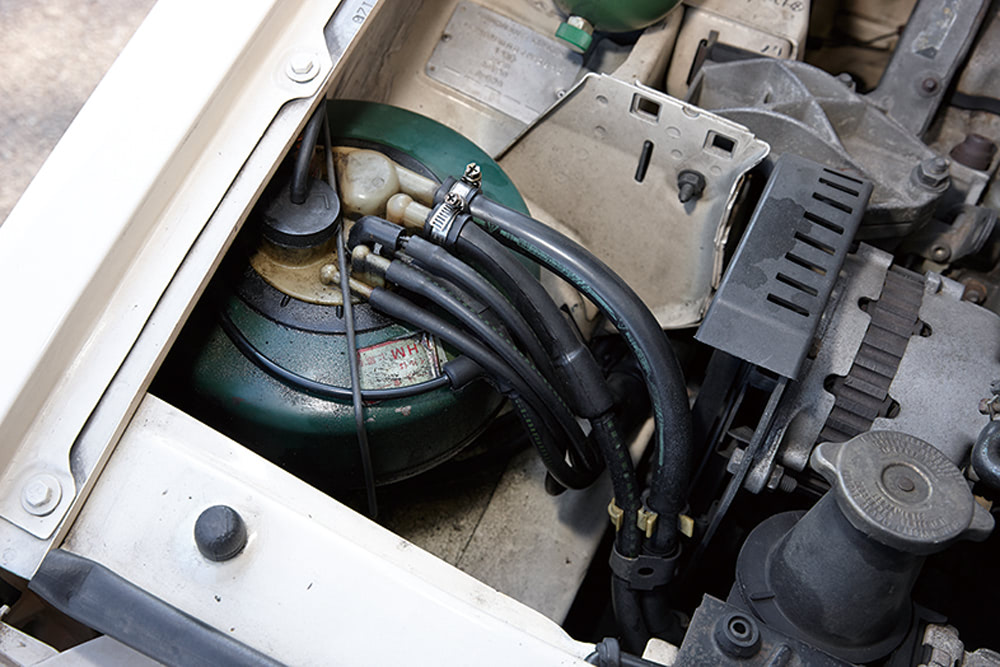 The engine is basically the same as the Peugeot of the same era, but skillfully creates the tenacious feel that is the tradition of Citroën. As a result, the engine room where you can see the system for hydropneumatics, the green sphere "Accumulator" and the oil pump is completely different from Peugeot. For Citroën enthusiasts, it will look very attractive.
Posted: Hachimaru Hero 2015 February Vol.28 [All information in this article is current at the time of publication]
Source link