IT Lifehack
The successor to the Price Com Award winner is now on sale for a limited time until February 17! JAPANNEXT's WQHD 32-inch slim type LCD monitor " JN-IPS3202WQHD ''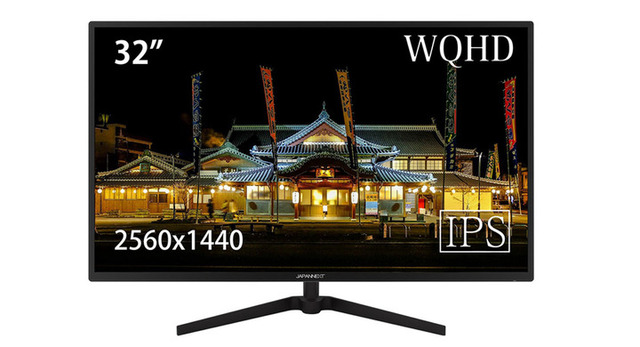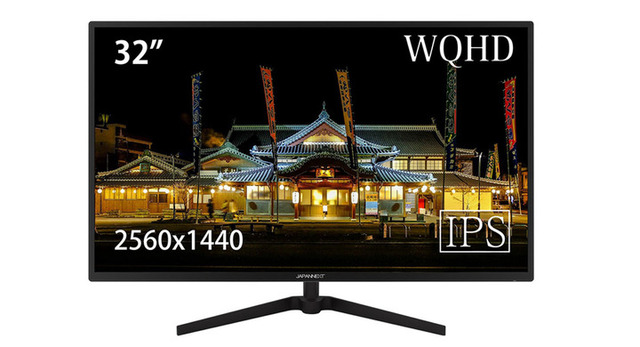 JAPANNEXT has released the "JN-IPS3202WQHD" WQHD (Wide Quad Hi-Vision) 2,560 x 1,440 dot 32 type wide, 60Hz slim type LCD monitor. From February 3 to February 17, 2020 (Monday), a monitor special sale will be held before sale, and will be sold at 29,970 yen.

This product is the successor to the JN-IPS3200WQHD, which won the gold prize in Kakaku.com's product award in 2017 and the PC peripheral LCD monitor category, overtaking all manufacturers. The interface is equipped with a total of five ports, HDMI X 2 / DP / Mini-DP / VGA terminal. HDMI supports a wide range of AV equipment and game consoles as well as computers, and can be connected with a single cable.
WQHD is a resolution of 2,560X1,440, which is four times the size of a 720p (1,280X720) HD liquid crystal display, or approximately 1.8 times the working area of ​​a full HD (1,920×1,080). The work area is overwhelmingly wider than a typical HD LCD display, and it can display four HD resolution videos simultaneously. Work efficiency can be greatly improved by supporting wide area display. It will better support various tasks such as arranging work palettes such as DTP and CAD software handling large graphics, office work handling multiple documents and simultaneous display of web pages.
■"JN-IPS3202WQHD" product introduction page
■Articles related to digital home appliancesI Read
・Selling the cell-star Dora Reco "CS-51FR", which does not disturb the driver's view even after installation, can be recorded backwards as an option.
・Cut 50,000 yen including tax at 50 inches and add vivid video playback in addition to PC display! JAPANNEXT's 50-inch 4K LCD monitor " JN-VT502UHD ''
・An air purifier "Spot cooling fan" that catches pollen, house dust and PM2.5 firmly with a HEPA filter
・FUJIFILM launches FUJIFILM X-T200, a mirrorless digital camera with ultra-high-performance AF and 4K video shooting function in a compact and lightweight body
・Clip CAPNiP for lens cap attached to camera strap to prevent loss of lens cap starts cloud funding with machi-ya