Headline
The University of Tokyo and Softbank establish "Beyond AI Research Center" specializing in AI–results are commercialized
The University of Tokyo and Softbank announced on December 6th that they have signed an agreement on the establishment of an AI research institution "Beyond AI Laboratory" and efforts to commercialize research results.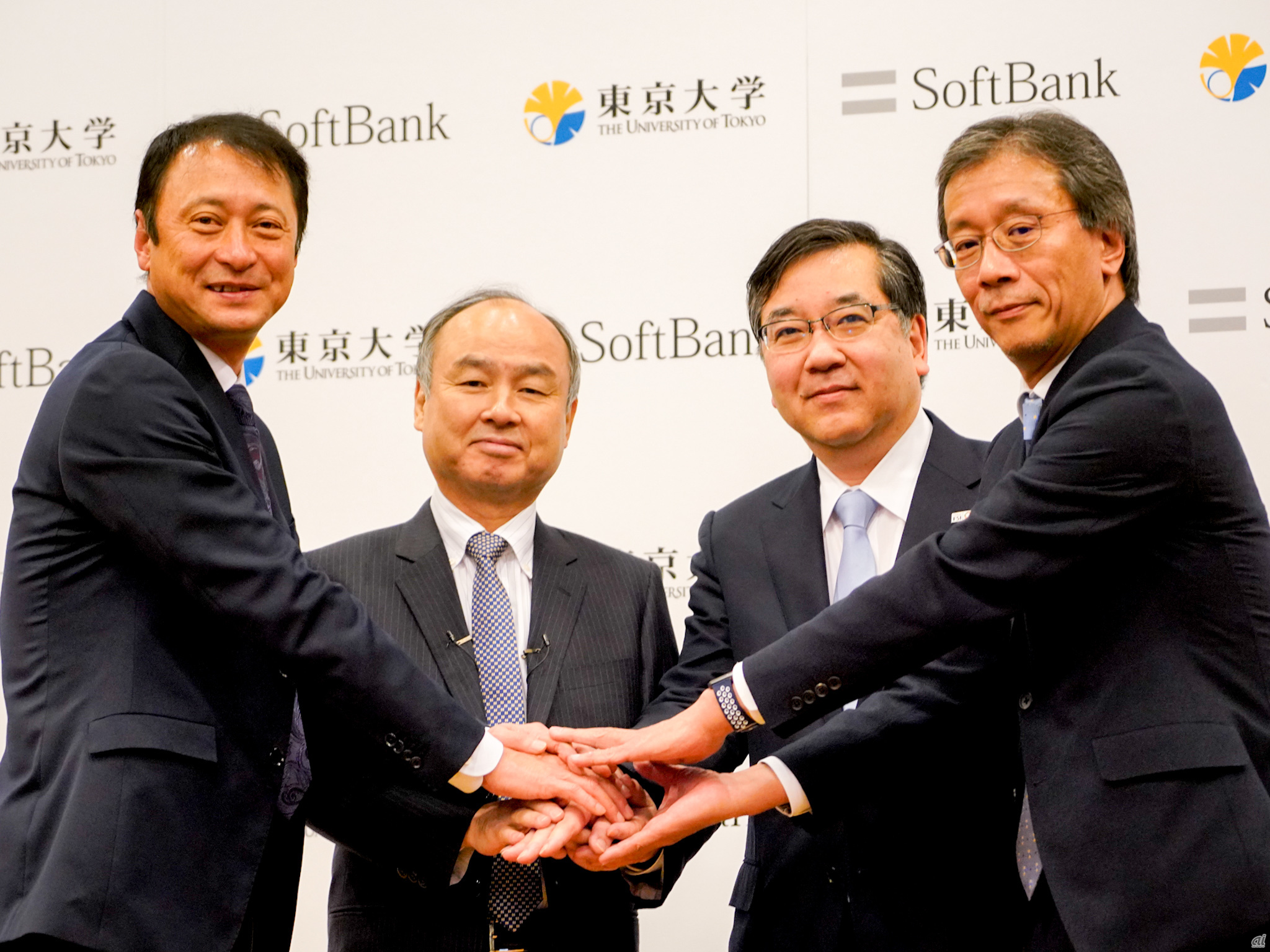 [From left] Mr. Junichi Miyagawa, Vice President and Executive Vice President of SoftBank, Masayoshi Son, Chairman and President of SoftBank Group, Makoto Gogami, President of the University of Tokyo, and Teruo Fujii, Director and Vice President of the University of Tokyo
The institute has assigned internal researchers such as physics and medicine, which are the strengths of the University of Tokyo, to strengthen basic research areas such as the evolution of AI itself through quantum physics and the fusion of AI and biological functions. Aiming at the establishment of the highest-level AI research institute by inviting researchers from leading overseas universities. The research area will focus on two areas: the basic research area that aims to integrate AI basic technology and other academic areas, and the applied research area that aims to utilize AI for various social and industrial issues.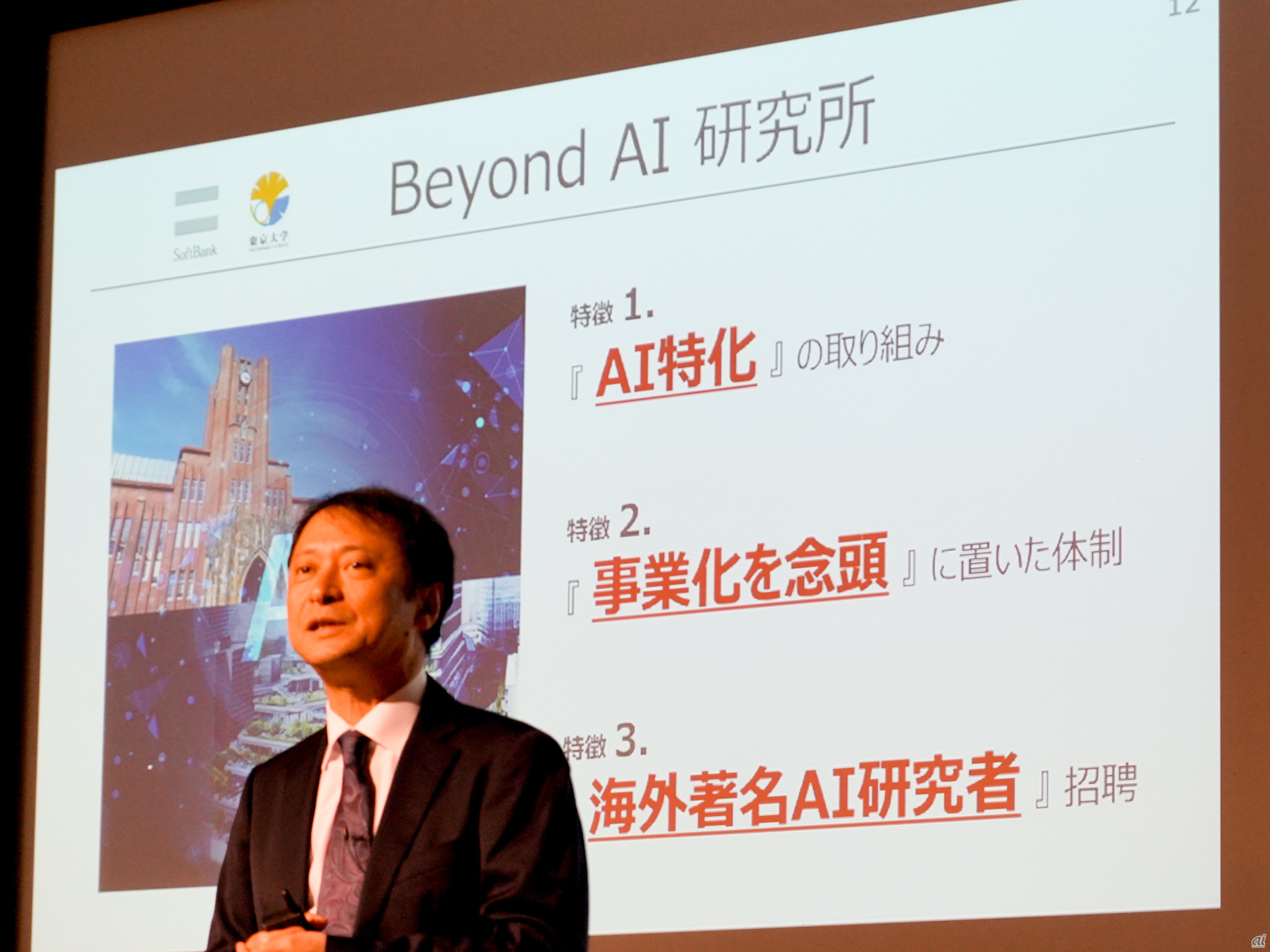 Beyond AI Laboratories featured specialization and commercialization of AI, and invited foreign researchers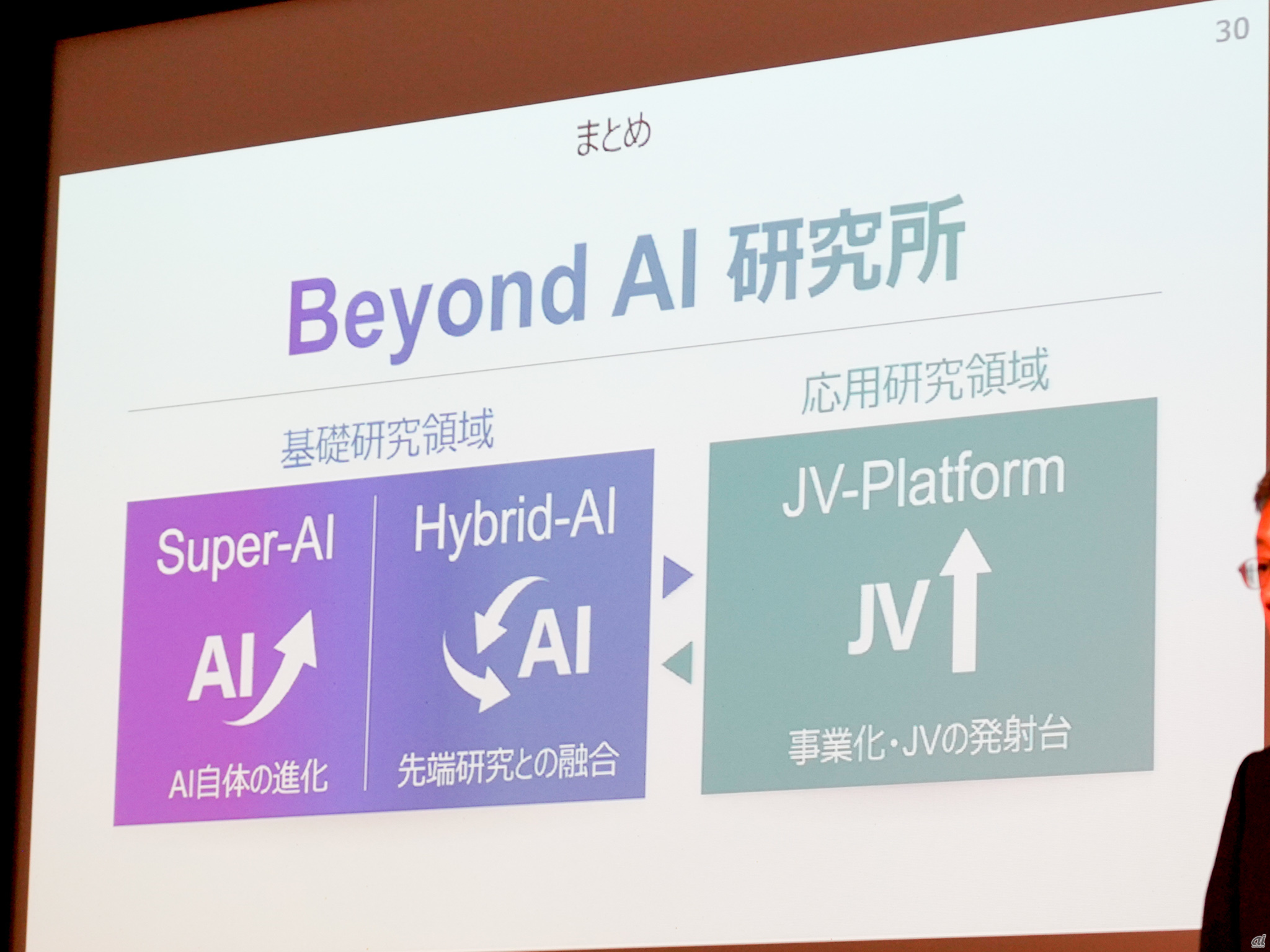 The Institute has established a basic research facility on the Hongo campus of the University of Tokyo. Applied research will be set up in Takeshiba, the new location of SoftBank headquarters. Softbank plans to invest 20 billion yen over 10 years as research activity funds and facility / equipment expenses. The company is also planning to collaborate with other universities, and will use the 100Gbps high-speed network "SINET" that connects the universities to collect real-time data from Japan and analyze it with a supercomputer.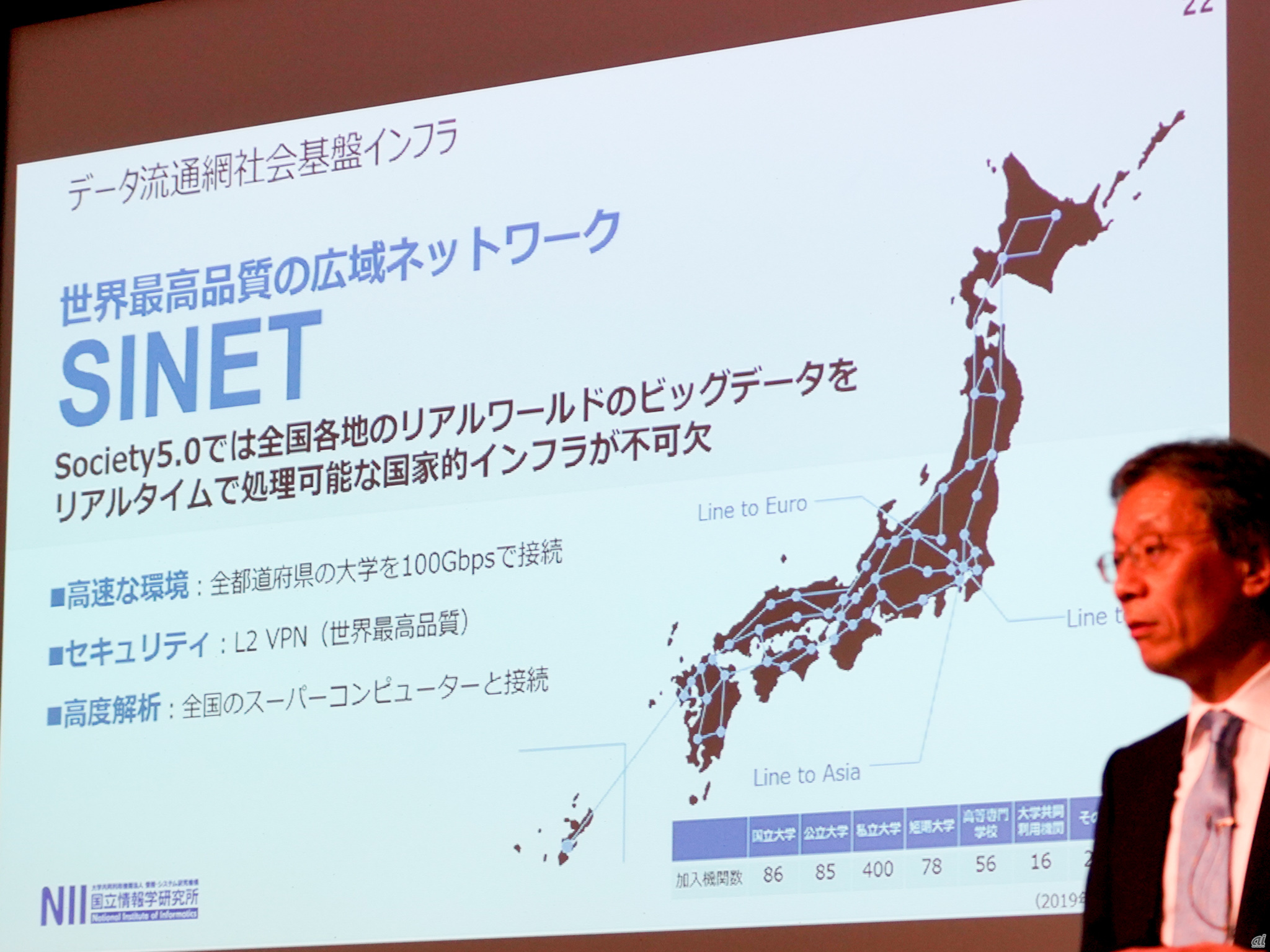 Utilize "SINET" broadband network connecting universities
In basic research, by dramatically increasing the amount of data that can be handled, in addition to super AI that has evolved machine learning, we aim to integrate AI with the biological field including brain science and other advanced engineering fields such as physics, mathematics, and robotics. Handle hybrid AI. The institute's first theme is the advanced medical field, and examples of applied research include "KARIUS", which tackles the prevention of infectious diseases, and "GUARDANT", an investee of the vision fund, with early cancer detection technology. Mentioned.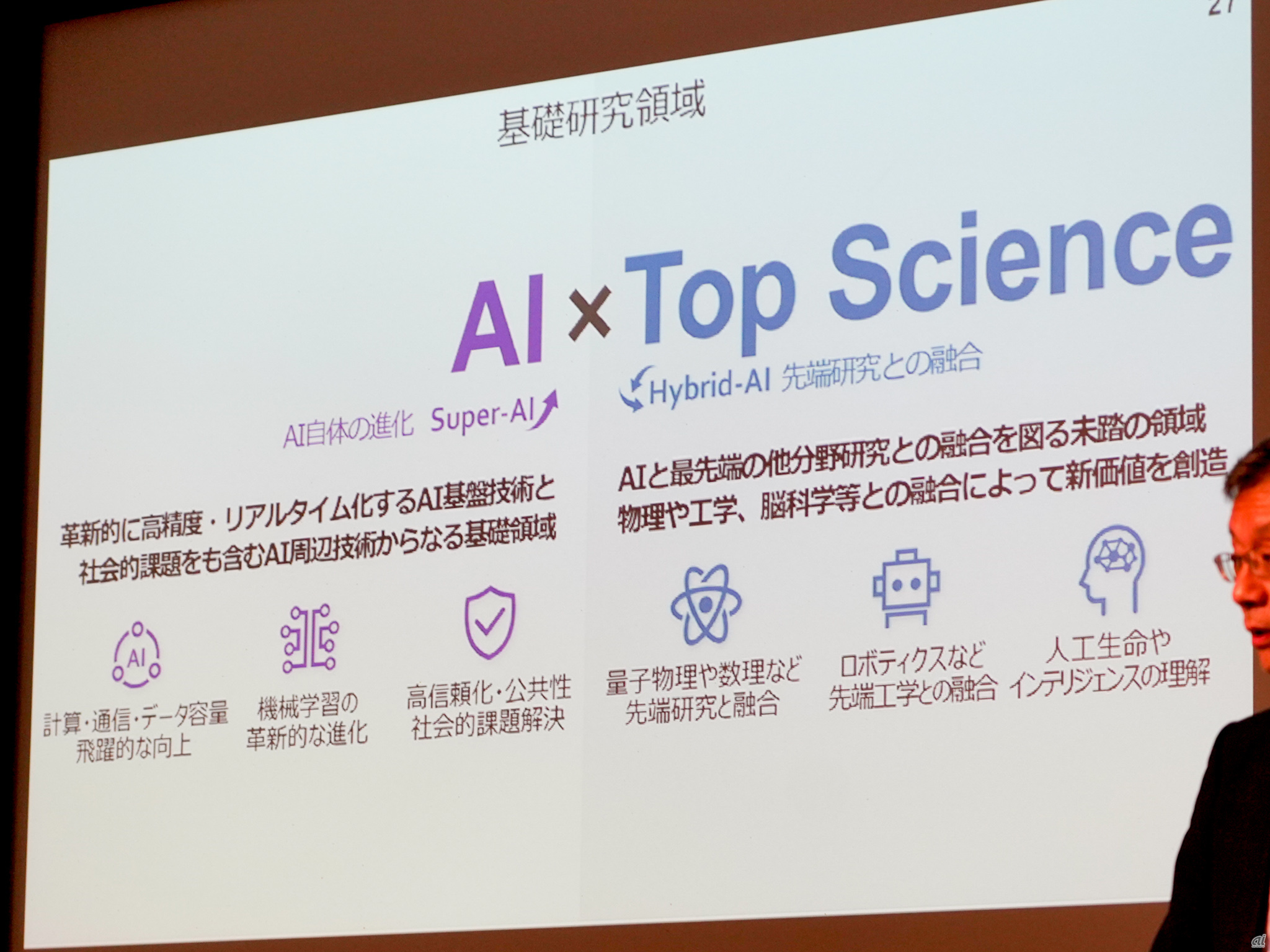 AI area to work on
The research results will be actively commercialized, and the CIP system [Collaborative Innovation Partnership] formulated by the Ministry of Economy, Trade and Industry will be used to quickly establish joint ventures between universities and companies. In commercialization, it is said that there is a possibility that the established joint venture and SoftBank related companies will cooperate, and in some cases, it may become a SoftBank group company. For the University of Tokyo, the Ministry of Education, Culture, Sports, Science and Technology is demanding the independence of university management, so the company's shares [up to 30%] can be held by the CIP system, and funds are secured by expanding the company scale and IPO. By allocating this to human resource development and research funds, it is possible to circulate the research ecosystem in Japan.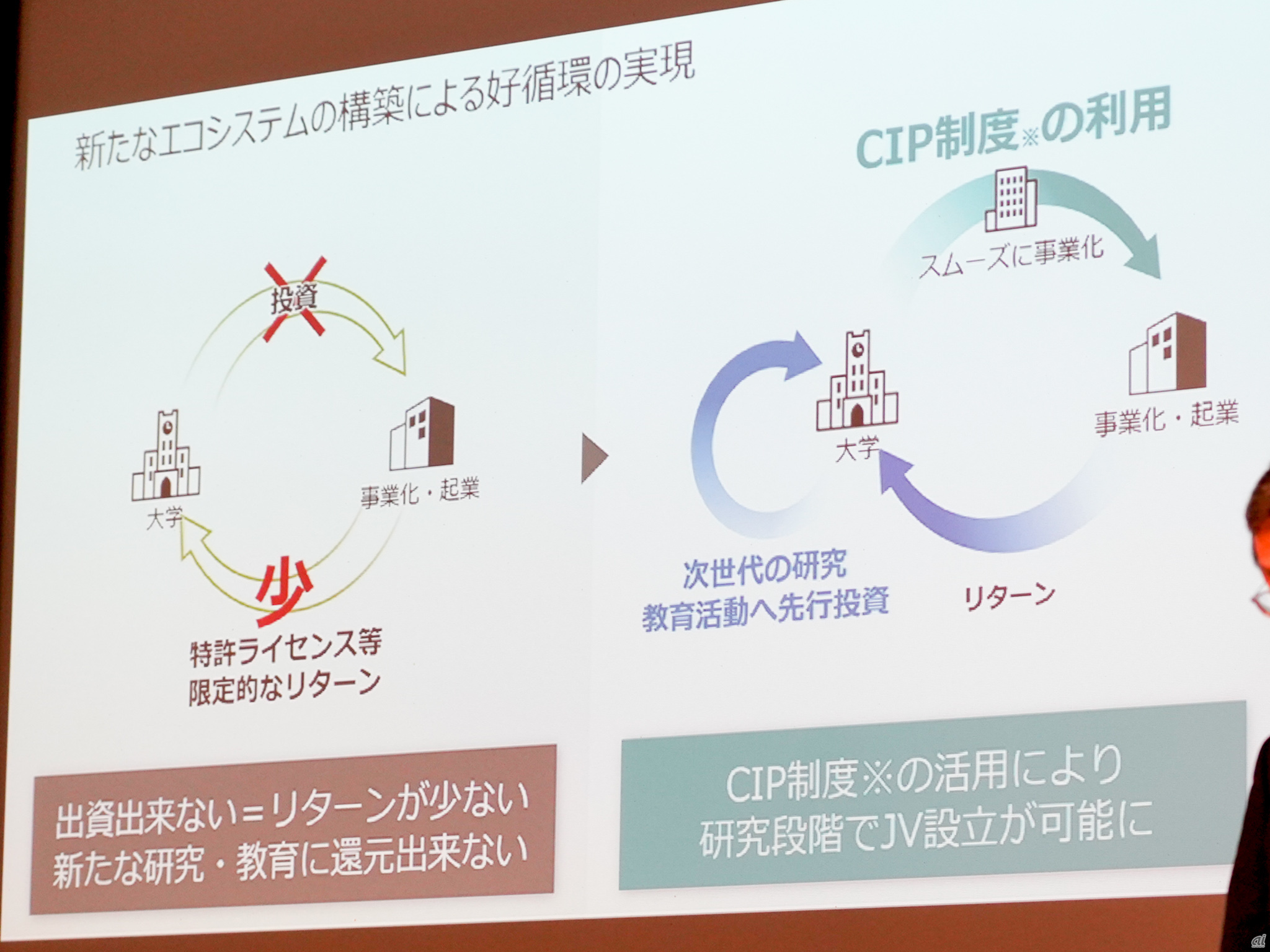 Utilizing the CIP system that facilitates the creation of university-initiated ventures
Teruo Fujii, Director and Vice President of the University of Tokyo, said, "Creating a practical and agile venture with the CIP system. For social issues, health care, public social infrastructure, and social issues in the manufacturing industry. "Create a solution in a relatively short time." "The faculty members of the University of Tokyo participate in each social issue. We are also considering the application of social issues and the participation of research partners from other companies." It is said that 150 researchers will be assigned at both sites.
Although Japanese AI technology has many excellent researchers, it is said that there are many cases where it does not develop into applied research or commercialization due to basic research. In addition, the United States, where AI research is active in IT companies such as GAFAM, and China, which is rapidly gaining power, are leading the world in AI research. Applied. Japan and Europe are worried. Junichi Miyagawa, Vice President and CTO of Softbank, said, "A strong tag with universities is also needed in Japan. To create a world-class Japan, a world-class company at Softbank and the University of Tokyo" The company wants to produce AI companies from Japan that can beat GAFAM in the US and BATH in China.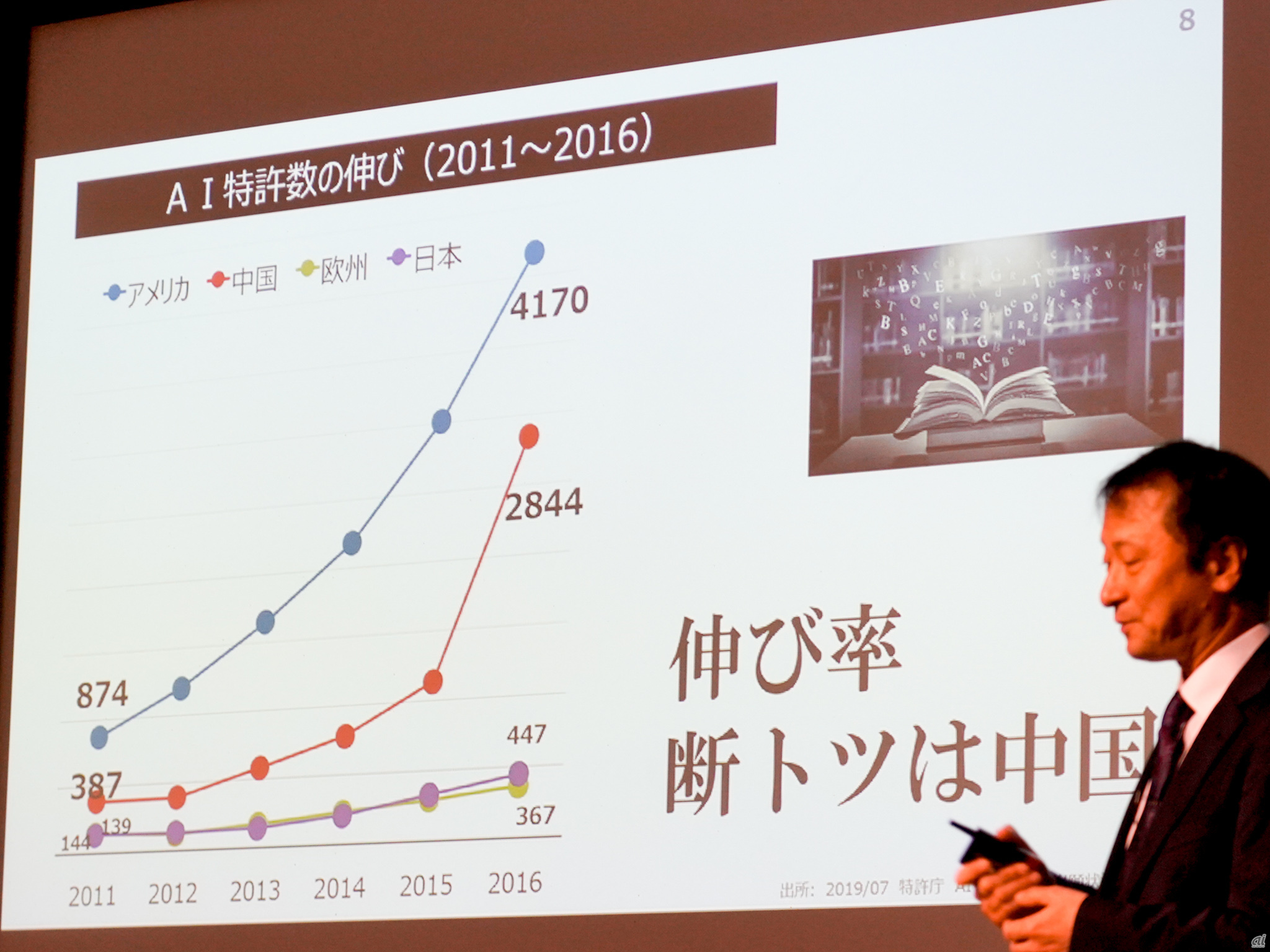 The number of AI patent applications is two-top in the US and China. Especially in China, the number of patent applications from universities is overwhelming.
Investing in ventures is basically implemented by SoftBank. The company will invest separately from the 20 billion yen that will be contributed as research funds. Regarding investment from the vision fund, Mr. Miyagawa only stated that "it may be depending on the size", such as looking at development on a global scale.
Source link