IT Lifehack
Third Wave launches campaign to get up to 3 games when purchasing Radeon-based graphics card & PC at Dospara store and online shop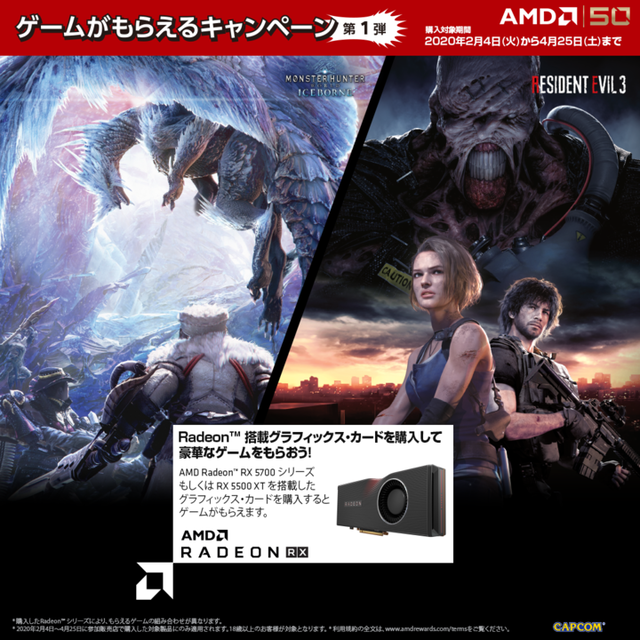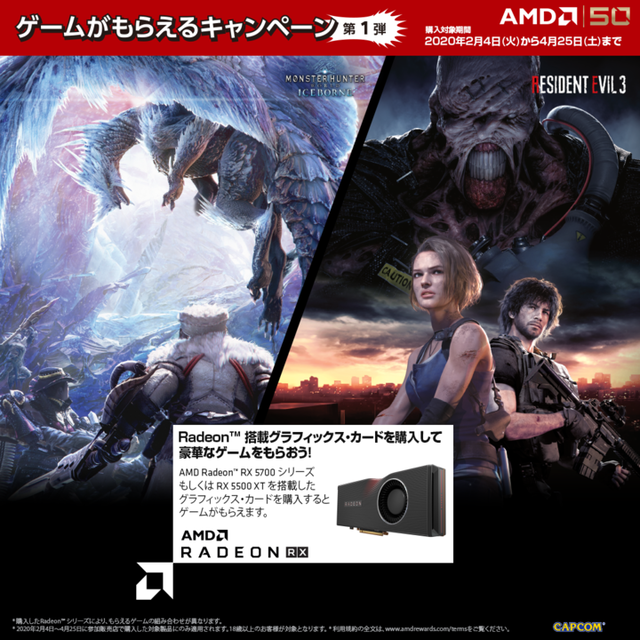 Third Wave, from Tuesday, February 4, 2020, at Dospara stores and Dospara online shopping sites nationwide, " Let's get a luxurious game by purchasing a graphics card with Radeon with the first campaign to receive games '' ! ]Has begun.

The campaign involves the purchase of four Radeon-based graphics cards and gaming PCs, each of which will receive a download code for four games, depending on the product. The target product is "AMD Radeon RX 5700 XT", "AMD Radeon RX 5700", "AMD Radeon RX 5500 XT" alone or a desktop PC.
The campaign is completed by registering the purchaser information and the receipt of the purchase or the image of the delivery note (if you purchased a PC with the target product, you also need a PC composition table) from the special page.
■Articles related to personal computersI Read
・All 4 products of 3K compatible model and 1 high image quality compatible model appear in the digital high-end series compatible with Thunderbolt 3 from Dell
・Is it okay to be short on human resources? 24Start support for 24 hours from February! Dospara computer support hours are open 24 hours a day, 7 days a week
・EIZO launches a space-saving yet functional 27-inch WQHD display
・15.6 type notebook PC "NLC series" with Core i5-10210U with built-in Wi-Fi 6 and narrow frame design from Inverse Net
・Fashionable cute BT keyboard! Logitech's K380 multi-device Bluetooth keyboard comes in new colors: rose and off-white

MSI COMPUTER
2019-08-23