Headline
Tohoku University demonstrates contact lenses that are moistened with electricity–no need for external power source with bio batteries
Tohoku University's research team experimented with measures to circulate tears with the power of electricity to prevent dry eyes when wearing contact lenses.Confirm moisturizing effectdid.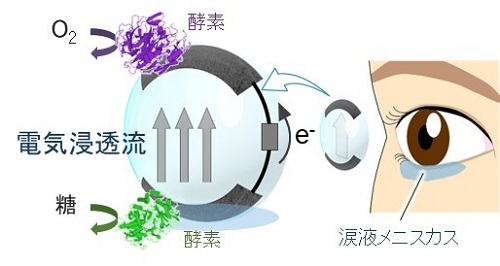 Contact lenses moistened with electricity [Source: Tohoku University]
Although it is a contact lens used for vision correction, it is often used for fashion purposes like a color contact lens [color contact lens]. It also has various functionsSmart contact lensThe development of is also attempted.
However, when a contact lens is attached, an oil film layer is lost from the surface of the eye, and moisture easily evaporates. As a result, the eyes are dry and the risk of damaging the eyeball is also increased.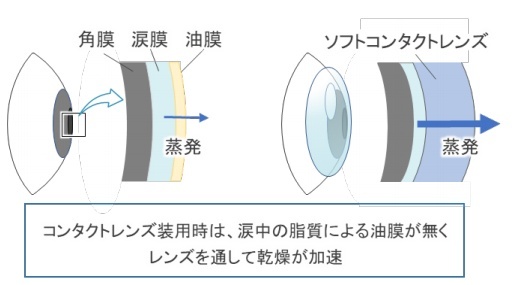 Eyes dry when wearing contact lenses [Source: Tohoku University]
In order to solve this problem, the research team focused on a physical phenomenon called electroosmotic flow. Electrodes were provided at the top and bottom of the contact lens, and a voltage was applied between them to allow tears to flow from bottom to top. As a result, it was confirmed that water flow was generated in the lens and the drying speed was reduced.
Furthermore, the possibility that a bio-compatible biobattery can be used as a power supply means was also shown. This method eliminates the need for external power supply, and realizes an anti-dry eye lens with a self-moisturizing function composed only of organic substances.
Source link