Headline
Tokyo Metro launches tunnel inspection using drone-under non-GPS environment
The Tokyo Metro [Tokyo Metro] will operate drones for tunnel inspection under non-GPS environment in February, with the cooperation of Basis Consulting and the Ubiquitous Information and Social Infrastructure Research Center of the University of Tokyo. It is announced that it will start on the Hanzomon Line from the 6th. The implementation will be at the opening of the Hanzomon Line tunnel, standing pile, and the upper part of the tunnel.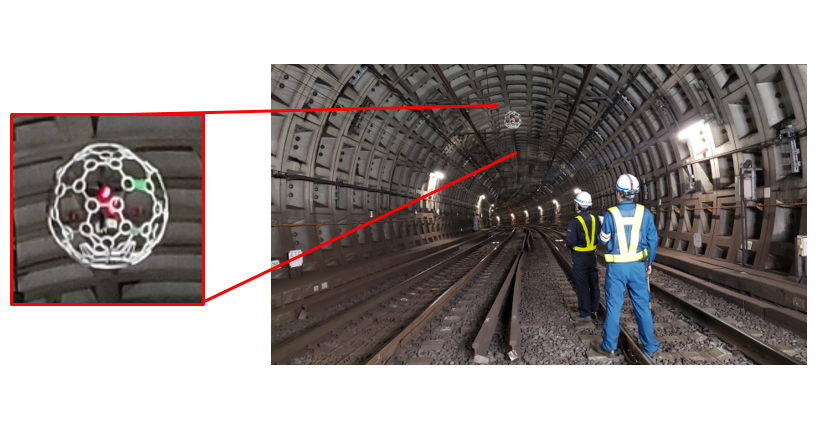 Furthermore, in collaboration with Hongo Aircraft, we will start developing an autonomous flight type drone. Hongo Aircraft is focusing on the technology development of automatic flight such as indoor / outdoor flight using autonomous control by high-speed image processing technology. He is well versed in a wide range of technology development areas, from the optimal component design of the aircraft to the operation system, and says that it can be developed as a total solution.
According to the company, inspections to check the condition of structures inside tunnels have been conducted visually, but drones will be used for some of those inspections in the future. According to the company, it is possible to check tunnels more effectively than with conventional visual inspections, and it is possible to perform high-quality tunnel inspections by accumulating inspection data using a drone.
場所 The pilot will use the drone this time in a non-GPS environment and in a subway tunnel with a complicated structure. Company employees will drive the co-produced drone. The autonomous flight drone will be developed using image recognition technology and AI technology to fly a drone that does not require a pilot in underground spaces where GPS radio waves cannot reach.
並行 At the same time, the company will consider further improving the efficiency of inspections and inspections of railway facilities and applying it to patrol security. In the future, he will not only fly drones, but will also work on research and development until the data obtained there is processed and incorporated into business.
Source link