Headline
" Toyosu Smart Energy Project '' to Stable Supply of Electricity and Heat–Enhancing Environment and Disaster Prevention Performance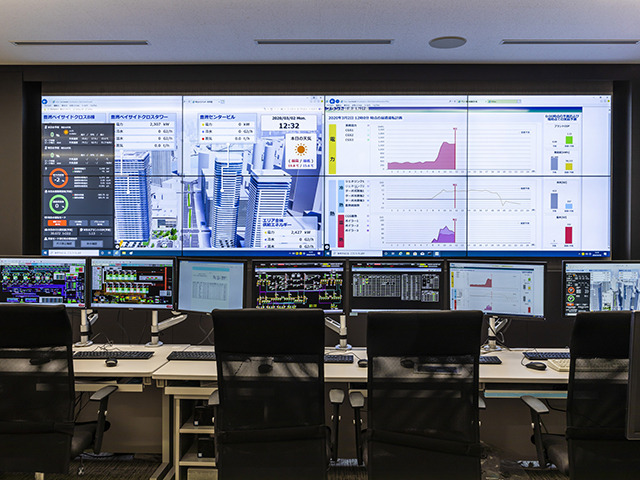 Mitsui Fudosan and Tokyo Gas announced on March 31 that they will launch the "Toyosu Smart Energy Project," which will provide a stable supply of electricity and heat to the Toyosu 2-3 Chome area, including existing facilities. The Toyosu Energy Center will be set up in the Toyosu Bayside Cross Tower.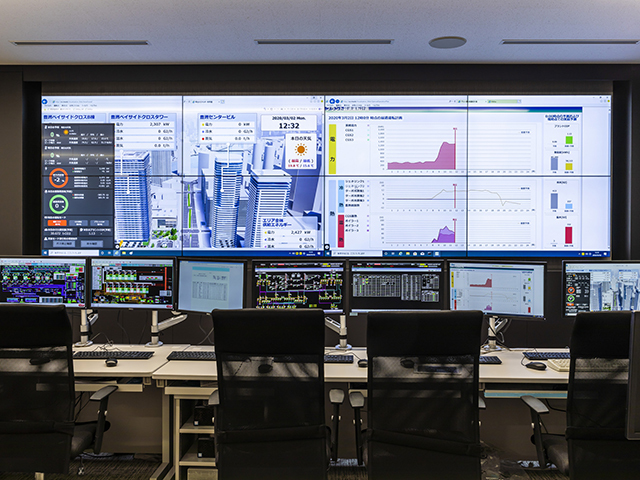 EMS image in the central monitoring room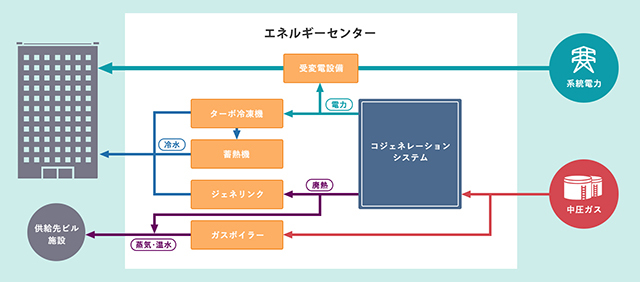 Toyosu Smart Energy Project Energy Flow Diagram
熱 Heat and power supply to the Toyosu area is the second of a smart energy project started in April 2019 by Mitsui Fudosan TG Smart Energy, which was jointly established by Mitsui Fudosan and Tokyo Gas. The first one is"Nihonbashi Smart Energy Project"In this way, large-scale self-sustained distributed energy supply, including multiple existing facilities, is being carried out, improving the environmental performance and disaster prevention performance on a city-by-city basis.
In the Toyosu area, this facility will provide compact, self-contained, decentralized energy supply for station facilities in front of the station, realizing a resilient and eco-friendly city. In addition to using a medium-pressure gas pipe and boasting high seismic resistance, even in the event of a wide-area power outage, energy supply to temporary offices and hotels as well as offices will continue to be provided, improving disaster prevention throughout the city.
有効 Effective use of waste heat from the cogeneration system [CGS] reduces CO2 emissions by about 20%. By analyzing the big data, the energy demand of the next day is predicted, and the optimum operation of the equipment is realized based on the predicted demand.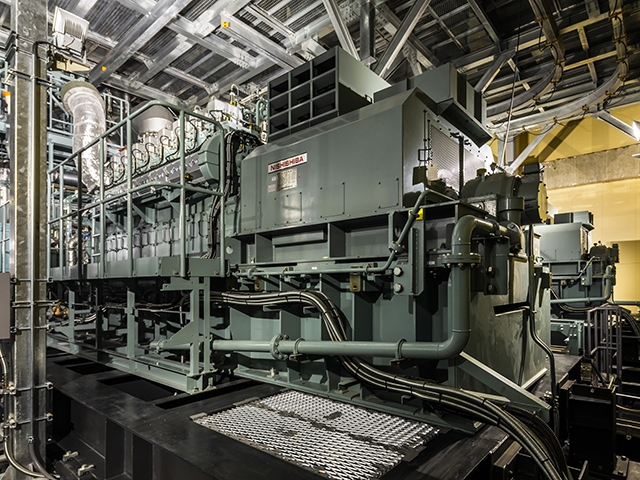 High efficiency CGS
Supply will start on April 1st. An energy center will be set up on floors 5-8 of the Toyosu Bayside Cross Tower. The supply area is about 60,000 square meters. The planned supply capacity is about 14,000 kW of electricity, about 115 GJ / h for cold and about 51 GJ / h for hot.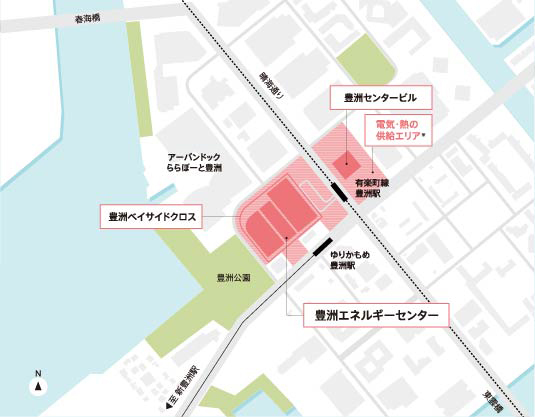 Electricity and heat supply area
Source link