IT Lifehack
Two new series of 14-inch mobile notebook "mouse X4" & "DAIV 4N" equipped with the latest Wi-Fi 6 and new generation Intel CPU from mouse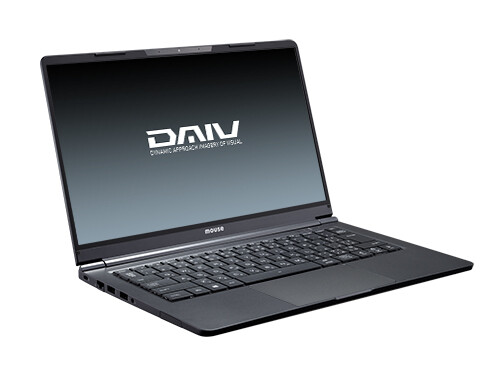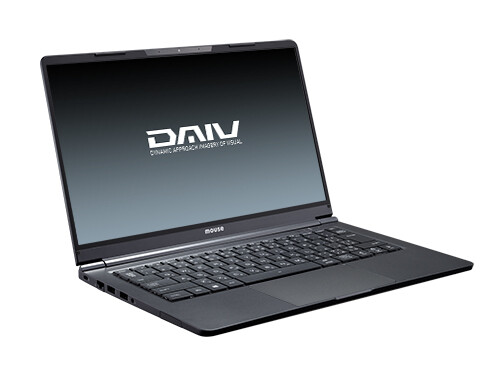 Mouse Computer is launching a new series of 2 products that further improve performance and ease of use by installing the latest generation CPU and the latest high-speed wireless LAN on the 14-inch mobile notebook computer on sale.

■ Core i5-10210U mounted on a lightweight body made of magnesium alloy
This product is equipped with the latest "10th generation Intel Core processor" in the body of "magnesium alloy" material that realizes slim, light weight and strength that are features of conventional products, so that arithmetic processing performance and memory The data transfer speed has been improved.
In addition, the built-in wireless LAN module supports the latest high-speed wireless LAN standard "Wi-Fi 6" [IEEE802.11ax] and realizes a communication speed of up to about 2.4 Gbps, which is about 5.5 times faster than conventional products. Equipped with "Intel Wi-Fi 6 AX201", you can enjoy high-resolution and high-quality streaming comfortably in a Wi-Fi environment.
With a slim and lightweight design that is approximately 17.5mm thick and weighs approximately 1.13kg, and a battery operating time of approximately 12.0 hours, it is a mobile notebook computer that expands the use of carrying and offers high performance anywhere. The new product is developed in two series with different specifications according to the application, and has excellent color reproducibility with the "mouse X4" series, which allows you to select the CPU from "Intel Core i7-10510U processor" and "Intel Core i5-10210U processor" Adopting a wide color gamut liquid crystal panel with a NTSC ratio of 72% [reference value sRGB ratio converted to 102%], the "DAIV 4N" series for creators equipped with "GeForce MX250" graphics that improves display processing performance.
As an example, the "mouse X4" with Intel Core i7-10510U processor, 8GB memory and 256GB SATA SSD can be purchased from 99,800 yen [excluding tax].
■Articles related to personal computersI Read
・External BD / DVD / CD writer "BDR-X12J-UHD" "BDR-X12JBK" compatible with Windows / Mac compatible with up to 16x BD-R recording from Pioneer
・Really 6 times faster than the conventional display at a refresh rate of 360Hz! NVIDIA and ASUS unveil new G-SYNC compatible display for esports at CES2020!
・Powerful even if small! ZOTAC's space-saving model " MAGNUS EN72070V with Windows 10 '' equipped with GeForce RTX 2070 from Ask appears
・BenQ Japan launches EW2780 27-inch full HD eye care monitor with HDR10 compatible IPS panel and high sound quality speakers for games and movies・The rightmost wing of portable external SSD comes up! Try the explosion-speed SSD "Crucial X8 Portable SSD" that excels in cost performance! There are also reader gifts!