Market
U.S. stocks decline, the profit of the movement is noticeable (30 days)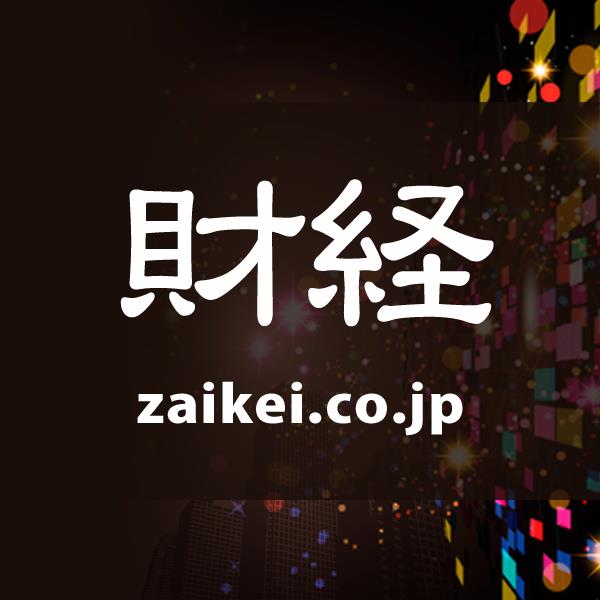 *09:21JST U.S. stocks decline, the profit of the movement is noticeable (30 days)
"Chicago Nikkei Average futures(CME)"(30 days)
MAR20
O 23830(dollars)
H 23830
L 23415
C 23430 OSE ratio-210(evening ratio-20)
Vol 5257
MAR20
O 23765(yen-denominated)
H 23800
L 23385
C 23405 OSE ratio-235(evening ratio-45)
Vol 30353
"American Depositary receipts summary(ADR)"(30 days)
Toyota<7203>, Fanuc<6954>Softbank G<9984>Sony<6758>In the
<9983>Nintendo<7974>Bridgestone<5108>Shiseido<4911>, Komatsu<6301>,SECOM<973
5>Fujitsu<6702>OMRON<6645>TDK<6762>, Nitto electric<6988>Such as,flows to East the testimony comparison (1 card
The 108. 86 yen equivalent) in General weak.
Code stock name closing price the previous day compared to Japanese yen conversion price in Japan closing ratio
7203 (TM) Toyota 140.61 -0.67 7653 -61
9432 (NTTYY) NTT 50.88 0.69 2769 12
6954 (FANUY) Fanuc 18.40 -0.42 20030 -300
9984 (SFTBY) Softbank G 21.52 -0.16 4684 -72
6758 (SNE) Sony 67.72 -0.06 7372 -29
8306 (MUFG) Mitsubishi UFJ 5.43 0.00 591 -2.2
9983 (FRCOY) the 59.68 -0.51 64962 -38
7974 (NTDOY) Nintendo 49.70 -0.30 43283 -687
7267 (HMC) Honda 28.27 -0.31 3077 -22
8316 (SMFG) Sumitomo Mitsui 7.41 0.00 4033 -5
8058 (MSBHY) and Mitsubishi commercial 53.00 -0.31 2885 -15
8766 (TKOMY) Tokio Marine HD 55.80 -0.44 6074 -45
8411 (MFG) Mizuho FG 3.09 0.00 168 -0.3
8001 (ITOCY) Itochu 46.15 -0.17 2512 -22.5
7751 (CAJ) Canon 27.30 -0.10 2972 -14.5
7741 (HOCPY) HOYA 96.41 0.08 10495 45
6902 (DNZOY) DENSO 22.62 -0.15 4925 -41
8031 (MITSY), Mitsui shopping 353.16 -4.81 1922 -24
6503 (MIELY) Mitsubishi Electric 27.05 -0.76 1472 -26.5
4911 (SSDOY) Shiseido 70.86 -1.14 7713 -69
5108 (BRDCY) Bridgestone 18.47 -0.20 4021 -49
8802 (MITEY) Mitsubishi Jisho 18.99 -0.30 2067 -22.5
4901 (FUJIY) FujiFilm 47.91 0.28 5215 -15
7201 (NSANY) Nissan self 11.54 -0.05 628 -8.1
6301 (KMTUY) Komatsu 23.94 -0.30 2606 -36
4523 (ESALY) Eisai 75.20 -0.98 8186 -18
8591 (IX) ORIX 83.10 0.09 1809 -2
7733 (OCPNY) Olympus 15.31 -0.01 1667 -22
9735 (SOMLY) SECOM 22.26 -0.14 9691 -86
1925 (DWAHY) Daiwa House 30.90 -0.21 3364 -26
2503 (KNBWY) giraffe 21.78 -0.16 2371 -19
6702 (FJTSY) Fujitsu 18.76 0.04 10211 -59
7270 (FUJHY) SUBARU 12.32 -0.03 2682 -31.5
8053 (SSUMY) Sumitomo quotient 14.71 -0.22 1601 -23
8604 (NMR) Nomura Holdings, 5.15 0.03 561 -2.4
3407 (AHKSY) Asahi Kasei 22.56 -0.15 1228 -6
8309 (SUTNY), Mitsui light 3.90 -0.07 4246 -91
1928 (SKHSY) Sekisui House 21.19 -0.16 2307 -26.5
6762 (TTDKY) TDK 113.24 0.69 12327 -63
6645 (OMRNY) OMRON 58.11 -1.11 6326 -94
3938 (LN) LINE 48.92 0.22 5325 -25
6723 (RNECY) Renesas 3.41 0.01 742 -8
3402 (TRYIY) Toray 13.45 -0.16 732 -9.1
7202 (ISUZY) Isuzu 12.00 -0.04 1306 7
6586 (MKTAY) MAKITA 34.79 0.01 3787 -23
1801 (TISCY) Dacheng building 10.08 0.10 4389 -156
2802 (AJINY) Ajinomoto 16.75 -0.28 1823 8
6988 (NDEKY) Nitto electric 27.90 -0.76 6074 -106
7912 (DNPLY) Dainichi mark 13.41 -0.22 2920 -40
6753 (SHCAY) sharp 3.76 0.03 1635 -50
(Market capitalization of the top 50 ranked,1 to $ 108. 86 yen equivalent)
"The ADR rate for the top 5 stocks"(30 days)
Code stock name closing price in Japanese yen the conversion price in Japan closing ratio (%)
3861 (OJIPY) Oji paper 55.04 599 4 0.67
7202 (ISUZY) Isuzu 12.00 1306 7 0.54
9432 (NTTYY) NTT 50.88 2769 12 0.44
2802 (AJINY) Ajinomoto 16.75 1823 8 0.44
7741 (HOCPY) HOYA 96.41 10495 45 0.43
"ADR rate of decline for the top 5 stocks"(30 days)
Code stock name closing price in Japanese yen the conversion price in Japan closing ratio (%)
1801 (TISCY) Dacheng building 10.08 4389 -156 -3.43
6753 (SHCAY) sharp 3.76 1635 -50 -2.97
5631 (JPSWY) days steel 9.64 2099 -58 -2.69
1812 (KAJMY) Kashima 13.05 1421 -37 -2.54
7012 (KWHIY) Kawasaki 8.65 2354 -54 -2.24
"The United States stock market summary"(30 days)
NYDOW
Closing price:28462.14 day ratio: -183.12
Open:28654.76 highs:28664.69 lows:28428.98
Almost recovered:28701.66 YTD lows:22638.41
Last year the highest value:19987.63 previous year prices:15450.56
NASDAQ
Closing price:8945.99 day ratio: -60.62
Open:9004.45 highs:9006.36 lows:8909.19
Almost recovered:9052.00 YTD lows:6457.13
Last year the highest value:5512.37 previous year prices:4209.76
The S & P500
Closing price:3221.29 day ratio: -18.73
Open:3240.09 highs:3240.92 lows:3216.57
Almost recovered:3247.93 YTD lows:2443.96
Last year the highest value:2277.53 previous year prices:1810.10
US 30 year T-bond 2.33% US 10-year Treasury 1.879%
U.S. stock markets decline. The Dow average is 183. 12 dollar of 28462. 14, the NASDAQ is 60. 62 points cheap
Of 8945. 99 trade in the end. Quiet trading at the stock price movement of any material scarce, the last week of the rise in stock prices to receive
For the profit of the sales is spread throughout the day, weak transition was. Sector is technology・hard
・The equipment and food・necessities retail to rise on the other hand,media and household goods・personal goods
Is weak.
Electric vehicles of Tesla(TSLA), some analysts in 2019, shipments expected to be lower and of
The solution shows a decline. SNS Facebook(FB)is a cloud-based customer management software such as access
Multi・force(CRM)of the Benioff CEO of"Facebook is the new cigarette"and criticism
Only weak trends. The restaurant operation of Restaurant Brands International(QSR)is,after
Business executives left the company is reported sold.
Next year 5G(5th generation mobile communication standards)investment to expand and the prospects of spread in the mobile terminal of
Pull(AAPL)is as an investment destination, the most promising is the view that is growing.
Horiko Capital Management LLC《FA》
Source link