Market
U.S. stocks decline,the new coronavirus infection of expansion in global share prices (24 days)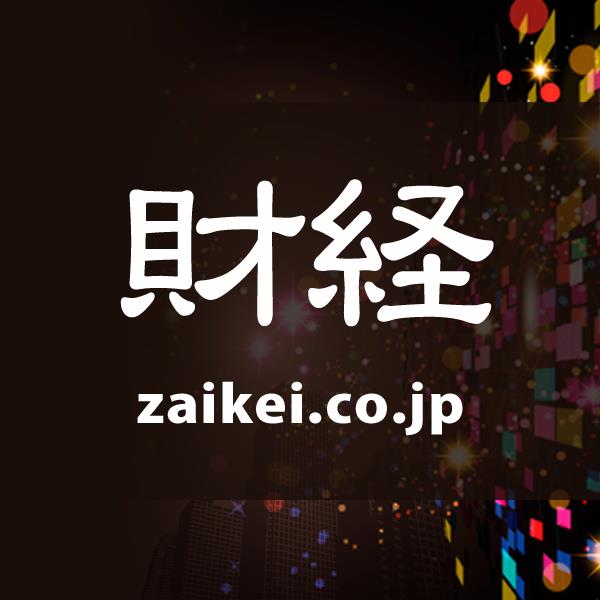 *07:09JST U.S. stocks decline,the new coronavirus infection of expansion in global share prices (24 days)
"Chicago Nikkei Average futures(CME)"(24 October)
MAR20
O 23000(dollars)
H 23000
L 22075
C 22175 OSE ratio-1115(evening compared to 975)
Vol 20818
MAR20
O 23000(yen-denominated)
H 23000
L 22070
C 22165 OSE ratio-1125(evening ratio-985)
Vol 93713
"American Depositary receipts summary(ADR)"(24 October)
Toyota<7203>, Fanuc<6954>Softbank G<9984>In the<9983>,Left
Nintendo<7974>MSI,<8316>HOYA,<7741>, DENSO<6902>Bridgestone<5108
>Shiseido<4911>, Eisai<4523>,SECOM<9735>TDK<6762>OMRON<6645>Not
, Which flows to East the testimony compare (1 to $ 110. 7 yen)in General weak.
Code stock name closing price the previous day compared to Japanese yen conversion price in Japan closing ratio
7203 (TM) Toyota 134.49 -4.55 7444 -393
6954 (FANUY) Fanuc 17.12 -0.78 18952 -1228
9984 (SFTBY) Softbank G 24.01 -1.14 5316 -348
9432 (NTTYY) NTT 24.68 -0.39 2732 -79.5
6758 (SNE) Sony 63.93 -2.01 7077 -402
8306 (MUFG) Mitsubishi UFJ 4.88 -0.15 540 -26.3
9983 (FRCOY) the 51.16 -1.52 56629 -2231
7267 (HMC) Honda 26.04 -1.01 2883 -156
7974 (NTDOY) Nintendo 43.17 -1.18 38231 -1719
8316 (SMFG) Sumitomo Mitsui Trust 6.48 -0.21 3587 -167
8058 (MSBHY) and Mitsubishi commercial 49.82 -1.64 2757 -108
8766 (TKOMY) Tokio Marine HD 54.56 -1.34 6040 -229
8001 (ITOCY) Itochu 45.80 -1.49 2535 -116.5
8411 (MFG) Mizuho FG 2.74 -0.05 152 -7.1
7741 (HOCPY) HOYA 88.30 -2.66 9775 -400
7751 (CAJ) Canon 24.03 -0.64 2660 -116
6902 (DNZOY) DENSO 18.96 -0.80 4198 -254
8031 (MITSY), Mitsui shopping 331.00 -13.17 1832 -110
6503 (MIELY) Mitsubishi Electric 26.56 -1.09 1470 -86
8802 (MITEY) Mitsubishi Estate 18.61 -0.71 2061 -109
7733 (OCPNY) Olympus 18.00 -0.48 1993 -83
5108 (BRDCY) Bridgestone 17.16 -0.46 3799 -155
4901 (FUJIY) FujiFilm 48.41 -0.49 5359 -55
4911 (SSDOY) Shiseido 59.94 -2.17 6635 -303
4523 (ESALY) Eisai 77.50 -2.64 8579 -418
6702 (FJTSY) Fujitsu 21.77 -0.54 12050 -435
8591 (IX) ORIX 82.67 -2.71 1830 -81
7270 (FUJHY) SUBARU 12.50 -0.46 2768 -137.5
1925 (DWAHY) Daiwa House 28.87 -0.88 3196 -141
6301 (KMTUY) Komatsu 19.50 -0.85 2159 -124
9735 (SOMLY) SECOM 20.59 -0.50 9117 -385
7201 (NSANY) Nissan self-8.77 -0.24 485 -19.1
8053 (SSUMY) Sumitomo quotient 14.37 -0.46 1591 -57
2503 (KNBWY) giraffe 19.51 -0.41 2160 -75
8604 (NMR) Nomura Holdings, 4.80 -0.20 531 -30.8
1928 (SKHSY) Sekisui House 20.52 -0.41 2271 -72
8309 (SUTNY), Mitsui light 3.52 -0.12 3897 -156
6762 (TTDKY) TDK 95.47 -5.27 10569 -741
3407 (AHKSY) Asahi Kasei 17.35 -0.75 960 -58.5
6645 (OMRNY) OMRON 56.00 -3.01 6199 -461
6723 (RNECY) Renesas 3.23 -0.20 715 -57
3938 (LN) LINE 48.34 0.17 5351 -19
5802 (SMTOY) Sumitomo Electric 12.37 -0.54 1369 -84
3402 (TRYIY) Toray 12.15 -0.29 673 -31.6
6586 (MKTAY) MAKITA 36.02 -0.56 3987 -118
9202 (ALNPY) ANA 5.55 -0.15 3074 -172
7202 (ISUZY) Isuzu 9.70 -0.33 1074 -65.5
7912 (DNPLY) Dainichi mark 12.60 -0.34 2790 -124
6988 (NDEKY) Nitto electric 25.10 -1.22 5557 -363
6479 (MNBEY) Minebea 37.39 -1.30 2070 -119
(Market capitalization of the top 50 ranked,1 to $ 110. 7 yen)
"The ADR rate for the top 5 stocks"(24 October)
Code stock name closing price in Japanese yen the conversion price in Japan closing ratio (%)
3938 (LN) LINE 48.34 5351 -19 -0.35
4901 (FUJIY) FujiFilm 48.41 5359 -55 -1.02
9432 (NTTYY) NTT 24.68 2732 -79.5 -2.83
6586 (MKTAY) MAKITA 36.02 3987 -118 -2.87
8359 (HACBY) hachijuni 35.13 389 -12 -2.99
"ADR rate of decline for the top 5 stocks"(24 October)
Code stock name closing price in Japanese yen the conversion price in Japan closing ratio (%)
6753 (SHCAY) sharp 3.07 1359 -124 -8.36
6770 (APELY) Alps 30.57 1692 -150 -8.14
6723 (RNECY) Renesas 3.23 715 -57 -7.38
5801 (FUWAY) Furukawa Electric 10.72 2373 -179 -7.01
6645 (OMRNY) OMRON 56.00 6199 -461 -6.92
"The United States stock market summary"(24 October)
NYDOW
Closing price:27960.80 day ratio: -1031.61
Open:28402.93 highs:28402.93 lows:27912.44
Almost recovered:29568.57 YTD lows:22638.41
Last year the highest value:19987.63 previous year prices:15450.56
NASDAQ
Closing price:9221.28 day ratio: -355.31
Open:9188.44 highs:9322.88 lows:9166.01
Almost recovered:9838.37 YTD lows:6457.13
Last year the highest value:5512.37 previous year prices:4209.76
The S & P500
Closing price:3225.89 day ratio: -111.86
Open:3257.61 highs:3259.81 lows:3214.65
Almost recovered:3393.52 YTD lows:2443.96
Last year the highest value:2277.53 previous year prices:1810.10
US 30 year T-bond 1.828% US 10-year government bond 1.364%
U.S. stock markets decline. The Dow average is 1031. 61 dollar of 27960. 80, the NASDAQ is 355. 31 points
Online cheap 9221. 28 trade in the end. The new corona virus infection by damage to international expansion
And,global economic slowdown concerns from a substantial decline. Asian and European stocks also negative and
And investor sentiment has deteriorated. The Dow is 1000 dollars more than fell. Sector in
Negative and more, especially in the semiconductor and semiconductor manufacturing equipment, and automobiles and auto parts fell is noticeable
For.
Crude oil price decline, Exxon Mobil(XOM)and Marathon Oil(MRO)such as energy
Brand name is a weak transition. Us long-term interest rates decline Citi・Group(C),Bank of America(B
AC),JP Morgan(JPM), such as financial companies across the Board was sold. Corona affected by a virus
In the electric vehicles of Tesla(TSLA), coffee chain Starbucks(SBUX),athletic shoes
Manufacturers of the USA(SKX), such as performance concerns fell.
The universal health insurance system advocated by Bernie Sanders Senator Nevada, Democratic primary
Then in Paris,United Health(UNH)and Humana(HUM), such as health insurance stocks fell
That.
Horiko Capital Management LLC《FA》
Source link