Market
U.S. stocks fell,tensions in the Middle East to anaerobic (3 days)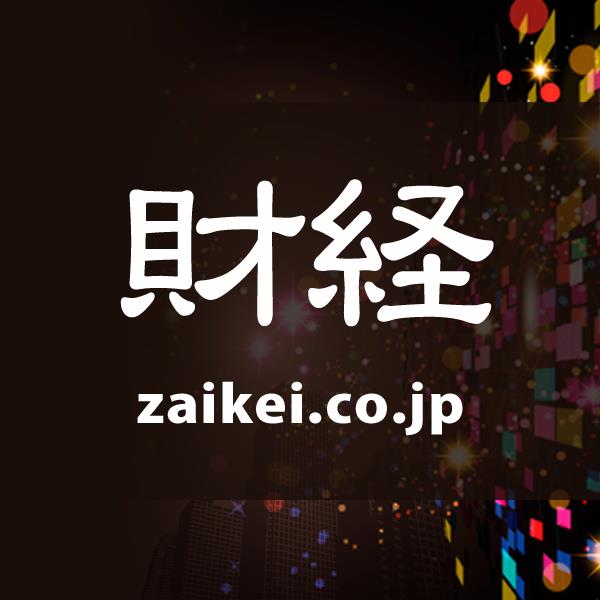 *09:16JST U.S. stocks fell,tensions in the Middle East to anaerobic (3 days)
"Chicago Nikkei Average futures(CME)"(3 days)
MAR20
O 23700(dollars)
H 23800
L 23170
C 23315 OSE ratio-325(evening ratio-135)
Vol 10253
MAR20
O 23680(yen-denominated)
H 23775
L 23140
C 23290 OSE ratio-350(evening ratio-160)
Vol 46289
"American Depositary receipts summary(ADR)"(3 days)
Toyota<7203>Softbank G<9984>, Eisai<4523>Shiseido<4911>TDK<6762
>In the<9983>, Fanuc<6954>Sony<6758>Nintendo<7974>, Honda
<7267>Such as,flows to East the testimony compare (1 to $ 108. 09 yen)in General not even.
Code stock name closing price the previous day compared to Japanese yen conversion price in Japan closing ratio
7203 (TM) Toyota 140.75 -1.49 7607 -107
9432 (NTTYY) NTT 50.65 -0.29 2737 -20
9984 (SFTBY) Softbank G 21.68 -0.31 4687 -69
6954 (FANUY) Fanuc 18.52 -0.21 20018 -312
6758 (SNE) Sony 68.08 -0.98 7359 -42
8306 (MUFG) Mitsubishi UFJ 5.42 -0.03 586 -7.2
9983 (FRCOY) the 59.75 -0.20 64584 -416
7974 (NTDOY) Nintendo 50.25 -0.44 43452 -518
7267 (HMC) Honda 28.13 -0.51 3041 -58
8316 (SMFG) Sumitomo Mitsui 7.40 -0.07 3999 -39
8058 (MSBHY) and Mitsubishi commercial 52.94 -0.50 2861 -39
8766 (TKOMY) Tokio Marine HD 55.78 -0.47 6029 -90
8411 (MFG) Mizuho FG 3.08 -0.01 166 -2.3
8001 (ITOCY) Itochu 46.30 -0.28 2503 -31.5
7751 (CAJ) Canon 27.57 0.01 2980 -6.5
7741 (HOCPY) HOYA 95.88 -0.62 10364 -86
6902 (DNZOY) DENSO 22.64 -0.34 4894 -72
8031 (MITSY), Mitsui shopping 353.92 -2.84 1913 -33
6503 (MIELY) Mitsubishi Electric 27.20 -0.43 1470 -28.5
4911 (SSDOY) Shiseido 71.57 -0.48 7736 -46
5108 (BRDCY) Bridgestone 18.48 -0.16 3995 -75
8802 (MITEY) Mitsubishi Jisho 19.11 -0.14 2066 -23.5
4901 (FUJIY) FujiFilm 47.78 -0.60 5165 -65
7201 (NSANY) Nissan self-11.56 -0.08 625 -11.1
6301 (KMTUY) Komatsu 24.10 -0.34 2605 -37
4523 (ESALY) Eisai 74.92 -0.24 8098 -106
8591 (IX) ORIX 82.96 -1.01 1793 -18
7733 (OCPNY) Olympus 15.44 -0.26 1669 -20
9735 (SOMLY) SECOM 22.34 -0.12 9659 -118
1925 (DWAHY) Daiwa House 30.93 -0.19 3343 -47
2503 (KNBWY) giraffe 21.88 -0.14 2365 -25
6702 (FJTSY) Fujitsu 18.85 -0.17 10187 -83
7270 (FUJHY) SUBARU 12.35 -0.10 2670 -43.5
8053 (SSUMY) Sumitomo quotient 14.64 -0.22 1582 -42
8604 (NMR) Nomura Holdings, 5.15 -0.06 557 -6.4
3407 (AHKSY) Asahi Kasei 22.49 -0.37 1215 -19
8309 (SUTNY), Mitsui light 3.94 -0.02 4259 -78
1928 (SKHSY) Sekisui House 21.39 -0.12 2312 -21.5
6762 (TTDKY) TDK 112.61 -1.65 12172 -218
6645 (OMRNY) OMRON 58.40 -0.74 6312 -108
5802 (SMTOY) Sumitomo Electric 15.20 0.18 1643 -9
3938 (LN) LINE 49.31 0.20 5330 -20
6723 (RNECY) Renesas 3.41 -0.06 737 -13
3402 (TRYIY) Toray 13.49 -0.19 729 -12.1
7202 (ISUZY) Isuzu 11.88 -0.12 1284 -15
6586 (MKTAY) MAKITA 34.90 -0.36 3772 -38
1801 (TISCY) Taisei built 10.88 0.08 4704 159
6988 (NDEKY) Nitto electric 28.08 -0.30 6069 -111
7912 (DNPLY) Dainichi mark 13.46 -0.13 2910 -50
6753 (SHCAY) sharp 3.77 -0.04 1630 -55
(Market capitalization of the top 50 ranked,1 to $ 108. 09 yen)
"ADR rate in the top 5 brand name"(3 days)
Code stock name closing price in Japanese yen the conversion price in Japan closing ratio (%)
1801 (TISCY) Taisei built 10.88 4704 159 3.50
8303 (SKLKY) newborn silver 3.14 1697 22 1.31
7751 (CAJ) Canon 27.57 2980 -6.5 -0.22
3401 (TINLY) Teijin 18.86 2039 -6 -0.29
3938 (LN) LINE 49.31 5330 -20 -0.37
"ADR rate of decline for the top 5 stocks"(3 days)
Code stock name closing price in Japanese yen the conversion price in Japan closing ratio (%)
6753 (SHCAY) sharp 3.77 1630 -55 -3.26
6361 (EBCOY) EBARA 14.92 3225 -100 -3.01
5332 (TOTDY) TOTO 41.70 4507 -133 -2.87
7731 (NINOY) Nikon 12.10 1308 -36 -2.68
8053 (SSUMY) Sumitomo quotient 14.64 1582 -42 -2.59
"The United States stock market segment"(3 days)
NYDOW
Closing price:28634.88 day ratio: -233.92
Open:28553.33 highs:28716.31 lows:28500.36
Almost recovered:28872.80 YTD lows:22638.41
Last year the highest value:19987.63 previous year prices:15450.56
NASDAQ
Closing price:9020.77 day ratio: -71.42
Open:8976.43 highs:9065.76 lows:8976.43
Almost recovered:9093.43 YTD lows:6457.13
Last year the highest value:5512.37 previous year prices:4209.76
The S & P500
Closing price:3234.85 day ratio: -23.00
Open:3226.36 highs:3246.15 lows:3222.34
Almost recovered:3258.14 YTD lows:2443.96
Last year the highest value:2277.53 previous year prices:1810.10
US 30 year Treasury bonds 2.244% US 10-year Treasury 1.788%
NY the world stock market had the prices decreased on Thursday. The Dow average is 233. 92 dollar of 28634. 88, the NASDAQ is 71. 42 points
Cheap of 9020. 77 trade in the end. The US military of Iran the new commander in an air strike killed it
It becomes clear that there is tensions in the Middle East to the concern for oil markets. Then lower the width and
And shrinking,jostle took place. Sector, real estate and commercial & professional services
Rise. on the other hand,the automotive・auto parts and semiconductors・semiconductor manufacturing apparatus is weak.
The situation in the East, the growing tension in the oil prices skyrocket,American Airlines(AAL)and United Airlines
(UAL), such as airline companies is weak. On the other hand in defense-related of Northrop Grumman(NOC)and
Key mode・Martin(LMT)has been bought. Electric vehicles of Tesla(TSLA)is a 10-12 month period delivery units
The number of 11 million 2000 units than expected,a record value is updated.
In the past 20 times of the Middle East, the deterioration of the Situation(tense)aspect 8% of the probability in crude oil prices significantly rose
That is,stock prices(S&P500)index 1-3 months average 0. 9%-2.8%rise.
Horiko Capital Management LLC《SK》
Source link