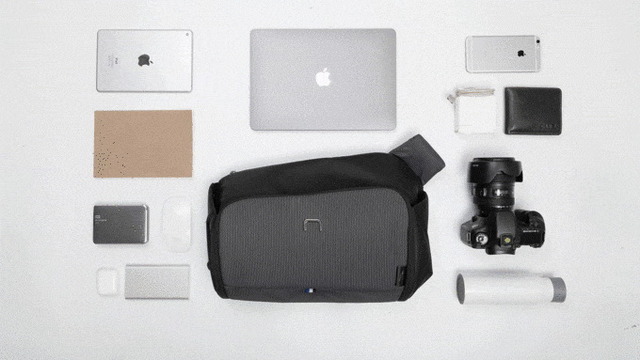 Have you ever had trouble getting your PC or digital camera into your bag? "Decode Tech Sling" is a sling bag that can hold up to a 13-inch computer.

■ Division inside bag can be changed freely according to gadgets
Decode Tech Sling can be used in various scenes by freely changing the interior and customizing it according to the required items. It's perfect for organizing gadgets that are often messed up, such as computers, chargers, and cameras. It fits close to the body like a sacoche and is 800g lightweight and compact, so it is recommended for commuting, schooling and cycling.
"Decode Tech Sling" is available from 13,500 yen (tax and shipping included) for a limited time only until 23:59 on December 26th at the crowdfunding site "Kibidango".
■IT life hack Facebook
■Articles related to cultureI Read
・First in Doraemon's 50-year history! The world's first official shop "Doraemon Mirai Department Store" opens in Odaiba

・What words are most prevalent on the internet in the first year of the Ordinance? 100 words that were popular on the Internet in 2019 were released in the joint project " Net Buzzword 100 '' of the Niconico Encyclopedia and Pixiv Encyclopedia
・Training using the app on the Yamanote Line! McCann Health and JR East develop training app "TRAIN" ing for trains
・Taste the seafood of Hiroshima! Visited Mihara, Takehara, Hatsukaichi and Onomichi (Part 2)
・"Fuia" press conference & seminar report released for domestic approval of the officially approved anti-cancer drug "Fuia (granule)" in China

Amazon Basics
2013-10-01