IT Lifehack
Up to 3300 yen off coupon available! Popular "Lepow mobile monitor" for working from home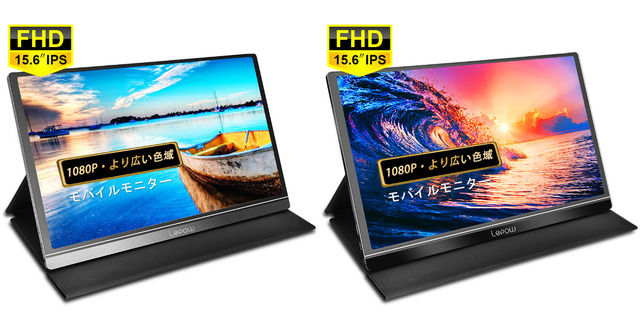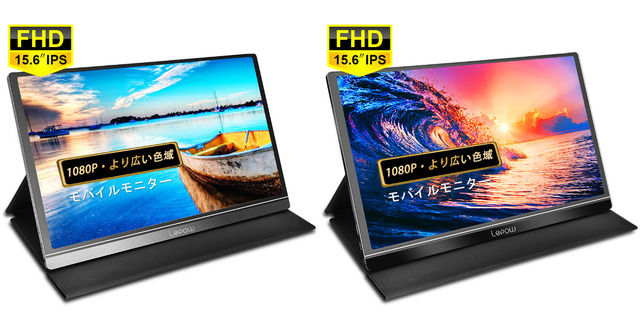 Shenzhen Lepow Creative Technology Co., Ltd is holding a campaign to get up to 3300 yen off the compact mobile monitor "Lepow Portable Monitor" that allows you to build a dual display environment anytime, anywhere just by connecting to a computer or smartphone.

■ Build a dual display environment with a simple connection
The Lepow mobile monitor was developed with the concept of "building a dual display environment with simple connections", focusing on the expansion of new work styles that suit individual lifestyles. The appeal of this product is that it is compact but has various functions up to resolution.
It is equipped with both a USB Type-C terminal and a Mini HDMI terminal, and is compatible with various models from personal computers to game consoles. The screen uses an IPS panel with excellent color expression, and with a wide viewing angle of 178 °, you can make the most of high image quality.
There are two types, a "normal version" and a "wider color gamut version", and the wider color gamut version has improved sRGB coverage, providing a more vivid and untouched video experience. Will do it.
Weighing only 730 g and easy to carry, this product provides full support for business trips and remote work.

■Articles related to personal computersI Read
・Converting a single-lens reflex camera into a WEB camera for 3,000 yen, Sanko "HDMI to USB WEB camera adapter"
・Unleash the full potential of your MacBook! Pre-order sales of 1TB SSD built-in USB-C hub started
・Macbook Pro compatible, up to 100W super high output charging adapter! "CIO-G100W2C" Limited Time Sale
・Tokyo 03 Akihiro Kakuta dives at a remote conference! ?? New CM for the conference room webcam "Meeting Oulu Pro"
・Change the cover to suit your mood! Sanwa Supply "Flat-shaped rechargeable mouse"