Headline
Used real estate matching support system "R CORE" that can be renovated with Corabit–Visualization of properties suitable for renovation
Corabit announced on September 30 that it has jointly developed a used real estate matching support system "R CORE" with Renovation. From October, we plan to start using it in the renovated company.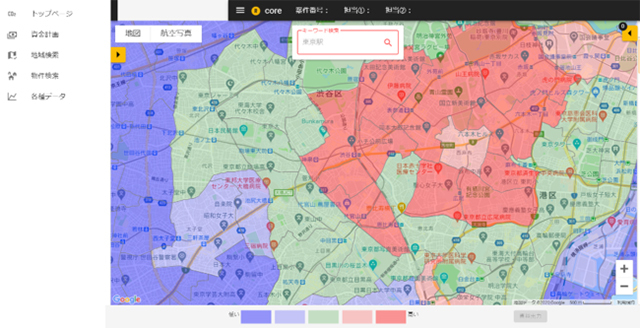 Image of property market price search
Collabbit operates AI assessment "HowMa" for condominiums, detached houses, and land nationwide, "HowMa online sale", a platform for selling real estate online, and provides technology to financial institutions and companies. ing.
This time, while Collabbit is conducting price estimation and analysis of building data, we decided to collaborate with Renoveru as a partner to deepen research on the impact of renovation.
R CORE is a system specializing in matching support that encourages customers to make smarter decisions by visualizing desired conditions on a map in addition to real estate search. It is possible to narrow down the market price by area estimated by AI and the actual property information for sale under multiple conditions.
By displaying the area that can be purchased with the desired area and age in color, it is possible to intuitively select the area that suits the customer's budget. After selecting the area, the property information visualized on the map can be further narrowed down by combining multiple conditions.
In addition, Corabit has added a new function to the AI ​​assessment HowMa to display sales examples of home condominiums and neighboring condominiums on My Page. It is possible to grasp the more appropriate value of the owned property and the time of sale by referring to the sale example of another room in the same condominium or a neighboring condominium along with the change in the assessed amount and the number of properties for sale by AI. It will be possible.
Source link