iPhone
Useful tips for remote work-how to make paperless anything on iPad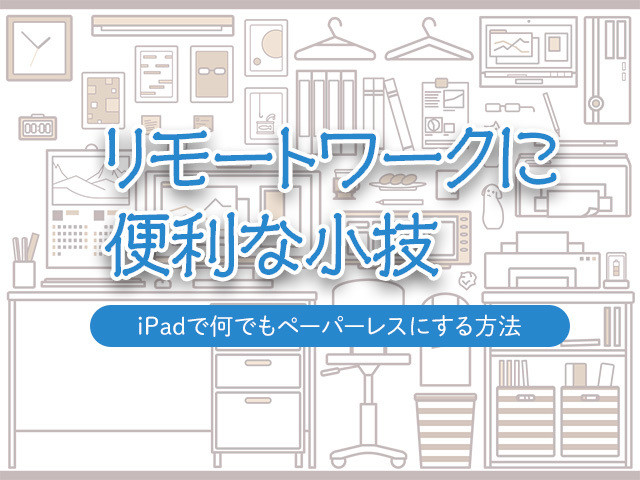 Nowadays, the number of people who use iPad in the business scene has increased. He / she plays an active part in various scenes in remote work. Here are some tips to help you go paperless if you don't have a printer at home.
Quickly write any file with Apple Pencil
iPadOS has a function that allows you to write a screenshot of the displayed screen by flicking inward from the lower corner with Apple Pencil. It can be easily written using markup tools and saved as a photo or PDF.
As long as it can be viewed on the iPad, you can easily write and share proofreads regardless of the original file format. Why don't you use it for checking documents in the team?
Long pages into one PDF
Long webpage proofreading is a bit of a problem with the writing method. Therefore, it is recommended to convert one PDF from top to bottom on iPad. It is also possible to trim only the necessary parts.
Also, if you use this function in "Memo" or "Pages", you can convert all pages to PDF at once.
"Adobe Acrobat" for fine proofreading
The markup tool is ideal for writing correction instructions by hand, but is not suitable for large text input such as correcting or changing long sentences.
In such a case, save in PDF format andAdobe Acrobat ReaderIt is convenient to use the proofing tool.
Use iPad to make remote work more efficient with paperless and file sharing.
Source link