Headline
Volkswagen unveils self-propelled robot charging EV in parking lot-concept design
KsVolkswagen [VW] announces the concept design of a self-propelled robot that can automatically execute charging work for electric vehicles [EV] [Part 1,Part 2]did.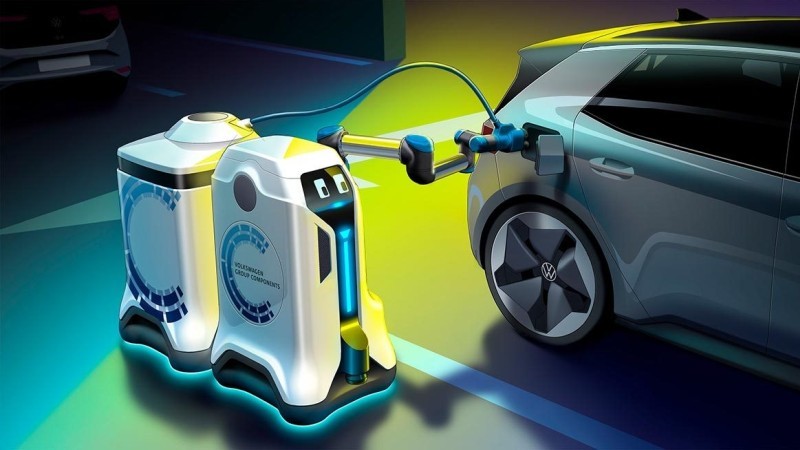 Concept design of self-propelled EV charging robot [Source: VW]
ロ ボ ッ ト This robot is composed of a battery built-in unit and a towing unit that moves the unit. The towing unit is equipped with a camera, a laser sensor, an ultrasonic sensor, etc., and can autonomously move to a target car while avoiding obstacles and pedestrians in a parking lot. The built-in battery unit has a capacity of about 25 kWh, and supports DC fast charging up to 50 kW.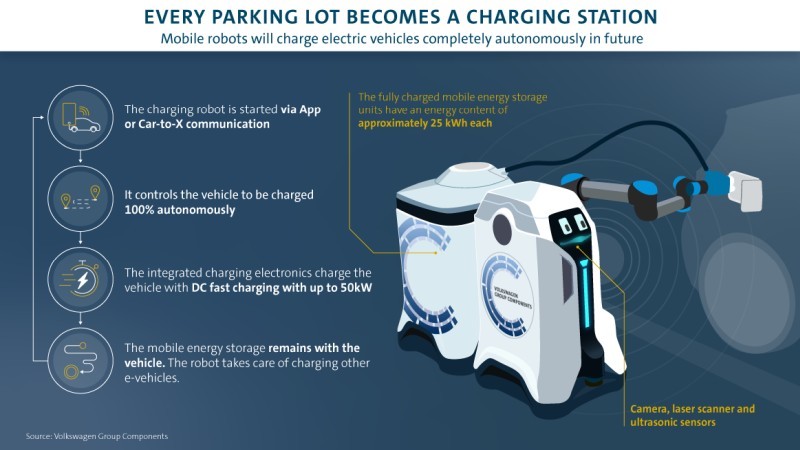 Automate all charging work [Source: VW]
ド ラ イ バ ー When the driver who parked the EV ordered charging from the app, etc., the towing unit delivered the unit with the battery to the EV, and connected the unit with the battery and the charging connector of the EV. While charging, the towing unit can leave the unit with the battery unit in place, so it can charge another EV. Then, when the charging is completed, the towing unit collects the battery built-in unit and charges it for the next operation.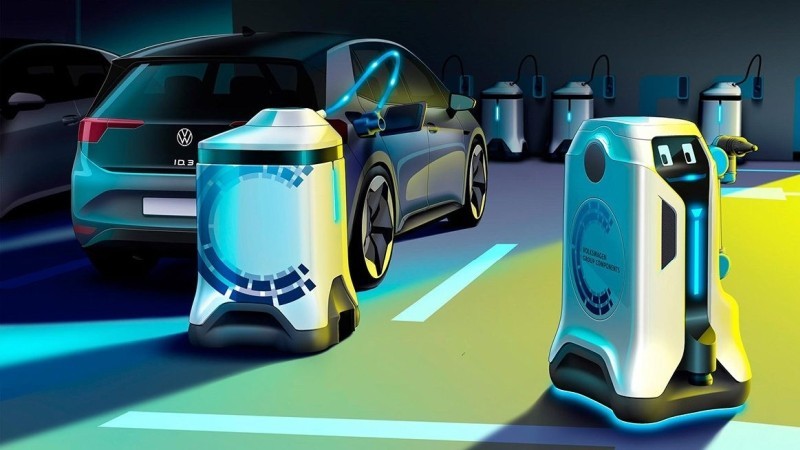 Leave the unit with a built-in battery unit [Source: VW]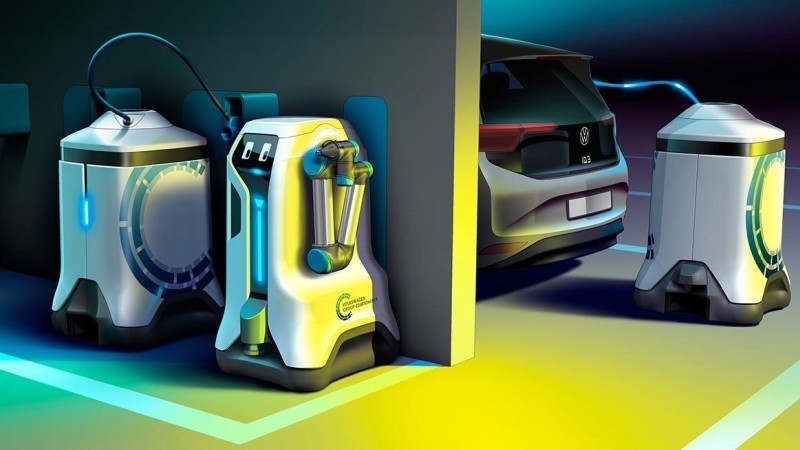 Charging unit with built-in battery at standby location [Source: VW]
ロ ボ ッ ト If this robot is introduced, it can be converted to a parking lot where EVs can be charged without installing charging facilities at each parking position of EVs. Since the charging infrastructure only needs to be concentrated on the standby location of the battery-containing unit, the parking lot can be easily adapted to EV.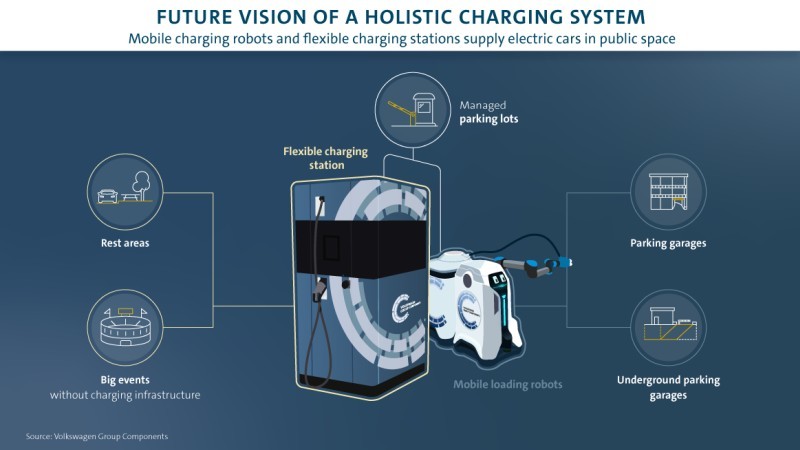 Easily convert existing parking lots to EV compatible [Source: VW]
https://www.youtube.com/watch?v=yMC1H__xL3Y [/ embed]
Introduction video of EV charging robot [Source: VW / YouTube]
Source link