Andorid
Watching Dolby's high-definition, high-quality video with the sharp "AQUOS zero2"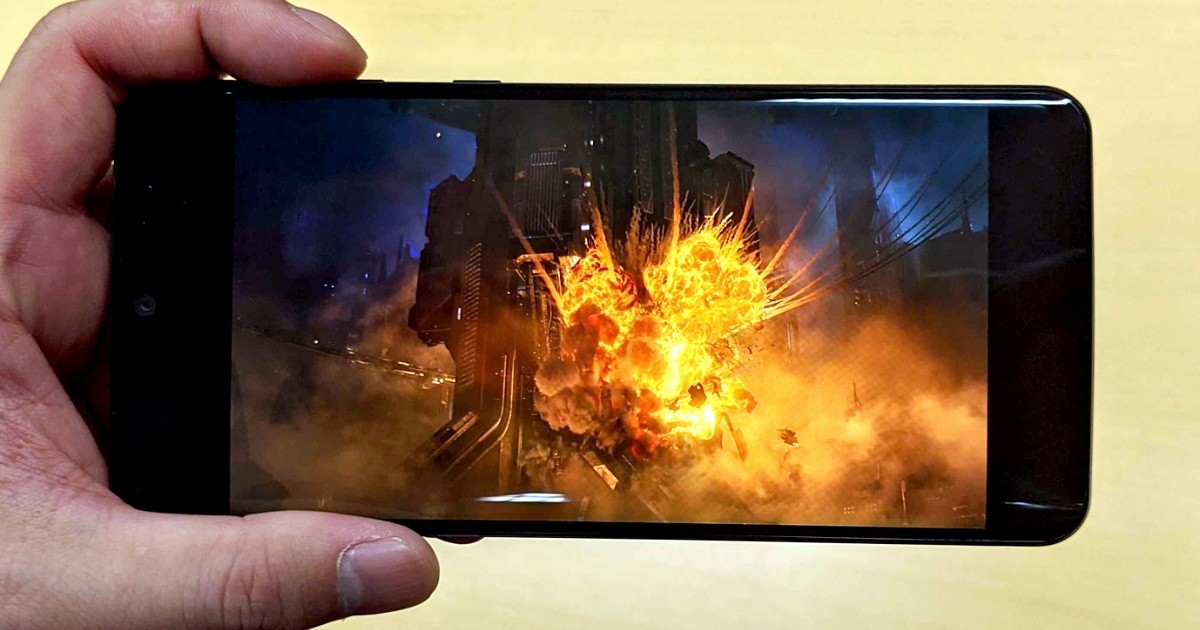 Sharp's latest Android smartphone "AQUOS zero2" was released by NTT DOCOMO, au and SOFTBANK at the end of January 2020. AQUOS zero2's OLED display, developed and produced by Sharp, provides a luxurious experience that is different from playing mobile games and watching videos. Another great feature is that you can enjoy a new generation of high-definition, high-quality sound content from US Dollar Laboratories.
In this section, we will introduce Dolby Vision HDR video, which AQUOS zero2 is the first Android smartphone to support, and how to enjoy Dolby Atmos 3D sound playback.
AQUOS zero2 is the latest model of the AQUOS zero series whose first model was released in December 2018. For details,Aim for gamers with 240Hz driven organic EL, sharp "AQUOS zero2"Please see also].
Enhanced image quality, equipped with Sharp's own organic EL display
The AQUOS zero2 has a slightly larger screen size than the original model, while reducing the weight of the main unit to approximately 141g. In terms of image quality,The first AQUOS zeroIt is also noteworthy that the brightness has been improved by 150% compared to that of the previous model, and the rich color reproduction of 1 billion colors has been supported.
Approximately 6.4 inches (2,340 x 1,080 dots) organic EL display is developed and produced by Sharp in-house, and fine-tuned to the image quality and operability. If you select "Gaming Settings"-"High Response Mode" in the original "AQUOS Convenience Function", 240Hz drive (4x speed display), which is a major feature, will be enabled, and the afterimage will be suppressed and rich in sharpness You can enjoy video display. The response speed of the touch panel is quadrupled to match the display on the screen, so not only a clear screen display of the game content but also comfortable operability can be obtained.
Supports Dolby Vision and Dolby Atmos
AQUOS zero2 is a smartphone compatible with Dolby Vision, which is a high-definition technology of US Dollar Bee Laboratories (hereinafter Dolby). Dolby Vision is one of the high dynamic range (HDR) technologies that increase the range of brightness that can be expressed by display devices and enhance the ability to reproduce light and dark. Dolby's proprietary technology is now being increasingly used in mobile devices such as smart TVs, smartphones and tablets for consumers. To enjoy the high quality of Dolby Vision, corresponding content is also required.
Dolby Vision-capable smartphones began to appear around 2016 and have been increasing since 2020. Supported content is distributed by major VOD platforms such as Netflix and Amazon Prime Video. However, most of them are still for Dolby Vision-compatible smart TVs, and there is currently little mobile content. The first AQUOS zero is also a smartphone that supports Dolby Vision, but when AQUOS zero was just launched, encounters with high-quality content were limited.
U-NEXT delivers videos for smartphones that use Dolby technology
Along with the launch of AQUOS zero2, big news has come in from the video distribution service "U-NEXT" in Japan. Dolby Vision compatible content that can be viewed on smartphones and content that supports Dolby Atmos stereophonic sound will be distributed on the U-NEXT platform.
U-NEXT has been developing content distribution for both Dolby Vision and Dolby Atmos that can be enjoyed on home theater equipment for home use, such as smart TVs and sound bars. Taking advantage of the wealth of know-how we have accumulated, this time we have a selection of popular works from major Hollywood studios on mobile devices.
U-NEXT's distribution service costs 1,990 yen (excluding tax) per month, and there are approximately 140,000 video contents that can be watched at a fixed price, and unlimited-read e-books (more than 70 magazines). For videos, 1,200 points will be charged every month to enjoy the latest movies eligible for PPV (pay-as-you-go). This point is not only the purchase of video contents and electronic books (comics, books, new books), but also the fact that it can be used as a discount ticket at the target movie theater.
By the way, you can enjoy the Dolby high-definition and high-quality Hollywood movie that you join this time by registering as a U-NEXT member. The monthly viewing fee remains the same. U-NEXT's Hiroyuki Maeda said, " We worked hard with Sharp and Dolby to procure content in order to spread the experience of high-quality and high-quality work enjoyed on smartphones, '' said the company. Talks about the background.
At the start of the service, we started distribution from three works by Paramount Pictures: Rocket Man, Mission: Possible / Fallout, and Bumblebee. Dozens of works will be added as needed while preparing for content encoding. Basically, it is mainly delivered as PPV works, but if you use points provided every month, you can enjoy it at a monthly fee. U-NEXT will continue to add Dolby Vision and Dolby Atmos compatible content produced by studios other than Paramount.
Image quality and sound quality are overwhelmingly high
This time, I participated in a briefing session for AQUOS zero2 held by Sharp for media, and experienced U-NEXT's Dolby-compatible high image quality and high sound quality content.
On the home screen of AQUOS zero2 handled by Softbank, a shortcut icon to the Dolby experience campaign site established by U-NEXT is prepared. From this icon, you can quickly access to Dolby Vision and Dolby Atmos compatible content distributed by U-NEXT. For DoCoMo au's AQUOS zero2, Sharp seems to use the traffic line to the same campaign that is scheduled to be released on official websites and the like.
The Dolby Vision video enjoyed on the AQUOS zero2's high-definition OLED display is still different from SDR (Standard Dynamic Range) content. It features a sense of depth that is breathtakingly realistic, with rich definition and light / dark reproduction. The glitter of bright parts unique to HDR images and the details that tend to be hidden by dark parts are also carefully brought out.
On the other hand, Dolby Atmos stereo sound can be enjoyed with the built-in speaker of AQUOS zero2 or the headphone output via USB Type-C. Combining the power of video and audio, I was able to get straight into the world of work that extends beyond the approximately 6.4-inch screen.
AQUOS zero2 also has an "outdoor view" function that enhances the visibility of the screen when used outdoors. The high-quality viewing experience that you can enjoy in various scenes, such as travel destinations and cafes, away from home theater is exceptional. We encourage you to take advantage of the 31-day free trial service provided by U-NEXT.
Source link