Headline
Weathernews offers app for weather hurts
ニ ュ ー Weather News Inc. announced on March 2 that it has launched "Weather Pain Forecast", which provides information on "Weather Pain" on the smartphone application "Weather News" operated by the company.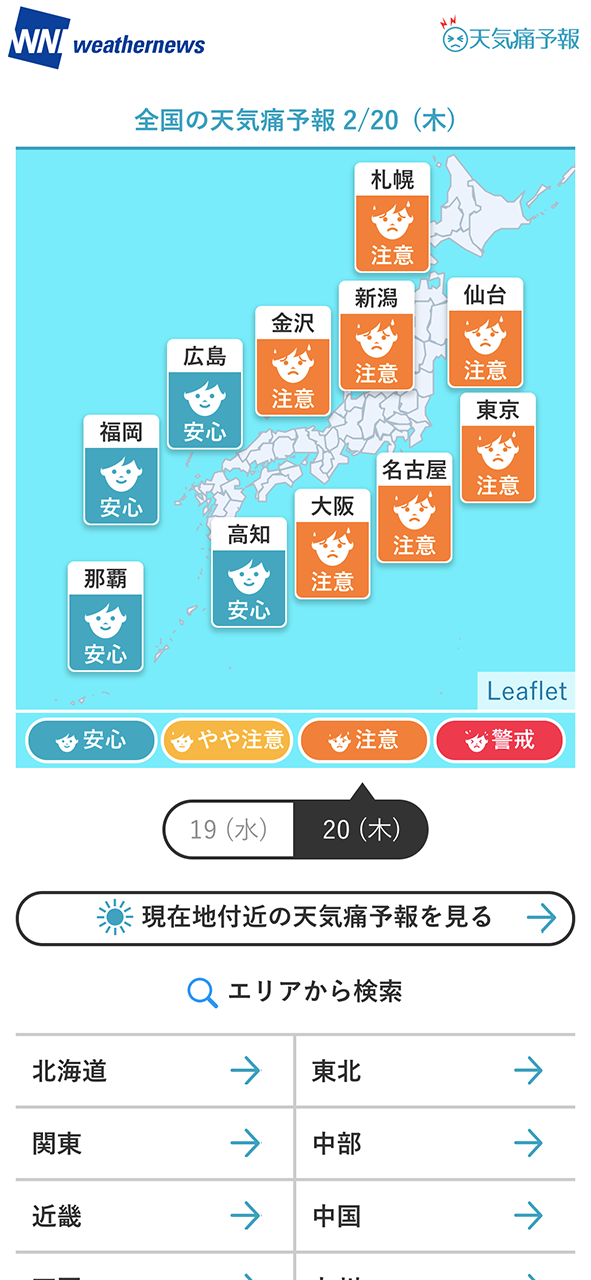 Weather pain forecast was developed jointly with Dr. Jun Sato, a leading expert in barometric medicine. The forecast, based on detailed reports of weather news users and symptom reports and pressure data, affected the human body rhythm and the atmospheric pressure sensor of the person, and contributed to the onset of weather pain. Is indexed independently. The risk of developing weather pain is calculated using four ranks [caution, caution, slight caution, and security].
In addition to obvious pressure changes such as low pressure and the approach of a typhoon, forecast the risk of weather pain up to six days ahead, taking into account minute pressure changes that do not appear on the weather chart.
In addition to daily weather pain forecasts, it also supports weather pain forecasts every three hours and changes in weather and barometric pressure. It is said that it will be helpful for timing when taking medicine.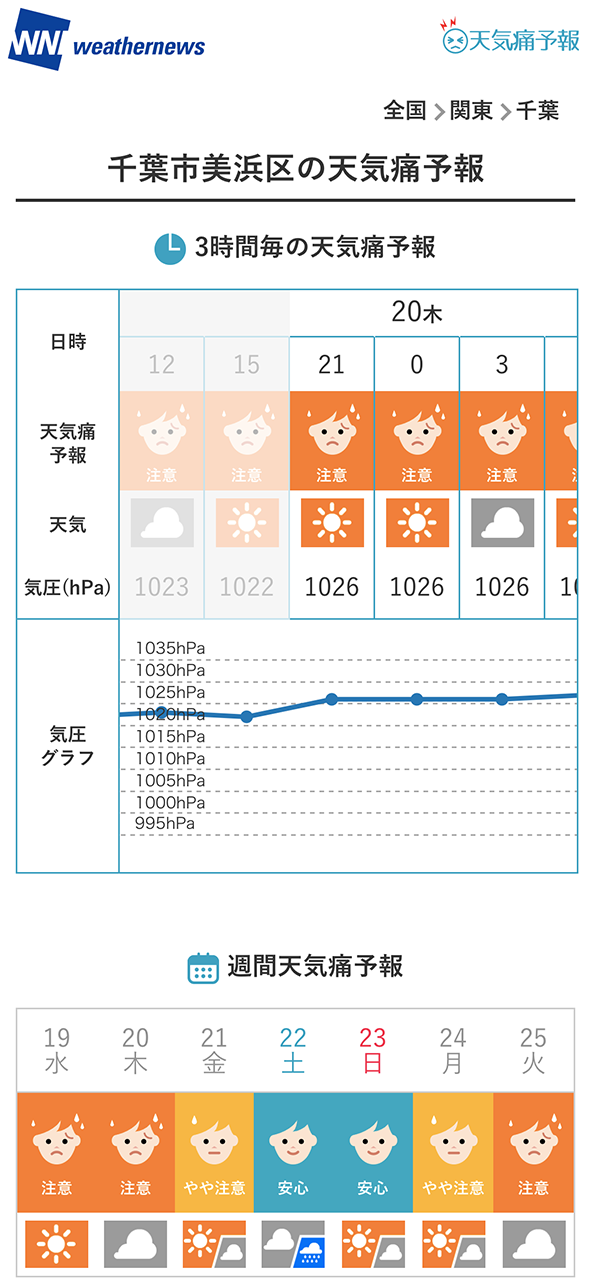 た め In addition, since the data for the past week can be checked, it is also useful for reviewing and analyzing symptoms.
In addition, the weather pain forecast commentary section will be started on the 24-hour live broadcast channel "Weather News LiVE". In addition to watching a video of the forecast of the next day's weather pain and commentary on the causative weather, we also introduce recommended measures such as a demonstration of "Rotating ear massage". Distribute information useful for weather pain preparation and countermeasures every day.
The company hopes to use it in advance of measures against weather pain, such as preparing for symptoms and preparing drugs.
Source link