iPhone
What happens if the other person taps the FaceTime button during a call?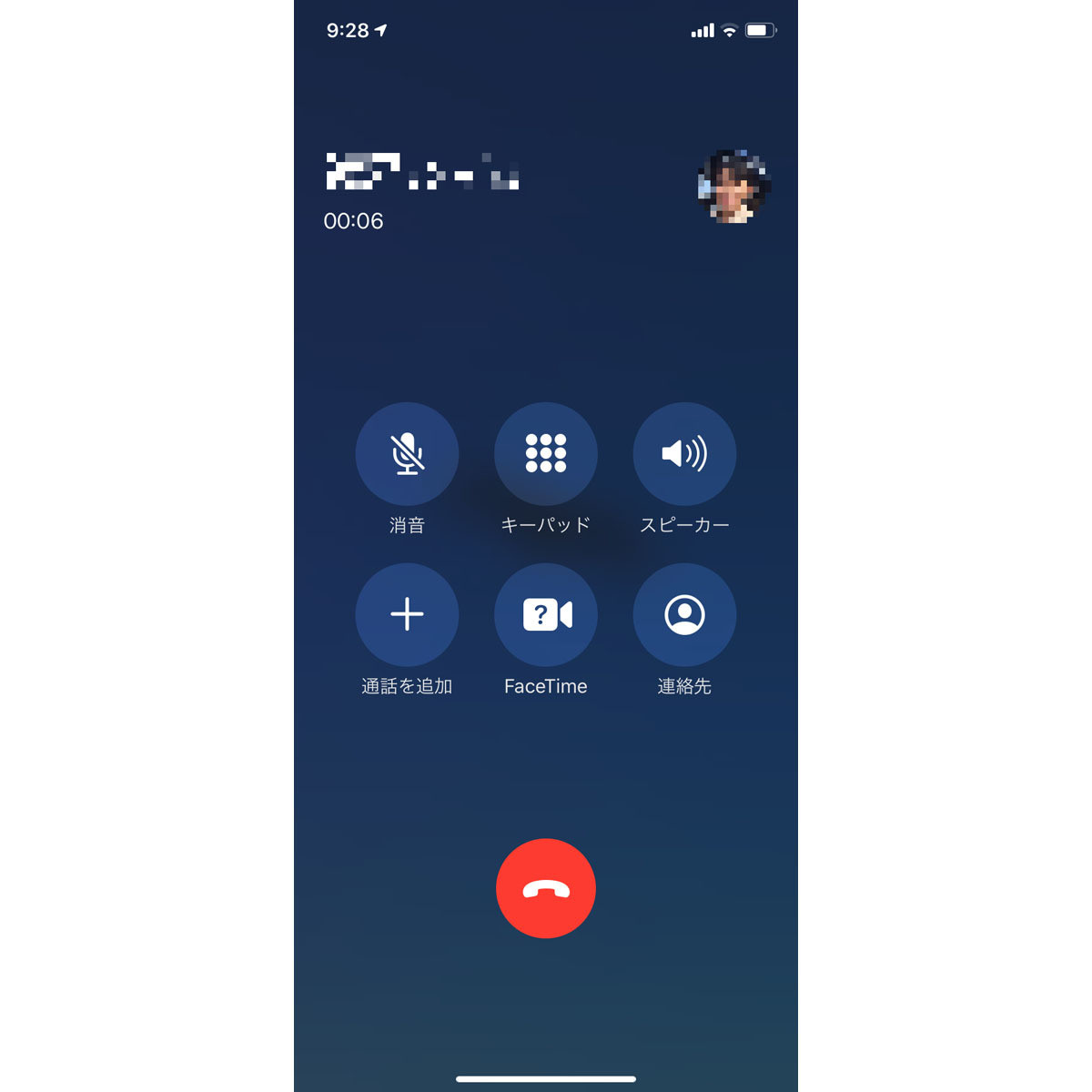 There are various ways to make voice calls on your iPhone. A typical example is a voice call service (carrier call) provided by a mobile phone company. This is a traditional calling method that uses your mobile phone number as a landmark. The number of users is also rapidly increasing in the call functions of SNS services such as LINE Audio and Facebook Messenger.
And there is another "FaceTime". This service is limited to Apple products such as iPhone, but its high sound quality makes it easy to hear voices, and there is no call charge because it uses the data communication network. Using the FaceTime app, you can call using the other party's email address or phone number as a landmark.
FaceTime can also be switched during a carrier call. When both parties of the call are iPhone users, the FaceTime button on the keypad (the screen during the call) of the phone application is displayed in white, and when this is tapped, the elapsed time displayed under the name of the other party is " FaceTime. . ", And the image displayed on the front camera, that is, your face is displayed on the iPhone.
At this point, the person you are calling has not agreed to switch to FaceTime. "Answer" and "Reject" buttons are displayed on the other party's screen. Tap the former to switch to FaceTime, and tap the latter to return to the carrier call. And you can't see each other's faces unless you switch to FaceTime.
In other words, tapping the FaceTime button is an invitation to switch to a video call, and it is up to the other party to decide whether or not to accept it. Even if the other party rejects the call, the screen returns to the original carrier call screen and the call continues.
The FaceTime button on the keypad is for video calls (video + audio) only. FaceTime also has a service "FaceTime Audio" which is only for voice calls, but it cannot be switched during a carrier call.
Source link