iPhone
What happens if you delete the standard app?-Why the iPhone can't be heard now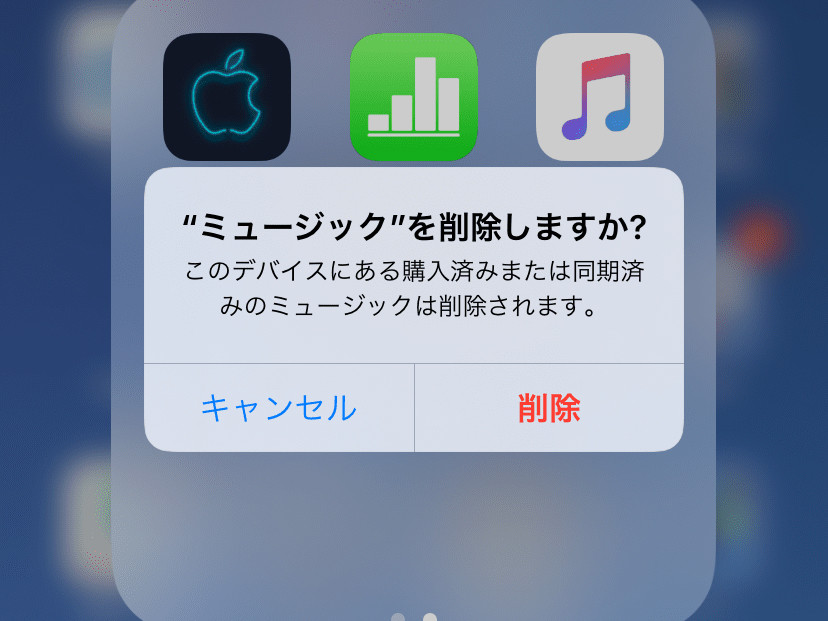 Maps, emails, photos, notes, calendars … Many apps come standard with iOS. Since iOS 10, many of these standard apps can be deleted (uninstalled). You can always reinstall from the App Store for free, so you can remove it if you don't need it and keep your iPhone clean.
However, not all built-in apps can be deleted. Apps related to the essence of a mobile phone, such as "Phone" and "Settings", are not subject to deletion, and the "x" button does not appear in the upper left of the icon even when "Edit home screen" is selected in the quick menu . "Safari" and "Messages" have been removed from the app for some reason, although there are third-party apps that provide equivalent functionality.
There are some standard apps that can be deleted but should not be deleted unnecessarily. "Music" is one of them, and purchased / synced music is deleted from the internal storage when the app is deleted, so you have to transfer / download it again when you listen again. If there is a large number of songs, it is better not to delete them easily.
If the standard app is the "default (first called by a specific function) app", there will be some inconvenience. For example, "Music" is the default music playback app, so if the music starts playing automatically, such as immediately after connecting to a car audio system via Bluetooth, you won't be able to find an app to start.
There are reports that the default application can be replaced by another company's application, but this is not possible as of February 2020. If there's any chance that you'll use it again, removing the built-in apps won't do much.
Source link