Andorid
What is the best photo sharing method for couples?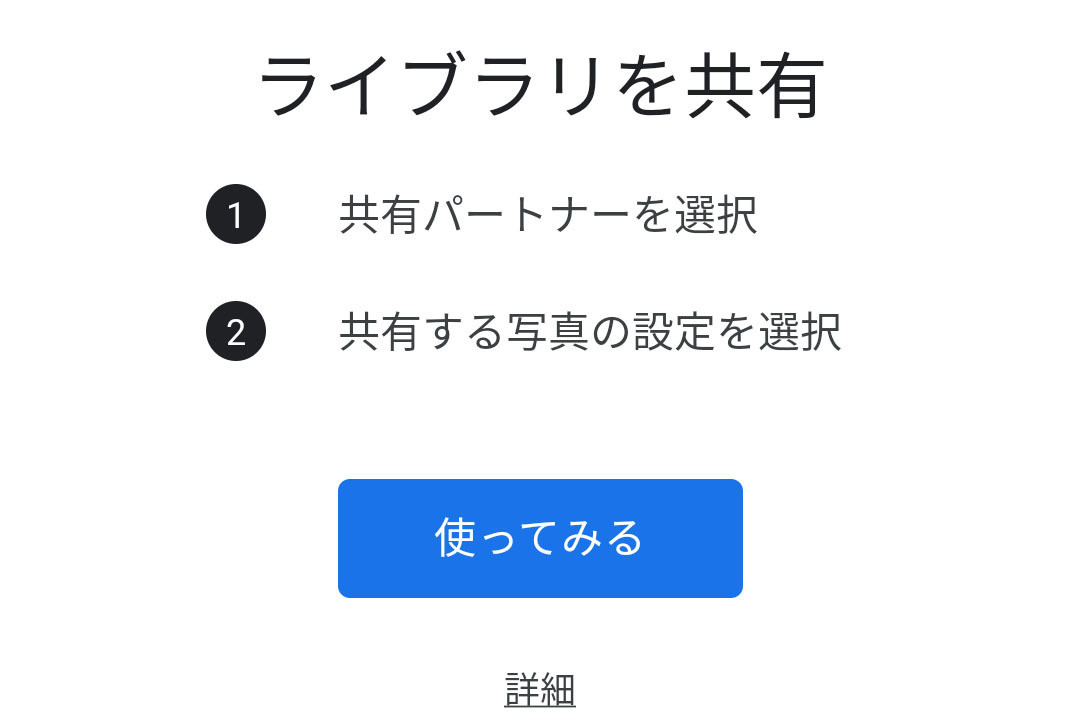 There are various photo sharing services in the world, but as far as the couple is concerned, setting it as a "sharing partner" in Google Photos seems to be one of the best ways. Although it is assumed that you have a Google account and use the Google Photos app, there is no distinction between platforms such as Android or iPhone, and there is no expense other than communication costs.
To register a sharing partner, open the "Sharing" tab of the Google Photos app and tap the "Add sharing partner account" button, or tap the "Shared library" button on the setting screen. Then the "Share Library" screen will appear, and if you follow the instructions and specify the Google account of the other party, you will be registered as a sharing partner.
Registered sharing partners are allowed access to all or some of the photos you upload to Google Photos (your own) (photos of certain people). You can also share only photos after the specified date, so you can use it to share photos on the date when the two people started dating, after the date of marriage, after the date of birth of the child Will be.
Sharing your entire photo library means that you can even see photos that you don't want or can't see. Although my privacy is completely naked, if each couple has parents, siblings, and acquaintances, and the choice of photos and the recipients are different, it will be a great advantage that you can omit the troublesome exchange of photos. .. If you register as a shared partner with each other, you are free to use it regardless of who shoots it.
However, only one account can be registered as a sharing partner. You cannot add members later. It is a service that only two people use.
Source link