Technology
What is the history of "developers" and "publishers" in the game industry?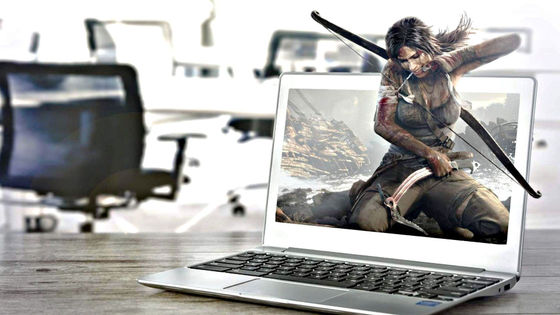 What is the history of "developers" and "publishers" in the game industry?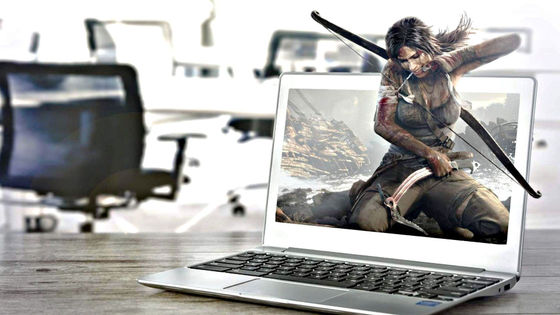 In the video game industry, there are "developers" who develop the games themselves, and "publishers" who sell and advertise the games, and the game business is operated by playing respective roles. The existence of this developer/publisher was:Apogee SoftwareOne company is making a big contribution.
Indie history: How shareware helped build Epic Games | Engadget
https://www.engadget.com/indie-video-games-publishing-epic-id-devolver-apogee-gathering-of-developers-150002664.html
Founded in 1987, Apogee Software was originally foundedScott MillerMr. created it myselfMS-DOSIt was a company that sold base games. When Miller was in his late twenties,ZorkSoftware companies famous for series etc.InfocomWhen I brought my own game to, there is an event that it will be refused. At that time, Miller launched Apogee Software and published a game on the Internet community in the style of "please donate." However, sales did not reach 10,000 dollars (about 1.1 million yen).
From this one case, Mr. Miller comes to devise a sales form. "Kingdom of Kroz" released by Miller on Apogee Software in 1987 was a large volume adventure game with 60 stages, but Miller tries to divide it into three parts. Miller released the first of these for free and sold the remaining two episodes for a fee.
You can see what kind of game Miller's "Kingdom of Kroz" was by watching the following movie.
Kingdom of Kroz I gameplay (PC Game, 1988)-YouTube
(embed)https://www.youtube.com/watch?v=b2RsrFIOMxM(/embed)
According to Mr. Miller's guess, about 1 to 2% of the people who played the first free work purchased the second work and later, but still earned a considerable profit. Initially, "Kingdom of Kroz" was only sold by check, but later it can be used for telephone orders using a credit card. At the peak of the year, sales reached 2000 dollars a week (about 220,000 yen).
Realizing the potential of the gaming business, Miller quit his job in 1990 and concentrates on Apogee Software. At that time, he thought that he could not catch up with the development by himself, so he started searching for "a game developer who sells games from Apogee Software".
In this way, Mr. Miller found outJohn RomeroMr,Adrian CarmackMr,Tom HallMr,John D. CarmackIt was Mr. 4 people. These 4 peopleid SoftwareFounded and later legendaryFPSGame series "DOOMIs produced. Romero and four others said,Commander KeenDeveloped a game called ". I left Apogee Software as a publisher to sell.
Commander Keen 1 (1991, MS-DOS)-Marooned on Mars (Full Longplay)(720p60)-YouTube
(embed)https://www.youtube.com/watch?v=YUyQSfKRU1w(/embed)
The first commander "Commander Keen" recorded sales of 20,000 dollars (about 2.2 million yen) in one month, and Mr. Romero and others turned into full-time creators. id Software is described as "a monumental game that established FPS as a genre" after selling several games with Apogee Software as a publisherWolfenstein 3DWas announced in 1992. Wolfenstein 3D has been a blockbuster hit with over $200,000 in monthly sales for over a year.
Wolfenstein 3D Full Playthrough (DOS)-YouTube
(embed)https://www.youtube.com/watch?v=NdcnQISuF_Y[/embed)
In the early 90sActivisionOrElectronic ArtsAlthough they were also doing publishing activities, Activision and Electronic Arts managed intellectual property rights as part of the publishing contract. Therefore, it seems that there was a strange phenomenon that developers could not make a sequel to the game that their company made.
On the other hand, Apogee Software did not conclude a contract for intellectual property rights, but only acted as a marketing agent. As a result, id Software will grow exponentially throughout the 90s.
After appearing in such a flow,Fort KnightTo become known worldwideEpic Gamesis. Apogee Software3D RealmsI changed the name to and joined hands with publishers such as Epic Games,Gathering of DevelopersEstablished a new publisher called. Miller said when he founded Gathering of Developers,Ten Commandments of Developers"A collection of advice for developers" titled "" is published. According to the Ten Commandments of Developers, "IP rights should not be sold." "Commercialization plan rights should not be sold to publishers." "Generally, a studio with no track record starts with 15% royalty. "Up to 50% depending on sales," "If you contract with a publisher, you will get an average of $750,000 (about 81 million yen), and a studio with a hit work will receive $ 2 million (about 220 million yen) as advance payment "We will be paid", so we disclosed in detail even contract information that would not normally be disclosed, so that the developer can make a fair contract.
As with Miller, Epic Games is also making a developer-focused deal. In March 2020 Epic Games has joined forces with three developers, genDESIGN, Playdead and Remedy EntertainmentContract"Developers have 100% intellectual property rights." "Epic Games bears up to 100% of the developer's quality assurance, localization, marketing and go-to-market costs across all publishing costs." "Get at least 50% of profit".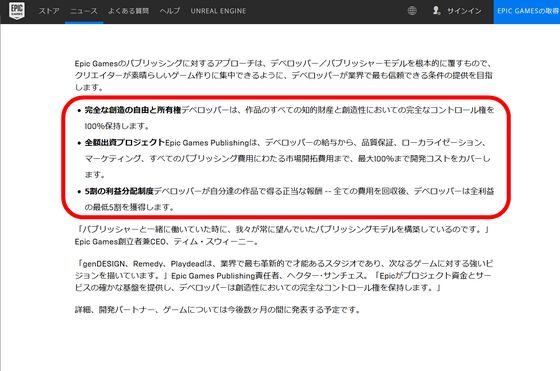 Game distribution platform operated by Epic GamesEpic Games StoreIn the contract, "Epic Games store receives 12% of sales and developer receives the remaining 88%". On the other hand, on Steam, which is the world's largest game sales platform, the developer side only has 70% of the sales (the distribution ratio fluctuates to 75-80% depending on the sales)Contract not acceptedIt is "a platform that developers cannot earn" compared to the Epic Games store.
The operating policy of the Epic Games store is as follows.Tim SweeneyThe intention of the CEO. When Sweeney CEO launched the Epic Games store,Revenue shareWe would like to create a store that has a good (profit sharing ratio) and is highly convenient for developers.''Talking..
Sweeney said, "If the dominant game store adopts a profit sharing ratio that is more detrimental to creators than its competitors, then the only thing a creator can do to lower the price of a game is to avoid a dominant store. That's our ultimate goal!", showing our desire to increase our share of the Epic Games store to prevent Steam's monopoly on the market, which offers a high profit share.
If the dominant store has a price parity clause, and takes a much higher revenue share than competitors, then the only way for creators to pass savings on to gamers is by avoiding the dominant store.

That's what this is ultimately about!

— Tim Sweeney (@TimSweeneyEpic) February 2, 2019
To that end, Sweeney is implementing a strategy of "making the Epic Games store itself more attractive". At the core of this strategy is "Weekly delivery of free games"Deliver exclusive titlesIt is a method. However, there has been a lot of criticism about the method of "delivering an exclusive title."
Regarding the distribution of the exclusive title, Sweeney said on Twitter, "If Steam promises all publishers and developers a profit sharing ratio of 88% (equivalent to the Epic Games store) permanently, Epic Games We will immediately stop the exclusive sales contract and consider "selling Epic Games games on Steam"." Steam said it would be okay to discontinue exclusive titles if it rectifies overvalued royalties and improves developer treatment.
If Steam committed to a permanent 88% revenue share for all developers and publishers without major strings attached, Epic would hastily organize a retreat from exclusives (while honoring our partner commitments) and consider putting our own games on Steam.

— Tim Sweeney (@TimSweeneyEpic) April 25, 2019
Copy the title and URL of this article
Source link