Motor
While maintaining the charm of the old car, it is a "comfortable and fast" L28 Kai 3.0L specification bumperless style S30Z 3
The engine mounted in the Star Road bumper-less style S30Z is a so-called "comfortable and fast" tuning of L28 type 3.0L specification.
The emphasis is on ease of riding, so the expansion of the port and the surface area of ​​the head are modest, but since it is tuned from the combustion chamber to the lower waist, it is a specification that you can enjoy circuit driving if you feel like it .
Along with the engine, the auxiliary equipment is equipped with a three-layer aluminum radiator and a fan to send out hot air, so that the engine does not get dirty even in midsummer traffic.
In addition, the original harmonic drive, cooler, power steering, etc. make it one machine where you can relax and enjoy the charm of the old car.
SPECIFICATIONS
75 year Nissan Fairlady Z [S30]Exterior: Star Road bumperless grill + side cover + front spoiler, carbon over fender, marshall headlight & xenon light
-Engine: L28 type modified 3.0L specification, port & combustion chamber processing, original 75 degree cam, φ45 / φ36.5-118mm big valve, ABB / PBB valve guide, SPL shape seat cut, high rate valve spring, offset retainer, Kameari Piston for race, connecting rod for Wako H cross section, metal for NISMO race, original delivery pipe
Intake / exhaust system: Solex 44PHH, φ48㎜ equal length octopus foot, Kameari φ80㎜ single muffler
● Cooling system: Large-capacity all-aluminum 3-layer radiator
-Drive system: FS5C71B for RB, ORC twin clutch, R200 NISMO LSD [Final 3.9], constant speed drive shaft
-Suspension: NEW full tap harmonic drive, front 8kg / mm, rear 6kg / mm
● Brake: Type M caliper, original master back & cylinder
● Tire: Advan A048 [F] 195 / 55R15 [R] 225 / 50R15
-Wheel: Work Equip 03 [Black Alumite Trim] [F] 15 x 8.5J-22 [R] 15 x 9.5J -35
● Interior: Datsun Competition Steering, Recaro LX x 2 legs, original cooler kit, electric power steering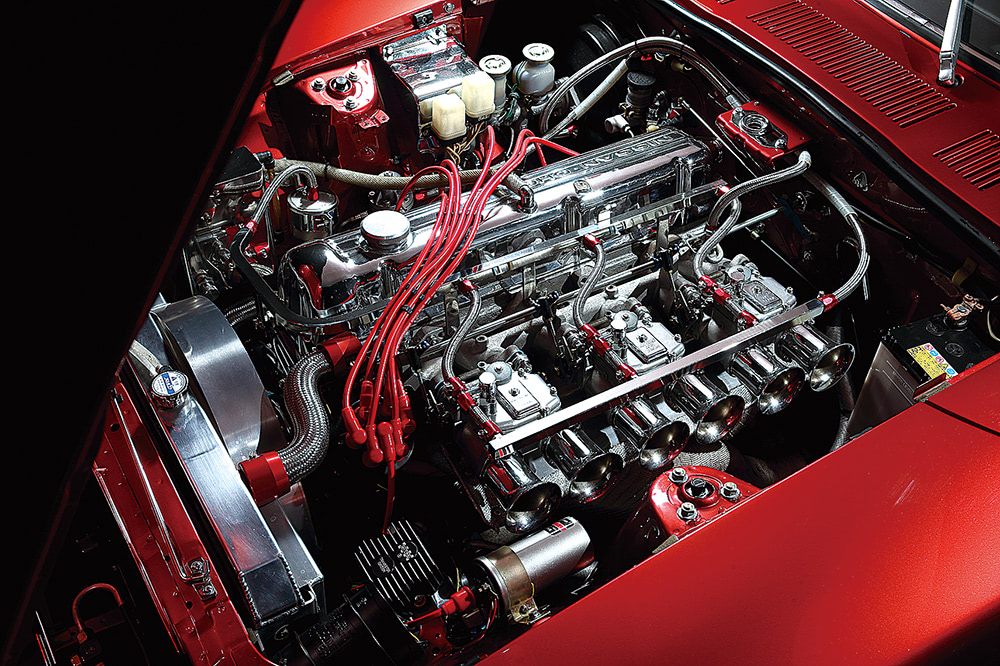 Beautifully finished L28 type 3.0L specification. OK from the street to the circuit.

The carburetor is Solex 44PHH. Venturi is φ40mm, and fuel pressure is controlled by fuel pump and regulator for FJ20. The fuel piping is an original and return type.

A large-capacity three-layer all-aluminum radiator and an aluminum shroud that have been expanded to the limit have been added to control the water temperature. It looks cool.

An aluminum oil catch tank is installed next to the radiator.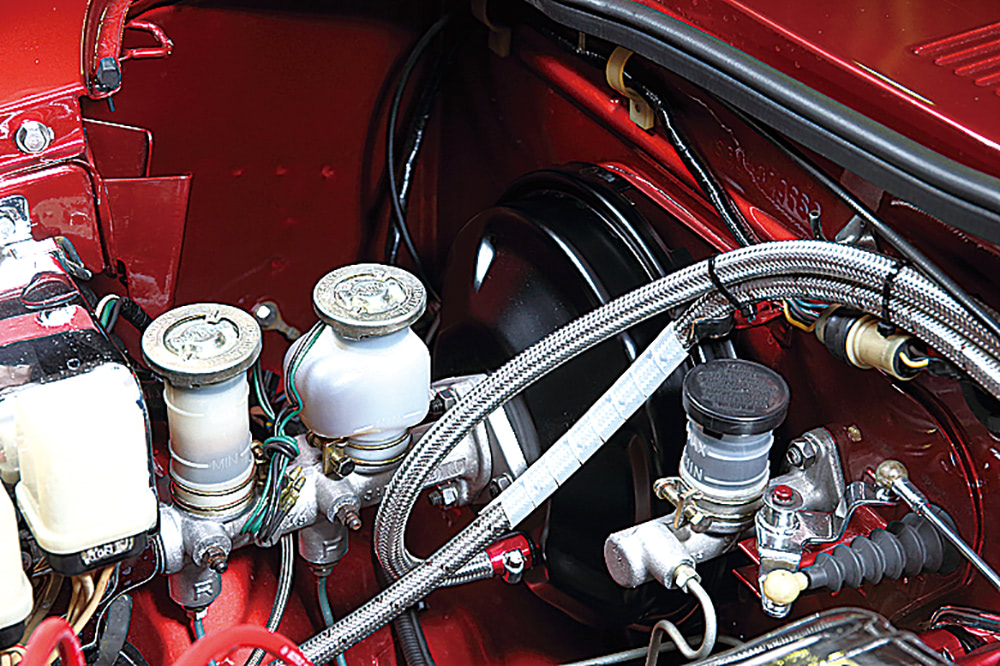 Brake master back & cylinder changed to large capacity type.

On the left side of the radiator, a fan is added to send out hot air from the engine room. Idling is stable because fresh air can be sent to the cab. Recommended even with G nose because it is effective.

The dashboard and meter make use of genuine parts, and the steering wheel has a Datsun competition handle. Taking advantage of the characteristics of an old car, it has built-in electric power steering, so it can be easily used for parallel parking.

Seats are equipped with Recaro LX on both the left and right sides. The semi-bucket type with a reclining function is selected in consideration of ride comfort and town riding.

The original cooler unit is installed under the glove box. Because it is compatible with R134a gas, the cooler works perfectly. Because it is the same design as the option at that time, it can be installed without destroying the atmosphere of the old car.

The renewed original harmonic drive has 16 stages of damping force adjustment, and a thrust bearing is incorporated in the spring upper seat. The thrust roller ring of the needle roller built into the upper seat releases the rotational stress of the spring and enables smooth movement of the suspension. The brakes are fitted with a kit that can be bolted on using the R32 Skyline Type M caliper.

"Old cars that get tired and sigh just when you get on are n't good," said Star Road's Masami Inoue. From the body to the engine, suspension, and comfort equipment, it has a reputation for old cars that can safely drive far away without sticking to the shoulder.
Star road
8-23-1 Kitakoiwa, Edogawa-ku, Tokyo 133-0051
TEL03-5668-5675
http://www.starroad.co.jp/
Posted: Nostalgic Speed ​​July 2013, Vol.001 [All information in this article is current at the time of publication]
Source link