Headline
White Plus officially releases house cleaning matching service "Kirehapi"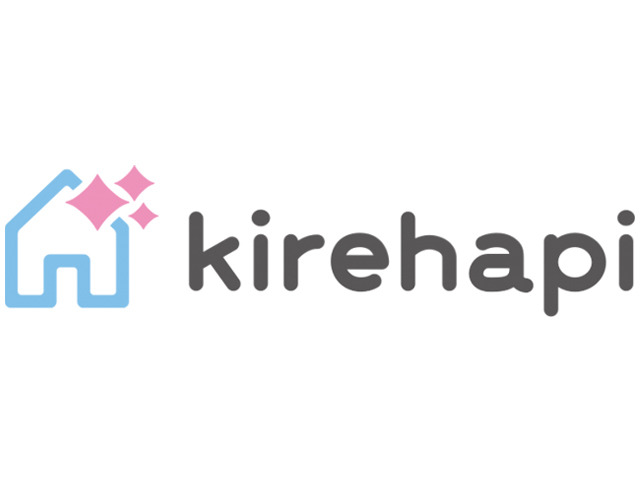 プ ラ ス White Plus is a house cleaning matching platform on December 24"Kirehapi"Has officially launched. You can compare and book cleaning services while reviewing user reviews.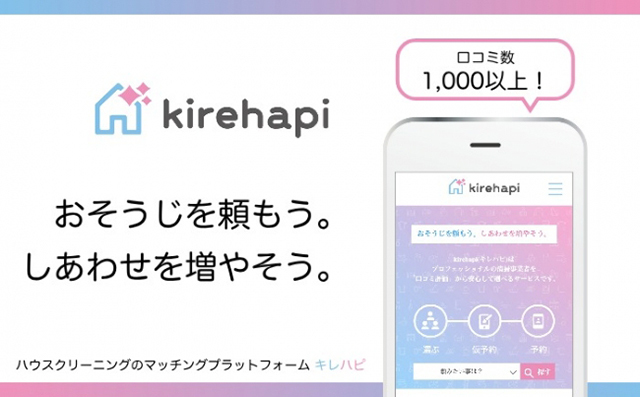 "Kirehapi"
In White Plus, a house cleaning matching service was provided under the name of "Seikatsu Techo," but the name was changed to Kirehappi. The logo and site design have been renewed, and a new start has started.
Kirehapi is a matching platform that allows you to compare and book professional house cleaning such as air conditioner cleaning and ventilation fan cleaning. You can search for a cleaning company based on requests such as "whether you have female staff members" or "early morning / midnight response", and select based on the evaluation of all six items including "speed of work / contact" and "cost".
In Japan, there are said to be about 20,000 house cleaning companies nationwide, but there are many small and medium-sized businesses, and users only have to choose from the Internet, word-of-mouth websites, flyers, etc. At Kilehapi, we focus on ease of choice by consolidating such businesses. It also attracts customers on the business side.
異 な り Unlike housekeeping services, cleaning professionals use specialized equipment to perform cleaning. We aim to release from general cleaning by asking professionals for cleaning of parts that are not normally accessible, such as air conditioners, range hoods, and verandas.
Source link