Technology
Why are chemical weapons no longer used because they are "tactically out of date"?
Why are chemical weapons no longer used because they are "tactically out of date"?

Mustard gas,VX gasAndDefoliantRepresented bychemical weaponWas rampant in World War I, but has since been discontinued. Historian Bret Devereaux argues about the question of why chemical weapons are no longer used.
Collections: Why Do n't We Use Chemical Weapons Anymore? – A Collection of Unmitigated Pedantry
https://acoup.blog/2020/03/20/collections-why-dont-we-use-chemical-weapons-anymore/
At the beginning of the debate, Devereaux cited a common interpretation of "why chemical weapons are no longer being used" as being "due to moral progress" that he taught in high school. In a class at that time, he told a story that " As a result of our morality with respect to chemical weapons, 'Civilized Nation' established a moral taboo on biological chemical weapons (BC weapons) after consultation. '' thing. Regulations on BC weapons were adopted in 1899.The Hague Land Treaty", 1925"Geneva ProtocolIs typical.
In a class at the time, "The signing of a BC Weapon Treaty showed the way for a ban on the terrible weapons of all kinds, including land mines, cluster ammunition, and nuclear weapons. The success of the BC Weapons Convention has led to the dream of a world without nuclear weapons. " Although the Nuclear Weapons Convention was adopted on July 7, 2017, Japan, the United States, China, etc.G7The great powers of Russia and RussiaNot ratified.
In response to this claim, Devereaux cited two "common rebuttals." The first is that we are not morally advanced, we simply can't use it because we can't be ruthless, and the second is that we're not morally advanced and use chemical weapons. It's possible, just because we don't have the war, we just don't use it.Mutual confirmation destructionWas not used because it worked. "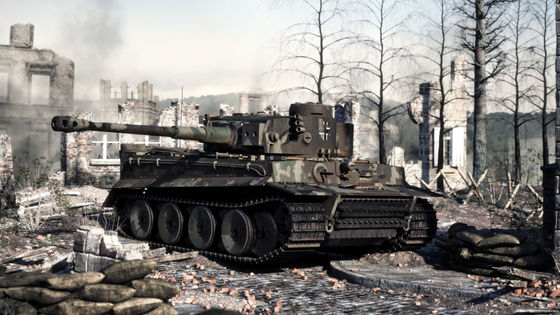 However, the above argument is,Chemical weapons are useless in Modern Tactical SystemsLacks important recognition, "Devereaux noted.
A modern tactical system is a political scholar who specializes in foreign policy.Stephen BiddleProfessor wrote a bookMilitary Power: Explaining Victory and Defeat in Modern Battle(Military power: victory and defeat in modern warfare)This is the concept proposed in In his book, Professor Biddle focuses on " how to operate troops '', the theory of which was formed in World War I and operated in World War II, and the modern tactical system was Specializing in supportive shooting and hiding with mobility. "
Before World War ITrench battleThe mainstream was " commitment of bases '' as represented by, but with the emergence of high-fired tanks, crushing enemy bases with overwhelming firepowerBlitzkriegThe operation philosophy appeared. With the development of various weapons and the emphasis on firepower and mobility, the tactic "to stay in the base" has gradually become a thing of the past.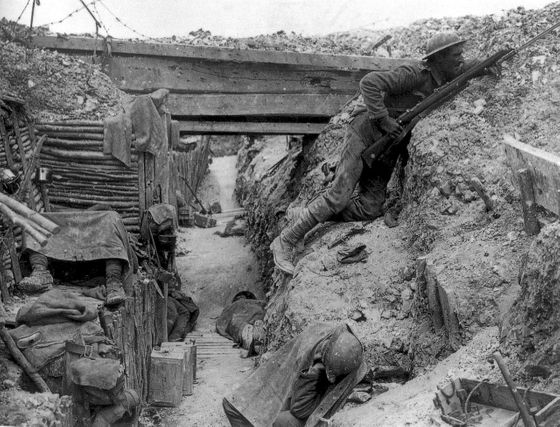 Modern tactical systems have the drawback of high costs for weapons themselves and the training of soldiers in operation. But Devereaux saysGulf WarArgues that wars between countries that have implemented a modern tactical system and those that have not have a modern tactical system can create a force difference that is "non-competitive."
And Devereaux argues that this modern tactical system is the factor behind the elimination of chemical weapons. Devereaux happened in Japan.Subway sarin caseThe chemical weapon used inSarinPointed out that only 12 people died, despite being used in a crowded train. Comparing lethal doses, Sarin was 30 times stronger than mustard gas, and the inside of the train, which was almost a closed space, was an optimal environment for poison gas weapons like Sarin, but said that the effect was not great . Furthermore, as mentioned above, modern tactical systems are premised on traveling outdoors, so poison gas weapons may be less effective in combat.
Devereaux cited "expiration dates" and "easy defenses" as other factors that made chemical weapons obsolete. According to Devereaux, poison gas weapons such as mustard gas are very expensive, have very short expiration dates, and are difficult to operate. Also, gas masks that prevent poison gas weapons are now about $ 270 (about 30,000 yen)SaleThe cost of preventing a poison gas attack is "quite cheap" given that one rifle costs $ 700 (about 77,000 yen). For this reason, Devereaux commented, "If you use a ton of chemical weapons, a ton of explosives is more effective."
According to Devereaux, "Cluster bombs and land mines continue to remain on the ground and cause damage to civilians, but they are still supposed to be in operation and cannot be ruled out for future use. ForbiddenOslo ConventionAnd banned minesOttawa ConventionAnd other international treatiesCountries that have not ratifiedNot only are they no longer using chemical weapons, but they are also reducing their reserves. Because we recognize that chemical weapons are no longer worth using. "
Copy the title and URL of this article
Source link